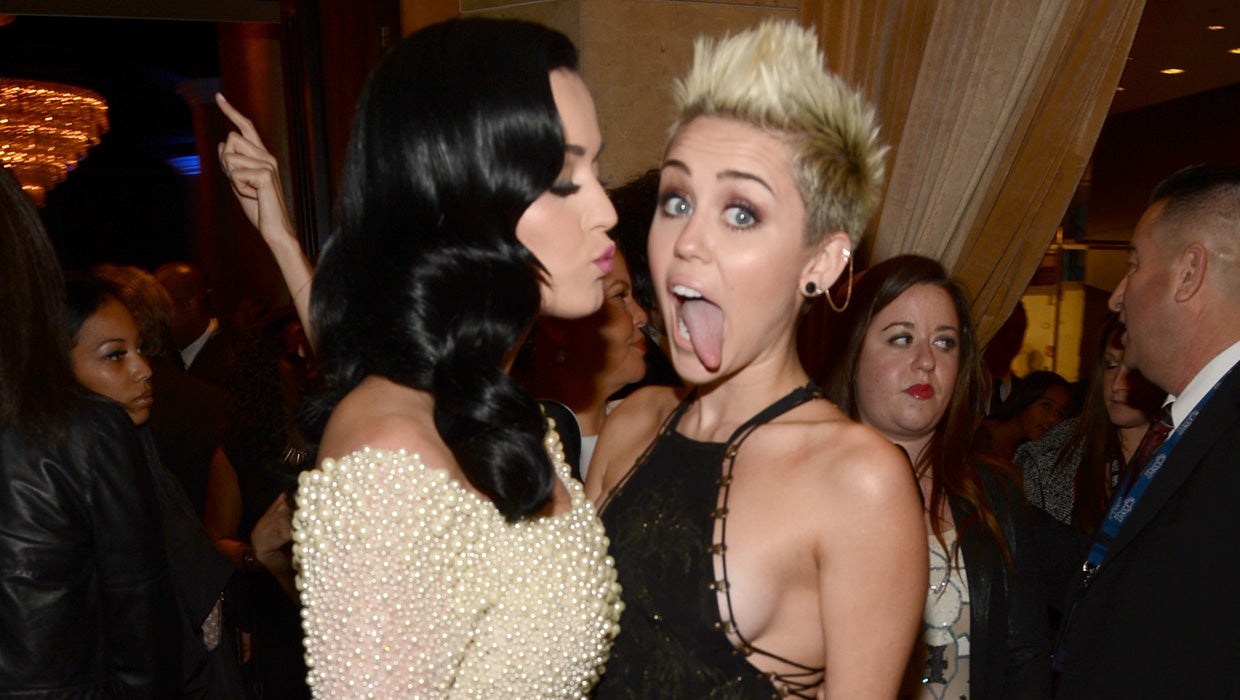 Katy Perry and Miley Cyrus exchange words over kiss
Katy Perry and Miley Cyrus are having a little fun with their recent kiss. The two pops stars smooched at one of Cyrus' concerts in February -- and they seemed to both like it at the time.
After the lipsmack, which was caught on camera, Cyrus tweeted: "I just kissed a girl, and I really liked it a lot" -- referencing Perry's hit song.
During the interview Perry suggested that Cyrus wanted more: "She has this one part where it's like a kiss cam, and I just walked up to her to give her like a friendly girly kiss, you know, as us girls do, and then she like, tried to move her head and go deeper and I pulled away."



But here's where it gets juicy: "God knows where that tongue has been. We don't know! That tongue is so infamous," Perry said before adding, "We're good friends."

Cyrus apparently heard Perry's comments and decided to respond on Twitter in what appears to be a reference to John Mayer, Perry's rumored ex-boyfriend: "Girl if ur worried abt where tongues have been good thing ur ex boo is ur EX BOO cause we ALL know where THAT...been."




Ahem...Mayer has had his fair share of women...Jessica Simpson and Jennifer Aniston...the list goes on.

But Perry kept things light, tweeting back to her pal: "@MileyCyrus Oooo gurrrl I'm gonna give you the BIGGEST spanking when I see you in the UK bb!"
Thanks for reading CBS NEWS.
Create your free account or log in
for more features.