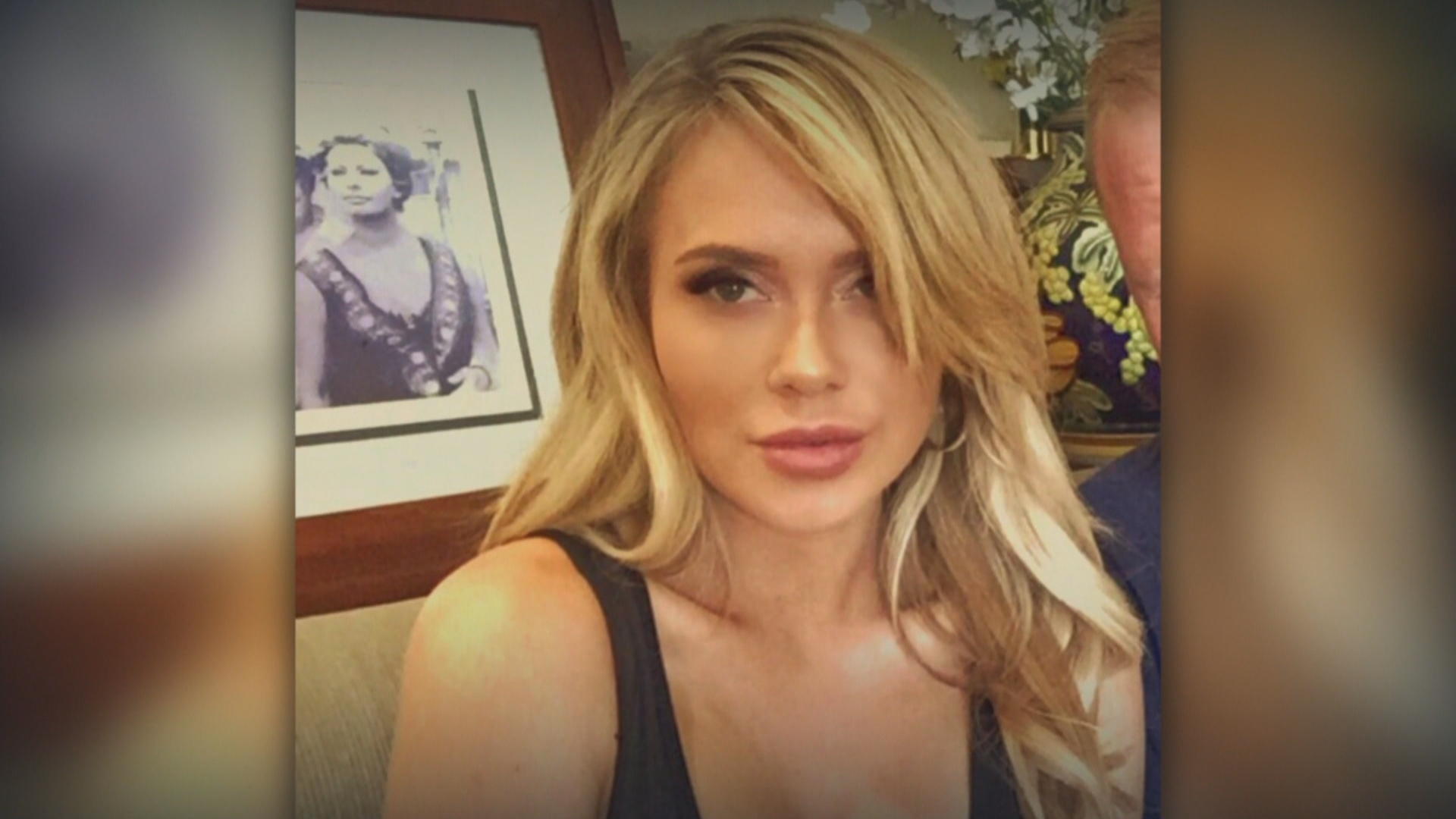 Family hopes Playboy model's death brings awareness to chiropractic risks
A grieving family has a warning for other families after the sudden death of a model and single mother. This week, the Los Angeles County Coroner's Office confirmed 34-year-old Katie May's death after a stroke in February was caused by an injury at a chiropractor's office.
Katie May was the self-proclaimed "queen of Snapchat" and had more than two million followers on Instagram. She was featured in ad campaigns and magazines, including Playboy, GQ and Esquire. A model working to provide for her young seven-year-old daughter, Mia, she was the youngest of four siblings.
While her family is trying to move forward, they also want to warn others about went wrong, reports CBS News correspondent Michelle Miller.
"She was always a fire cracker, she was always a spark plug," said her sister, Megan Mitchell.
Days before the 34-year-old died in February, she posted on Twitter that she'd pinched a nerve in her neck at a photoshoot and was going to visit a chiropractor. Friends said she became sick a few hours after her appointment and was taken to the emergency room. She was pronounced brain dead the next day and taken off life support.
The LA County Coroner said her death, while accidental, was caused by "vertebral artery dissection" – a tear in one of the major arteries that carries blood to the brain, caused by the chiropractic treatment.
"This is actually more common than people think -- that people get over-adjusted and there's a tear and it causes a stroke and death," said Ronald Richards, Katie May estate's lawyer.
"You always feel, think like, 'This won't happen to my family, this sort of thing won't happen to my family,' but it did," a tearful Mitchell said. "And there's a huge gaping hole in our family now."
A neurosurgeon told CBS News chances of injuring your neck during a visit to the chiropractor are rare, but can be disabling. He said the best way to avoid the risk altogether is to refuse adjustments that involve rapid twisting of the neck.
But Dr. Keith Overland with the American Chiropractic Association said they are safe.
"I cannot tell you what treatment was provided because I was not in the room," said Overland, who is also the past D.C. president of the American Chiropractic Association. "What we do know is that it takes extreme force in order to tear a retrieval artery."
May's family hopes talking publicly about what happened to her will encourage others to think twice.
"This brings awareness to the possible risk factors of a neck adjustment," said her sister, Jenny McKerrow. "While it's rare, I was shocked to see how many cases there are. But now there's a public face to put with those risk factors."
The American Chiropractic Association said patients should describe their existing symptoms in detail to get the appropriate treatment or possibly even a referral.
Thanks for reading CBS NEWS.
Create your free account or log in
for more features.