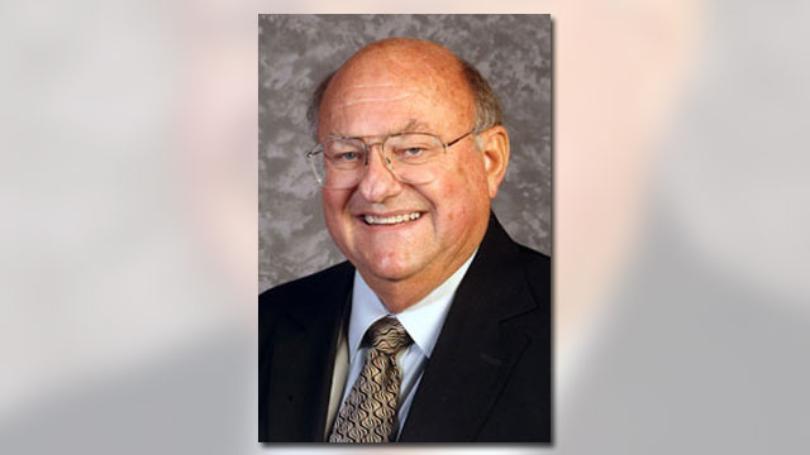 Kansas Rep. Steve Alford says blacks abuse drugs because of "character makeup"
TOPEKA, Kan. -- A white Kansas state lawmaker arguing against the legalization of marijuana suggested that it and other drugs were originally outlawed in part because blacks were predisposed to abusing drugs because of their "character makeup - their genetics and that." State Rep. Steve Alford, a 75-year-old Republican from Ulysses in the state's southwestern corner, apologized Monday for remarks he made Saturday during a public meeting at a hospital in Garden City. One NAACP leader called Alford "an idiot" over the remarks.
At the meeting, Alford referenced a time in the 1930s when marijuana was prohibited. The Garden City Telegram first reported on the statement Monday and posted a video of it to YouTube.
"What was the reason they did that?" he asked a crowd of about 60 people, none of whom were black. "One of the reasons why - I hate to say it - is the African-Americans, they were basically users and they responded the worst off to those drugs. It's because of their character makeup - their genetics and that. And so basically what we're trying to do, is we're trying to do a complete reverse of the people not remembering what's happened in the past."
Kansas is one of the few remaining states that haven't legalized some form of medical marijuana, including low-THC marijuana derivatives that can't get a user high. But the legalization question has been percolating in Kansas in recent years.
In a written apology he released Monday, Alford said he views substance abuse as a "blight" and that he thinks legalizing marijuana would open the door to harder drugs.
"As an aside, I also remarked that one of the original reasons behind the criminalization of the drug in the 1930s was its negative effects on society and more specifically the damaging consequences on the African American community," Alford's statement said. "I was wrong, I regret my comments, and I sincerely apologize to anyone whom I have hurt."
Before Alford issued his apology, Darrell Pope, the president of the NAACP's chapter in Hutchinson, said: "He is an idiot and that shows how oblivious Kansans are to selecting representatives to put someone like that in there to represent them."
Rep. Valdenia Winn, a black Democrat from Kansas City, Kansas, said before Alford's statement that he should apologize to people of color in his district.
And, she added of his remarks, "It's bizarre."
Alford issued his apology after meeting with the Republican-controlled House's top GOP leaders, Speaker Ron Ryckman Jr. and Majority Leader Don Hineman. They said they were "completely taken aback" and disappointed by Alford's remarks.
Alford was first elected to the House in 2010 and is chairman of its Children and Seniors Committee as well as a legislative task force on child welfare issues. As speaker, Ryckman has the power to strip members of committee chairmanships.
If another lawmaker files a formal complaint over Alford's remarks, Ryckman would be required under the House's rules to appoint a special investigating committee that would make recommendations on whether the chamber should take formal action, such as a censure. It wasn't clear Monday whether any other lawmaker would push for such a review.
Ryckman said GOP leaders would consult with other lawmakers and their staff on how to respond.
Asked about his remarks Monday by The Associated Press, before his apology, Alford said: "I'm not going make any more remarks about that. To me, that's neutral. Basically, I got called a racist, which I'm really not, and it's just the way people - the interpretation of people. To me, I'm trying to look at what's really the best for Kansas."
Carl Brewer, a Democratic candidate for governor, condemned Alford's comments.
"It is hard to believe that in 2018, anyone would support the discredited and racist policies of the Jim Crow-era," Brewer told KSN-TV in a statement. "No matter one's feelings on medical marijuana and marijuana legalization, we can all agree that views like those of KS Rep. Alford have no place in our statehouse, in our state or in our country."
Thanks for reading CBS NEWS.
Create your free account or log in
for more features.