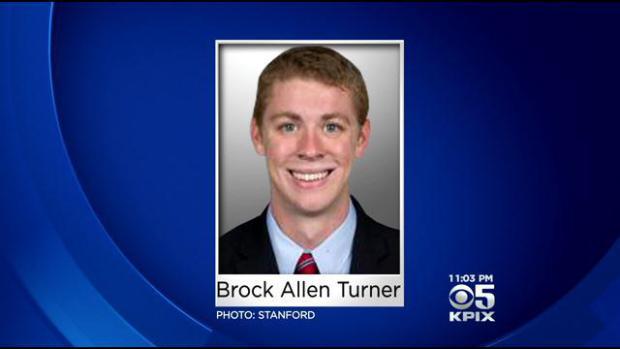 ​Jury finds former Stanford swimmer guilty of sexual assault
PALO ALTO, Calif. --A Northern California jury has found aformer Stanford University swimmer guilty of sexually assaulting a woman on campus after both attended a fraternity party.
CBS San Francisco station KPIX reported Brock Turner was convicted of three counts of sexual assault against the woman.
Despite his boyish looks, prosecutors described Turner, 20, as the "quintessential face of campus sexual assault."
They said the victim told investigators she drank about four shot glasses of whisky before going to the fraternity party, and then drank vodka there. The next thing she said she remembered was waking up at a hospital in San Jose, where a deputy told her she may have been a victim of sexual assault.
Turner admitted to sexually fondling the woman after consuming nine alcoholic drinks but denied raping her, according to a report from the Santa Clara County Sheriff's Office.
Police and prosecutors said the victim had three times the legal limit of alcohol in her system when the alleged assault occurred - that she was blackout drunk and unable to agree to sex. Turner's blood-alcohol level was twice the legal limit.
Turner took the stand in his own defense and said he could walk and talk normally. He testified that the young woman agreed to go back to his dorm room.
He also claimed that she was a willing participant in the sexual encounter that happened in the bushes outside the fraternity party.
A three-time All-American high school swimmer from Dayton, Ohio, Turner withdrew from Stanford after his January 2015 arrest.
Turner could face 10 years in prison. He is scheduled to be sentenced on June 2.
Thanks for reading CBS NEWS.
Create your free account or log in
for more features.