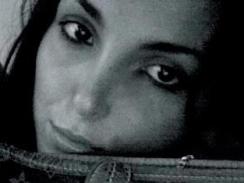 Julia Law Update: Seizure likely caused death of Phila. lawyer's girlfriend, report says
(CBS) PHILADELPHIA - Julia Law, the 26-year-old girlfriend and paralegal to high-profile Philadelphia defense attorney Charles Peruto Jr., likely drowned in a bathtub after suffering a seizure, two law enforcement officials familiar with the investigation say, according to Philly.com.
Law, who would have turned 27 on Tuesday, was reportedly found naked, face down in a bathtub inside Peruto's Center City condo on May 25 by a maintenance worker.
The two law enforcement officials reportedly confirmed there were no drugs or alcohol found at the scene, there was no indication of a struggle and the liquor closet was closed. But they say Law had been frothing at the mouth, which indicates the possibility of a seizure, the news site reports.
The official cause of death cannot be determined until toxicology reports are reviewed and those results are still pending.
CBS Philly reports sources say Peruto, 58, was in Avalon, N.J. for the weekend and was not at home when the body was found.
Peruto, who was voted "Super Lawyer" by his peers for nine consecutive years, according to his law firm's website, and is best known for his work in criminal defense, reportedly began dating Law, a graduate of Drexel University, fairly recently.
But in a Facebook message posted after Law's death, he referred to his girlfriend and employee as his "soulmate."
Attorney Rich DeSipio, who described himself as a friend and associate of both Peruto and Law, told the station that Peruto was distraught upon hearing of the 26-year-old's death, as was he.
An obituary in the Atlantic City Press described Law as a beautiful and kind-hearted woman who enjoyed dance and cartooning.
According to Philly.com, Law's family spoke out Wednesday, saying that the young woman had been going through a difficult time after having just gone through a romantic breakup and was looking forward to celebrating Memorial Day weekend at home in Absecon, N.J.
Law's stepfather, Joe Casella, reportedly later confirmed that the relationship that had just ended was "not with Peruto."
The site also reports that Law's family confirmed that they did ask Peruto and other employees of the law firm to not attend the funeral.
"We just don't want them there," Casella said, declining to elaborate, according to the news site.
"We especially want people to remember our daughter for who she really was - a hardworking recent college graduate who was a loving and gentle soul. We are particularly concerned about attempts to describe our Julia by people who claim to really know her. These ascribed quotations, as reported in the press, are both troubling and offensive to us," Law's family said in the statement released yesterday.
A funeral for Law is scheduled for Thursday afternoon at St. Elizabeth Ann Seton Church in Absecon, N.J.
It is unclear when the toxicology results will be made available.
Thanks for reading CBS NEWS.
Create your free account or log in
for more features.