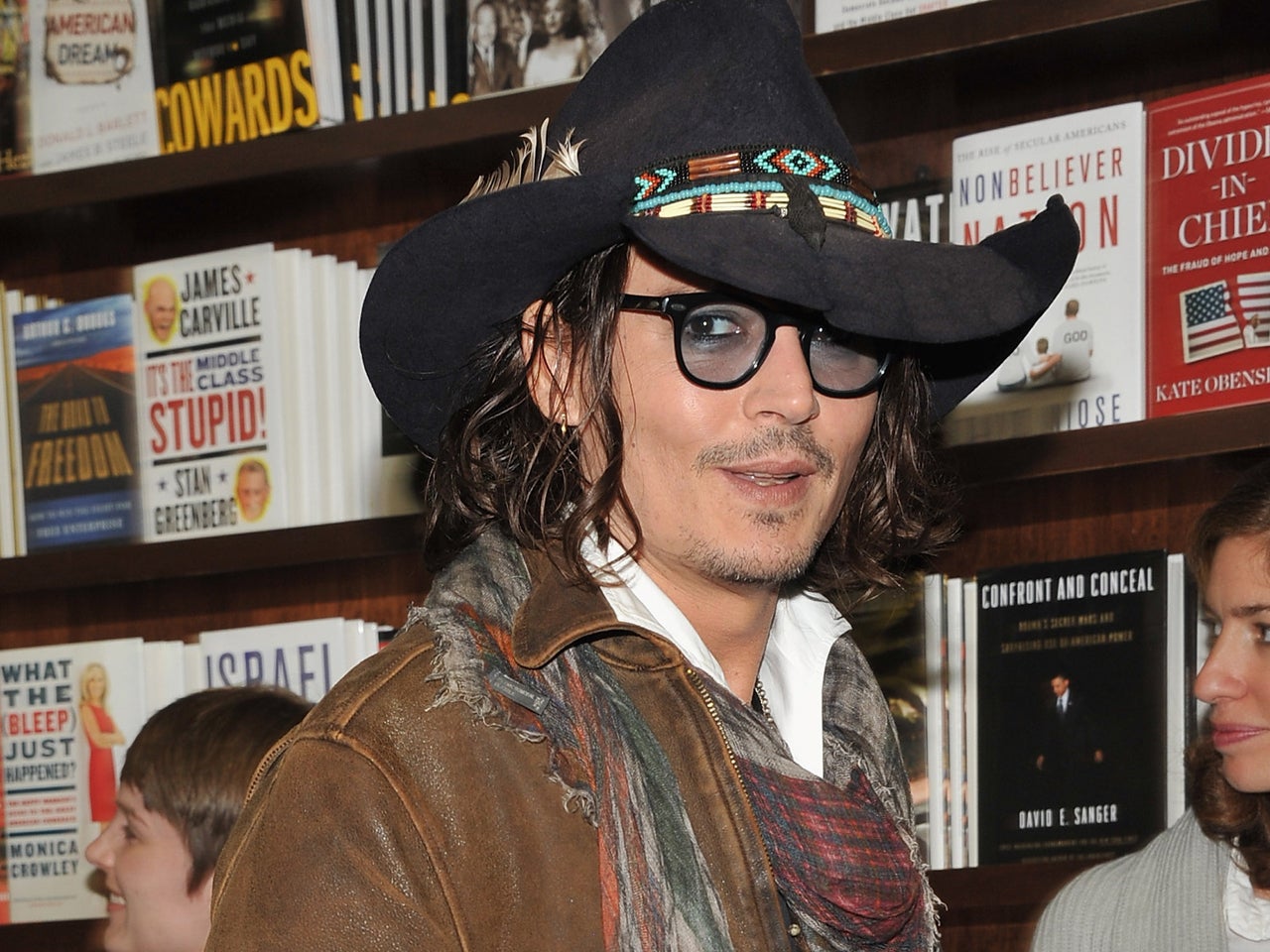 Judge: Woman can sue Johnny Depp for punitive damages over injuries at Iggy Pop concert
A California judge has ruled that a woman suing Johnny Depp over injuries she allegedly sustained at the hands of his security team at an Iggy Pop concert can seek punitive damages against the actor.
According to the Daily Breeze, Los Angeles Superior Court Judge Michael Johnson denied a motion filed by attorneys representing Depp, the Hollywood Palladium's management company and several security guard firms to allow Robin Eckert to sue only for compensatory damages.
Eckert, a 53-year-old medical professor at UC Irvine, filed suit against Depp, Live Nation Worldwide Inc. (which manages the Palladium), and the security firms on April 16, the Breeze reports.
The mother of two claims she went to the Iggy and the Stooges concert with her husband on Dec. 1 at the Palladium, and bought tickets for the VIP area because she is disabled. The suit alleges that Ekert left the VIP area between the opening and main acts and that a series of confrontations ensued with Depp and his entourage when she tried to return. The suit also reportedly alleges that Depp's security and guards from the Palladium dragged Ekert across the floor.
According to the Breeze, Ekert's court papers say that Depp "witnessed the attack, however, despite being his security guards' direct manager, did nothing to stop the attack."
Depp's lawyer, Andrew Brettler, said the actor did not escalate the incidents.
"They can't prove anything except that he stood there passively," Brettler said.
Depp, 49, will be seen next on the big screen as Tonto in "The Lone Ranger," which arrives in theaters next summer.
Thanks for reading CBS NEWS.
Create your free account or log in
for more features.