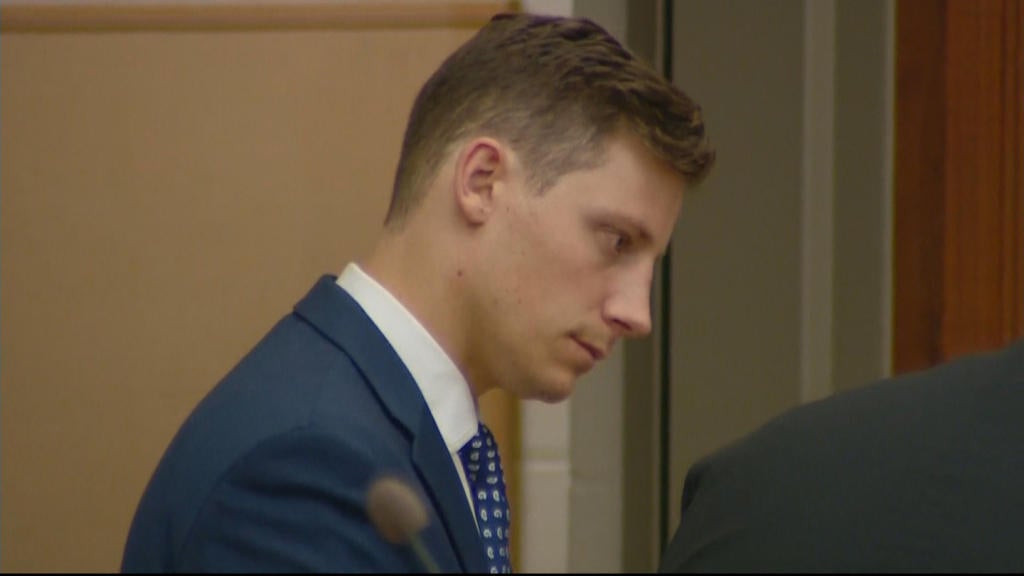 Dancing FBI agent, accused in backflip gunfire incident, can carry weapon again
DENVER -- An FBI agent accused of accidentally dropping and firing his gun while dancing at a Denver nightspot, hitting a bystander in the leg, can carry his weapon again. A judge approved the change to Chase Bishop's release conditions Tuesday.
Bishop, 29, who lives in works and Washington, D.C., is charged with second-degree assault in the June 2 shooting incident, which was captured on video. During a short hearing Tuesday, Bishop had his protection order modified to allow him to carry his service weapon both on and off duty, "so long as it is done in a manner pursuant to FBI policy," Denver District Attorney spokesman Ken Lane told the Denver Post.
Bishop's lawyer, David Goddard, said that the FBI strongly encourages its agents to carry their guns when they're not working. Prosecutors didn't object to the modification.
Bishop's blood-alcohol tests, which won't be released, don't warrant further charges, prosecutors told the paper. Colorado law prohibits anyone from carrying a gun under the influence of alcohol.
Goddard said prosecutors had offered Bishop a plea deal but didn't disclose details.
Cellphone video shows Bishop, who was off-duty and on vacation, doing a backflip at the Mile High Spirits club when his gun falls out of his waistband. He tries to pick it up and it fires.
The defense said the man who was wounded and his family don't have an objection to Bishop carrying a weapon, reports CBS Denver. The injury was serious but the victim is expected to recover, his attorney has said.
Thanks for reading CBS NEWS.
Create your free account or log in
for more features.