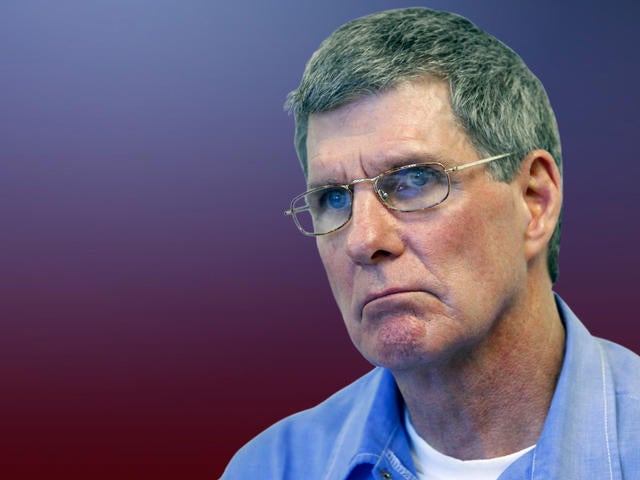 Judge blocks release of Manson follower's tapes
(AP) DALLAS - A Texas judge has blocked the Los Angeles Police Department from obtaining decades-old tapes of conversations between a Charles Manson follower and his trial attorney while the matter is under appeal.
U.S. District Judge Richard A. Schell on Wednesday granted a motion by Charles "Tex" Watson to stay a bankruptcy court ruling making the eight cassette tapes available to the LAPD. The Plano judge said he wants to hear arguments from Watson and the bankruptcy trustee before ruling on the Manson disciple's appeal of the bankruptcy court decision.
"Given the fact that the request by the LAPD for the original recordings is directed toward the investigation of unsolved murders committed decades ago, the court sees no harm in postponing a decision on whether to release the tapes until both sides in this appeal have the opportunity to submit (briefs)," Schell wrote.
Watson is serving a life sentence in California for his role in the 1969 murders of actress Sharon Tate and six others.
Report: LAPD seeks Manson family member recordings
The tapes are among the items in the possession of the trustee in a Chapter 7 proceeding involving the McKinney law firm of the late attorney Bill Boyd, who represented Watson.
The bankruptcy judge agreed to a request by the trustee, Linda Payne, to give the tapes to the LAPD in May. The judge ruled that Watson waived attorney-client privilege when he allowed Boyd to sell the tapes to the co-author of Watson's 1978 book "Will You Die for Me? The Man Who Killed for Charles Manson Tells His Own Story."
In his appeal, Watson, a Copeville native, argues that the waiver is irrelevant because he has requested that his file with the law firm be turned over to a nephew. He also said he considers the waiver only applicable to the period when he was represented by Boyd, who died in 2009.
"At the very least, if indeed reasonable cause existed, the LAPD should obtain a search warrant in order to invade and seize property in Texas," the appeal states.
LAPD spokesman Richard French said Friday the department is still interested in obtaining the tapes but is waiting for the matter to be dealt with by the courts.
Watson's attorney, Kelly Puls, said he expects a hearing to be scheduled and that the issue could be resolved in 20 to 30 days.
In a previous court filing, Watson said his main concern is the tapes could eventually be obtained by the media, bringing renewed grief for the families of the Manson murder victims. He would be willing to allow the LAPD to listen to the tapes in the trustee's presence, he said in that document.
Thanks for reading CBS NEWS.
Create your free account or log in
for more features.