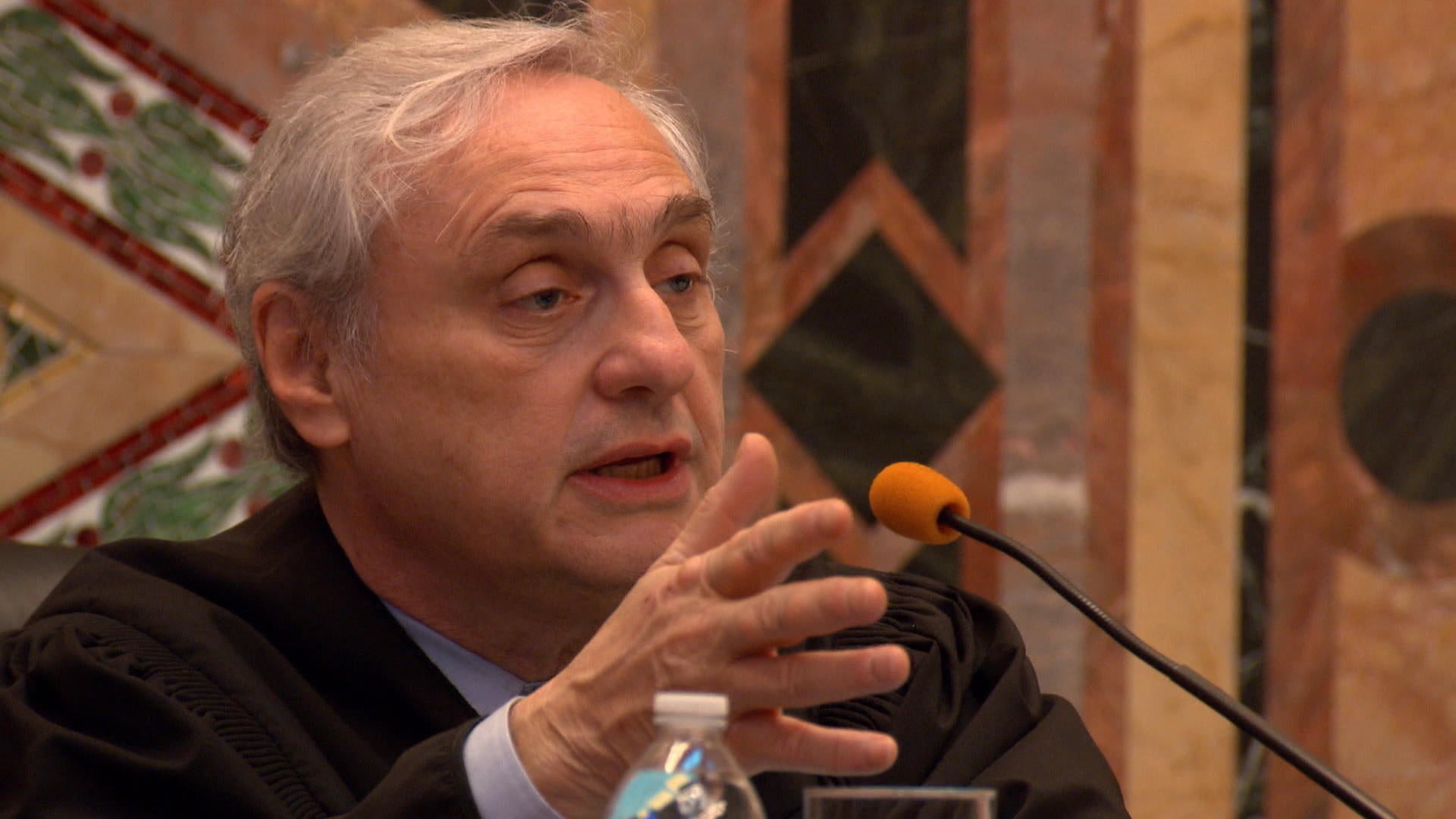 Judge Alex Kozinski thinks lethal drugs sugarcoat death penalty
As Arkansas fights in court to execute several inmates before a key drug in its lethal injection protocol expires, a prominent federal judge says the use of such drugs in capital punishment is just a lie that masks a brutal practice. Ninth Circuit Appeals Court Judge Alex Kozinski tells Lesley Stahl the guillotine or firing squad may be more appropriate, so citizens aren't lulled into seeing the death penalty as a humane and peaceful practice. Stahl profiles the conservative and controversial judge on the next edition of 60 Minutes Sunday, April 23 at 7 p.m. ET/PT.
Judge Kozinski, whose court is not involved in the Arkansas matter and was not commenting on the specific case, says lethal injections sugarcoat the truth. "The use of lethal injection is the way of lying to ourselves, to make it look like executions are peaceful, benign...like going to sleep," he says. "And they're not. They're brutal things." He proposes firing squads. "Never fails," he tells Stahl. And the guillotine? "Well, you know, its 100 percent effective and it leaves no doubt that what we are doing is a violent thing. If we as a society are willing to take away human life, we should be willing to watch it."
"If we as a society are willing to take away human life, we should be willing to watch it." Judge Kozinski
Judge Kozinski has spent over three decades ruling on appeals cases from the bench of the 9th Circuit. In February, the court famously upheld a lower court's blocking of President Trump's controversial travel ban. The court is scheduled to take up the matter of the revised ban next month. In their discussion, one of the issues the judges raised was the fact Mr. Trump had made numerous statements while campaigning advocating a "Muslim ban." This would be unconstitutional. But in a dissenting opinion, Judge Kozinski wrote that reading too much motive into candidates' every statement would "chill campaign speech." And he tells Stahl campaign speech is at the core of the First Amendment. "We want to be sure that candidates for office are free to express their views...we don't want them holding back... concealing their views and then disclosing them afterward," he says.
But he does have a word of advice for the president, who's gone after judges in the past, when he's disagreed with them. "I think that litigants before the court should be very careful about insulting the people who make the decisions," Kozinski advises. "It's not going to help anything. All it's going to do is emphasize the weakness of your position."
Thanks for reading CBS NEWS.
Create your free account or log in
for more features.