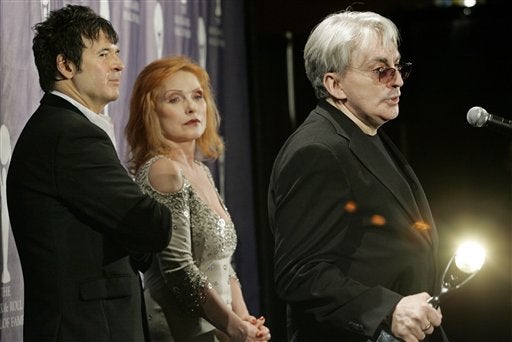 Jordan Watches Wiz Practice

He did not practice. He wore casual slacks instead of shorts, and he stood on the sideline.
Michael Jordan looked more like an assistant coach Thursday during the first hour of the Washington Wizards workout.
"It was real weird, just Michael being here," rookie guard Richard Hamilton said. "That's unbelievable."
A horde of reporters attended the Thursday morning practice, the day after Jordan became the team's part-owner and president of basketball operations. Only the last half-hour was open to reporters, so Jordan was gone by the time the cameras and notebooks arrived.
"It was unreal at first," Hamilton said. "All you can do is sit back and listen. But it's reality. And he's come here to help turn this basketball team around."
One floor up, at the MCI Center's ticket booths, Dwayne Curtis and his 8-year-old son were flipping through a Wizards schedule to choose an upcoming game to attend only because of Jordan's arrival in town.
"He likes Michael," Curtis, looking at his son with a smile, said.
The Wizards wasted no time marketing their new asset. TV commercials featuring Jordan aired within hours of Wednesday's announcement, and a season-ticket flier at the box office had Jordan's smiling mug at the top. "Sign up to see how Michael Jordan helps shape the Wizards" was right in the middle.
"The phones are ringing steadily," spokesman Matt Williams said. The number of tickets sold Thursday was not immediately available.
At the practice, following Wednesday night's 104-86 embarrassing loss to the Dallas Mavericks, coach Gar Heard was emphasizing weak-side defense. Jordan, a former defensive player of the year as well as a five-time MVP, naturally had plenty of tips.
"It was just more like, 'If your man goes here, you be here,' giving us pointers more than anything," Hamilton said.
Jordan then met with general manager Wes Unseld for several hours, no doubt discussing the woes of one of the NBA's worst teams. The Wizards (12-28) have lost five straight and are in last place in the Atlantic Division.
"There's going to be some tough times," guard Mitch Richmond said. "I think he knows what's ahead of him. It's going to be a tough road."
Heard admitted as much. Having Jordan walk through the door may create some excitement, but it does not automatically mean victories.
"We still have the same team," Heard said. "The only impact that he could have right away is if he were to step on the court and play. But I think his influence around the players is going to make a diffeence."
Jordan said Wednesday he envisions practicing with the team to evaluate talent, but NBA ownership rules prohibit him from playing in a game. Heard said anticipates Jordan putting on a practice jersey "maybe next week."
Describing his challenge to revive the Wizards, Jordan said that "everyone's disposable," essentially putting Heard, Unseld and everyone else on notice.
"I don't feel undermined," Heard said. "Believe me, we need all the help we can get right now, and I can't think of a guy that's better suited for it than Michael."
Heard, in his first full season as an NBA head coach, has said over and over again the Wizards' problem is not talent but chemistry, and that no player has been willing to step forward and be the team leader. He said Jordan cannot fill that role.
"It has to be someone on the team," Heard said.
As a player, Jordan was represented by agent David Falk, and the two retain close ties. That may pose a vexing circumstance when contract negotiation time comes for Wizards players such as Juwan Howard, another Falk client. Will Falk act in Howard's best interests? Or Jordan's?
"It doesn't cause any concern for me at all," Howard said. "Michael cares about winning the championship. And if I'm not getting the job done, he'll ship my butt right up out of here."
©2000 The Associated Press. All Rights Reserved. This material may not be published, broadcast, rewritten, or redistributed
Thanks for reading CBS NEWS.
Create your free account or log in
for more features.