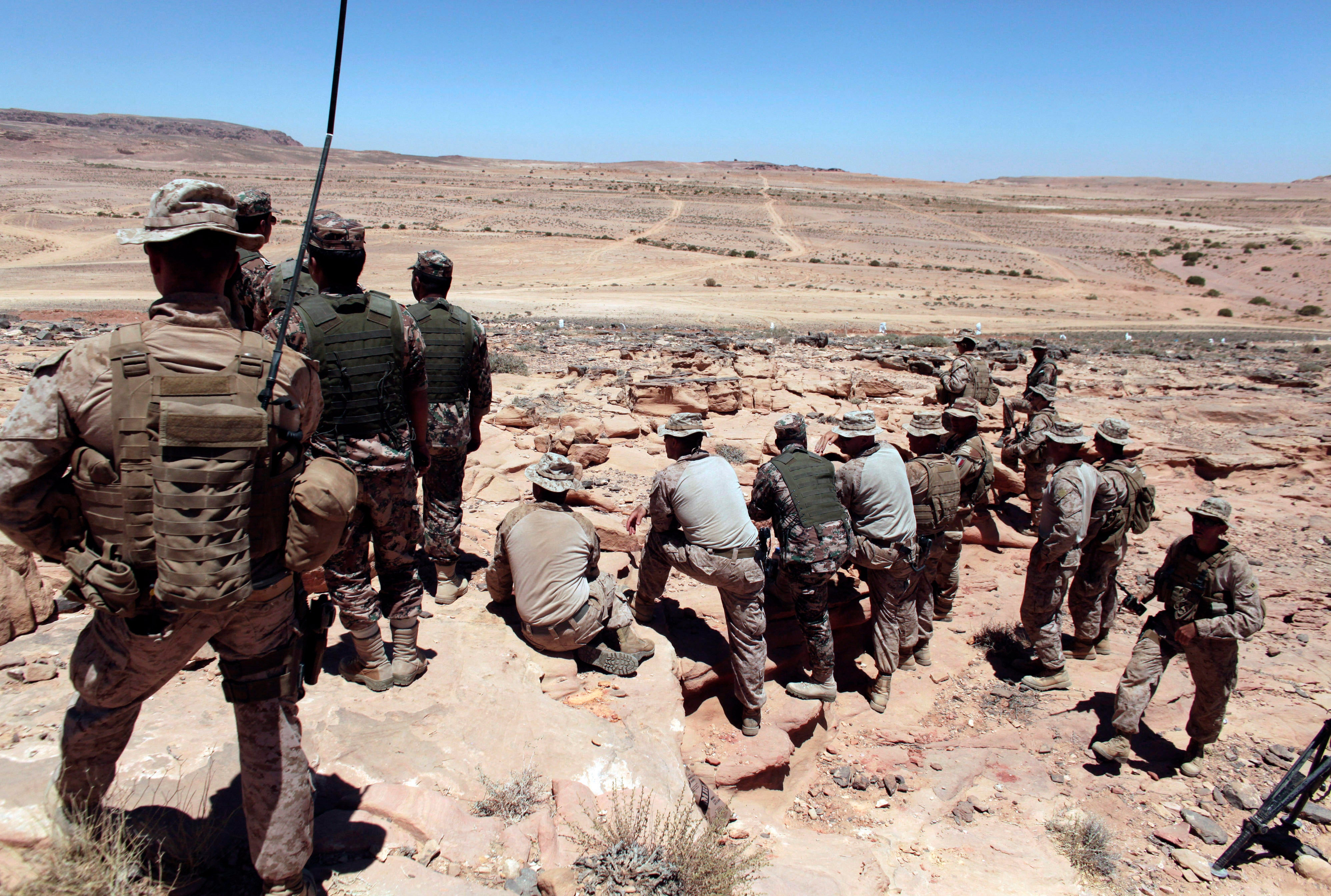 3 Americans dead in shooting at Jordan military base
Three U.S. service members were killed Friday in a shooting incident at a military base south of Jordan's capital city Amman, the Pentagon said.
Pentagon press secretary Peter Cook said the three were in Jordan on a training mission and came under fire while driving into the base. He provided no other details and said U.S. officials are consulting with the Jordanian government to determine exactly what happened at the base.
White House spokesman Josh Earnest said the U.S. was focused on "getting to the bottom" of the shooting incident and expected Jordanian assistance to that end.
Jordan is a key U.S. ally and member of a U.S-led military coalition fighting the extremist Islamic State group, which controls parts of neighboring Iraq and Syria.
Shots were fired as a car carrying the Americans tried to enter the al-Jafr base near the southern Jordanian town of Mann at about noon local time on Friday, military officials in the U.S. and Jordan said.
In addition to the U.S. casualties, a Jordanian officer was also wounded, Jordanian officials said.
It was not immediately clear what prompted the shooting.
A Jordanian military source earlier told CBS News that the incident occurred at a gate to the base, when a vehicle carrying the trainers failed to stop. The Jordanian source told CBS News it appeared to be an accidental shooting rather than terrorism, but the nature of the incident remained unclear.
Attacks on U.S. personnel are extremely rare in Jordan, a close American ally in the Middle East. Jordan is one of the only Arab nations to have joined the U.S.-led military coalition fighting ISIS in Iraq and Syria.
However, Jordan faces homegrown extremism, with hundreds of Jordanians fighting alongside ISIS militants in Iraq and Syria and several thousand more supporting the extremist group in the kingdom.
In November 2015, a Jordanian police officer opened fire at a regional police training center in the Jordanian capital, killing two Americans, a South African and two Jordanians before being shot dead.
Thanks for reading CBS NEWS.
Create your free account or log in
for more features.