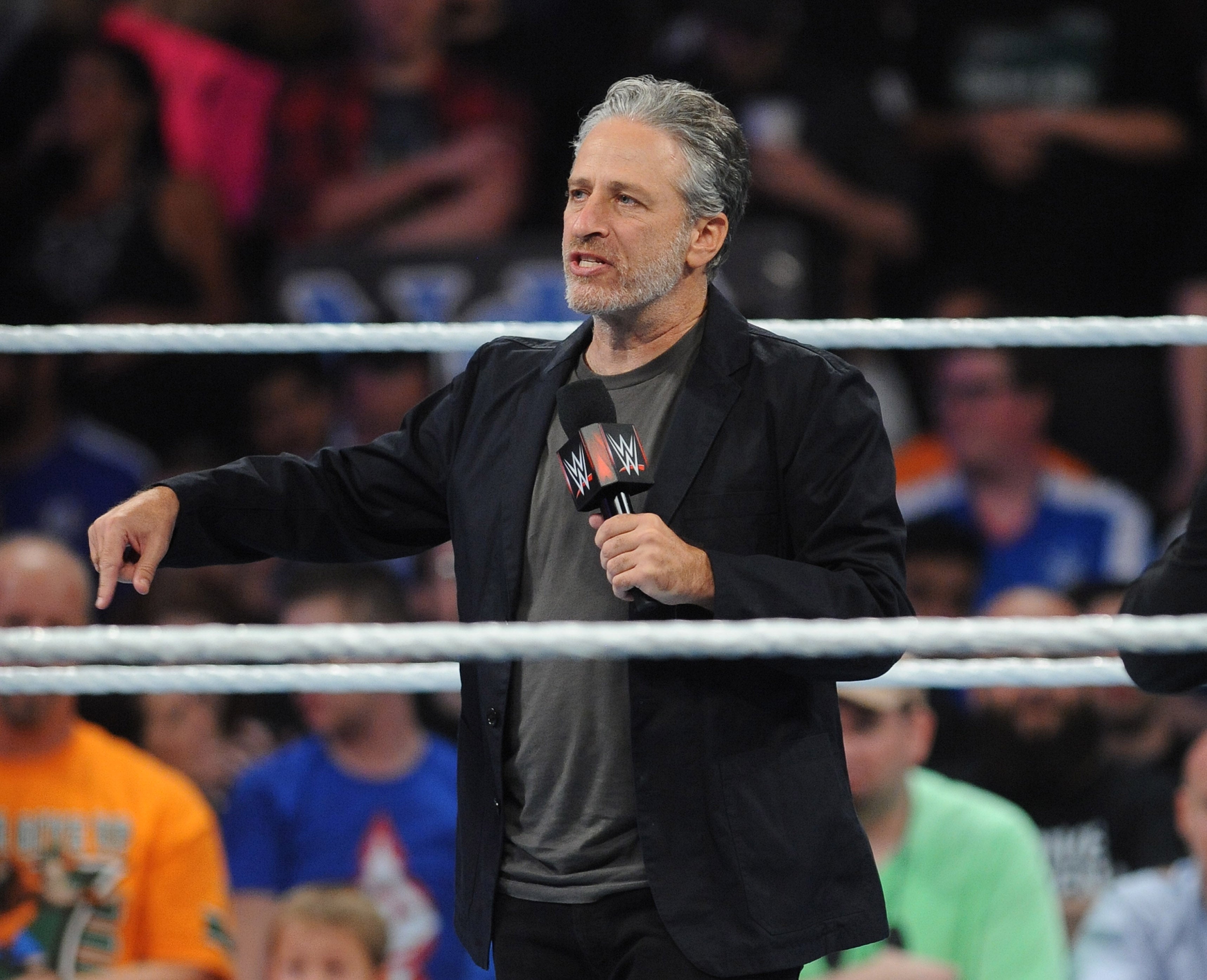 Jon Stewart jumps into ring for WWE SummerSlam
Unshaven, retired "Daily Show" host Jon Stewart moved from basic cable to pay-per-view to host SummerSlam, World Wrestling Entertainment's summer spectacular, reports CBS News correspondent Vladimir Duthiers.
"You know, I've spent the past 16 years talking about politics. It's nice to be back in reality," Stewart said in the ring.
He even did a little slamming of his own, hitting John Cena with a chair.
Stewart is a huge fan of professional wrestling and SummerSlam wasn't his first rumble.
His ongoing faux feud with World Heavyweight Champion Seth Rollins brought Rollins to the "Daily Show" and Stewart to the ring on "Monday Night Raw" in March.
Rollins said there's nothing but mutual admiration between them.
"It's great to see Jon, someone who's so big in pop culture and Hollywood and stuff like that, really take a liking to what we do," he said.
It's that cross promotion the WWE does so well. They have seamlessly partnered with entertainers, athletes and countless celebrities, like Betty White.
"WWE is like a live action-adventure soap opera," chief brand officer Stephanie McMahon said.
She said it's all about the numbers: 14 million tune in weekly and more than half a billion follow on social media.
"We're in over 175 countries and in 35 different languages because our product just translates," McMahon said.
Their audience is also 38 percent women, more than any other professional sport.
It's not all just fun and games. Wrestlers give back through various charities and events, something encouraged by McMahon and the organization. Cena just granted his 500th Make-a-Wish request this week, the most of anyone ever.
Thanks for reading CBS NEWS.
Create your free account or log in
for more features.