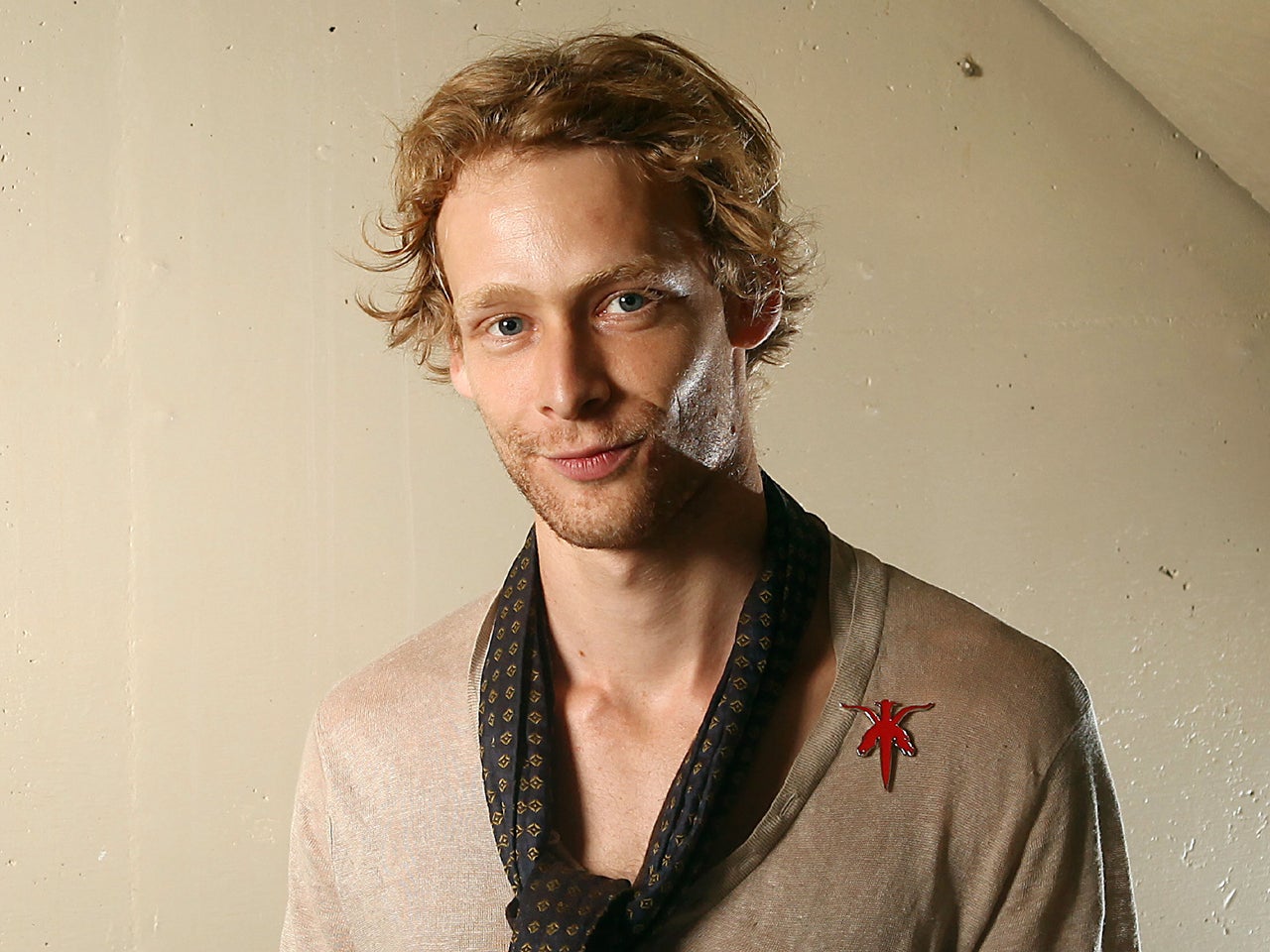 Johnny Lewis: Actor reportedly had mental health problems, may have been drugs
(CBS/AP) LOS ANGELES - A probation report shows officials expressed serious concerns about the mental health of Johnny Lewis, the former "Sons of Anarchy" actor suspected of killing his landlady before falling or jumping to his death in Los Angeles.

Pictures: "Sons of Anarchy" actor dies, also suspect in murder
Sources tell the Los Angeles Times that detectives believe Lewis may have been on a synthetic drug known as C2-I or "smiles" at the time of his death. The paper reports that according to the Drug Enforcement Agency, the drug is a hallucinogen.
A May 17 probation report states that Johnny Lewis, "suffers from some form of chemical dependency, mental health issue and a lack of permanent housing. Given this, (Lewis) will continue to be a threat to any community he may reside."
Another probation officer had written two months earlier, "Obviously defendant's behavior is out of control and needs counseling afforded by a professional."
Lewis was released a week before he is believed to have killed his 81-year-old landlady, Catherine Davis, and her cat Wednesday.

In the previous 10 months h had been repeatedly arrested, sent to counseling, and had left jail only five days before his demise.
Court records detail Lewis' descent from January 2012, when he attacked two men and hit them in the head with a bottle, through August, when he acted as his own attorney and pleaded no contest to felony assault.
By that point, he had been arrested three times for incidents ranging from trying to break into an occupied home in Santa Monica, Calif., to resisting arrest. He had been sent to treatment programs that specialized in drug and alcohol addiction as well as mental illness.
Lewis' attorney Jonathan Mandel said the actor had serious mental issues that seemed to surface fairly recently. He said Lewis' parents and others had tried desperately to help him.
"Johnny Lewis had a lot of problems, a lot of mental problems," Mandel said by phone Thursday. "I recommended treatment for him but he declined it."
He continued, saying: "I give a lot of credit to his parents. They were really strong in trying to help him out. They really went to bat for him, but I guess they just couldn't do enough."
Lewis' career spanned more than a decade, mainly in small roles. He played Ricky in the 2007 movie "AVPR: Aliens vs Predator - Requiem" and was Dennis "Chili" Childress for two seasons on TV's "The O.C." He also appeared in episodes of such popular television shows as "Boston Public," `'Judging Amy," `'Malcolm in the Middle" and "Drake & Josh."
He was on "Sons of Anarchy" in 2008 and 2009 before his character was killed off.
Kurt Sutter, the show's creator and executive producer, tweeted news of Lewis' death Thursday:
"It was a tragic end for an extremely talented guy, who unfortunately had lost his way," Sutter wrote. "I wish I could say that I was shocked by the events last night, but I was not. I am deeply sorry that an innocent life had to be thrown into his destructive path."
More on Crimesider
September 27, 2012: Johnny Lewis, "Sons of Anarchy" TV show actor, allegedly kills landlady then dies in fall
Thanks for reading CBS NEWS.
Create your free account or log in
for more features.