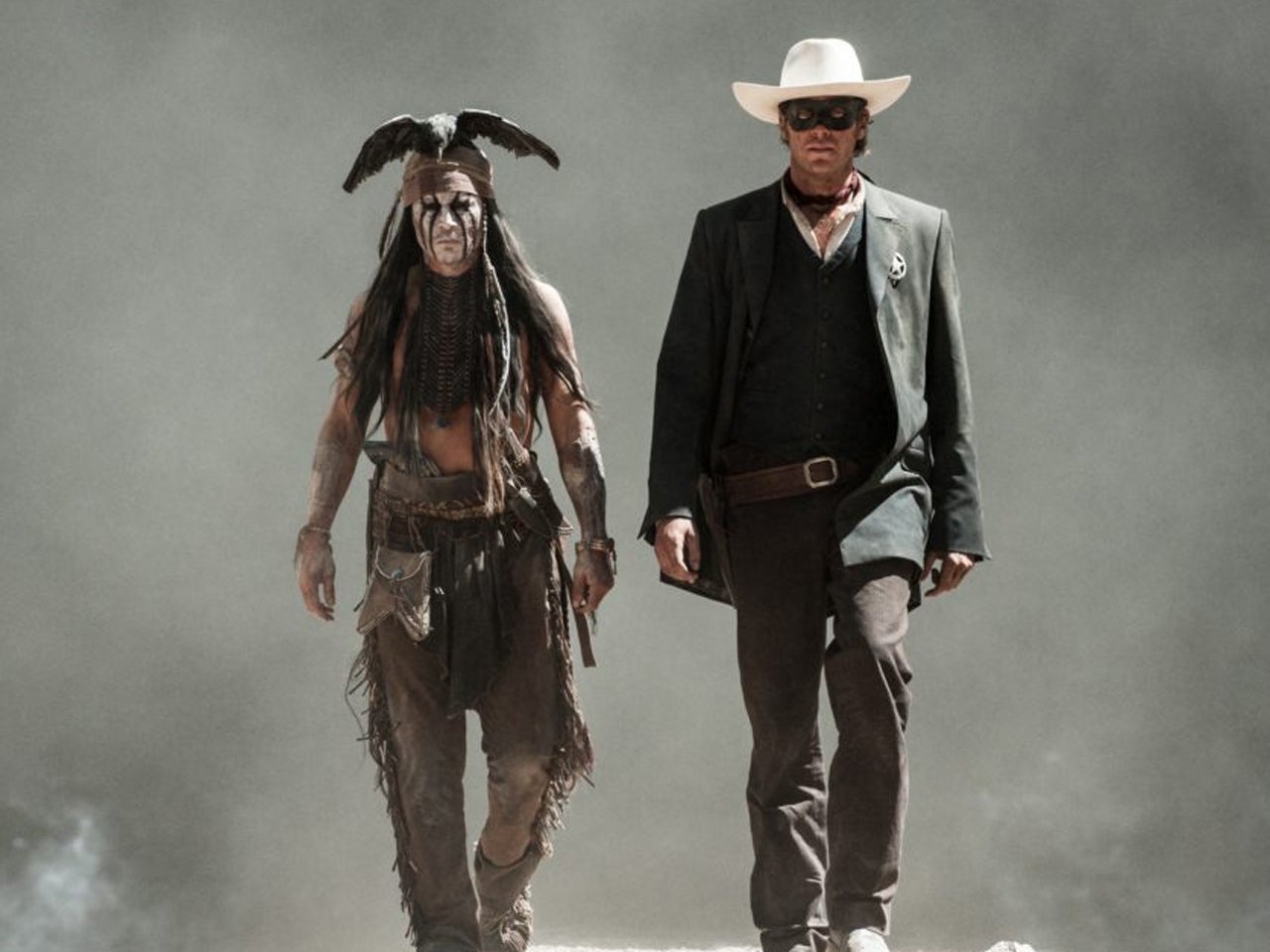 Johnny Depp blames critics for "The Lone Ranger" box office numbers
"The Lone Ranger" was by many accounts a failure at the U.S. box office, especially when you factor in its estimated $250 million budget and the massive hype leading up to its release. The latest big-screen adaptation of the classic TV series has so far only raked in $80 million domestically.
Now the film's stars Johnny Depp and Armie Hammer, as well as producer Jerry Bruckheimer, say the reason for the box office disappointment comes down to film critics.
"I think the reviews were written 7-8 months before we released the film," Depp told Yahoo! U.K. "They had expectations that it must be a blockbuster. I didn't have any expectations of that. I never do."
Plagued by production setbacks, "The Lone Ranger" faced a few release date changes, something Hammer says affected the reviews: "This is the deal with American critics: They've been gunning for our movie since it was shut down the first time, that's when most of the critics wrote their initial reviews."
He added, "If you go back and read the negative reviews, most of them aren't about the content of the movie, but more what's behind it...While we were making it we knew people were gunning for it. I think it was the popular thing when the movie hit rocky terrain they jumped on the bandwagon to try and bash it. They tried to do the same thing to 'World War Z,' it didn't work, the movie was successful. Instead they decided to slit the jugular of our movie."
Bruckheimer still believes in the film, saying, "It's one of those movies that whatever critics missed in it this time, they'll review it in a few years and see that they made a mistake."
Critics blasted Disney's "The Lone Ranger" for being too long at 149 minutes and also criticized Depp's portrayal of sidekick Tonto. Overall, the movie currently has just a 29 percent rating on film review aggregator site, Rotten Tomatoes.
Tell us: Do you think critics are to blame for "The Lone Ranger" box office performance?
Thanks for reading CBS NEWS.
Create your free account or log in
for more features.