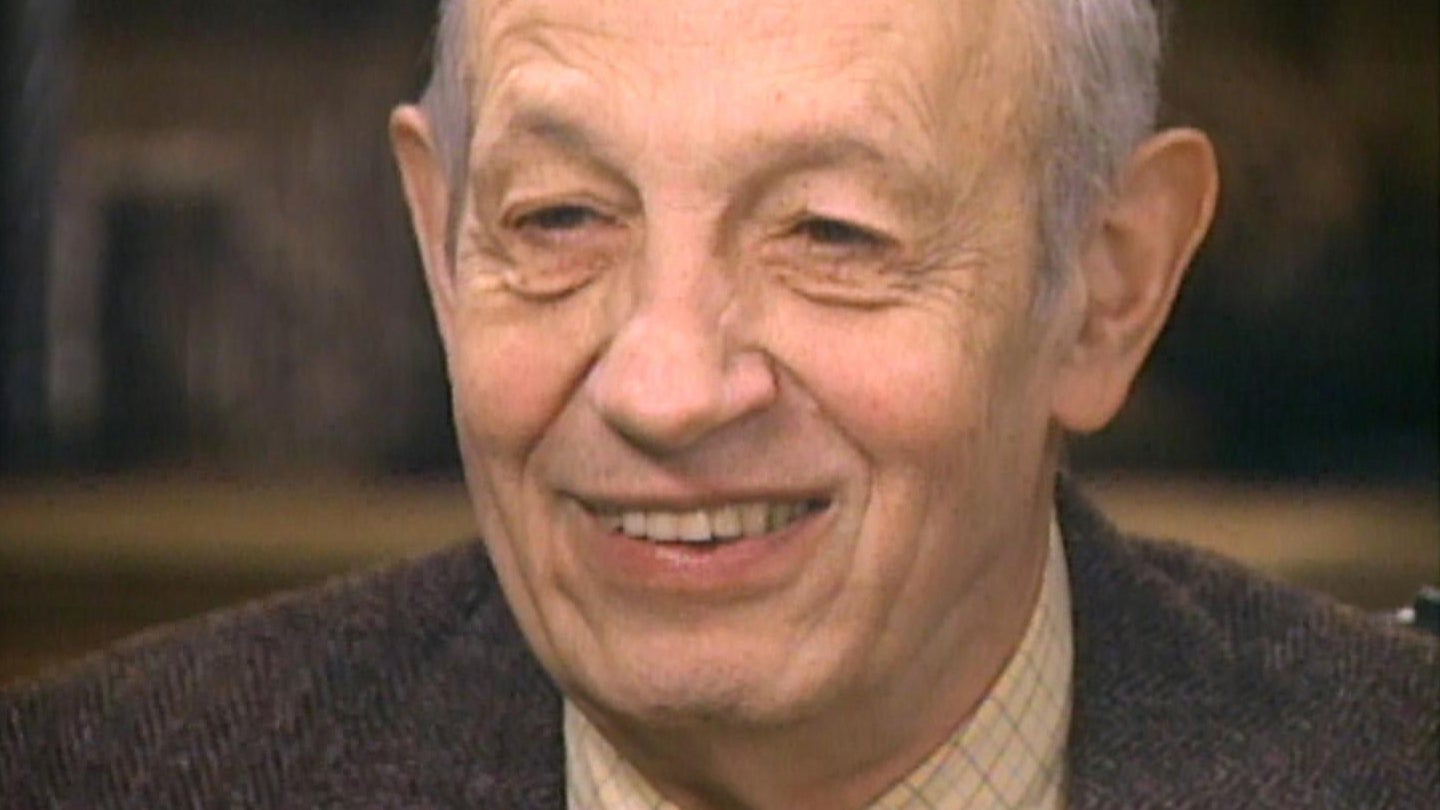 John Nash: The 60 Minutes interview
Mike Wallace and I did interviews with war criminals, corrupt politicians, and murderers, but one of the most challenging was with a mathematician -- John F. Nash, Jr., the Nobel Prize-winning mathematician, whose lifelong struggle with schizophrenia was the subject of the Oscar-winning film "A Beautiful Mind." John and his wife Alicia died in a taxi accident on Sunday.
John Nash was an unlikely subject of a 60 Minutes interview or a major Hollywood picture. His mathematical discoveries regarding game theory are known and understood by only a small circle of experts, and he spent much of his life in obscurity, largely because of long-term, severe bouts of psychosis.
When reporter Sylvia Nasar wrote a detailed biography of John's mathematics work and his schizophrenia, it was not the kind of book you would imagine on the silver screen someday. But producer Brian Grazer and director Ron Howard saw something in the story, and with writer Akiva Goldsman, they turned John's life story into a gripping film that, in 2002, was nominated for the Academy Award for Best Picture.
In the months leading up to the Oscars, a whisper campaign started, suggesting that John was not the heroic figure that was portrayed by actor Russell Crowe. There were suggestions that John had anti-Semitic leanings in his youth and that he had abandoned an out-of-wedlock child. The implication was that this film was about a nasty guy, and the filmmakers covered it up, so it was not worthy of the coveted Best Picture Oscar.
The studio approached 60 Minutes to suggest an exclusive interview with John, in hopes of rehabilitating his reputation. We don't do PR for studios, but there was something about the story that really moved Mike. Having struggled with his own mental health demons, Mike thought he could connect with this man who achieved greatness, despite his challenges. Mike and I also saw it as an opportunity to help address the ongoing stigma around mental illness.
In the fall of 2002, we both welcomed the Nash story as a break from our national security reporting in the wake of the 9/11 attacks. After chasing intelligence agents and terrorists, this was going to be an easy one.
So we thought.
Negotiating with a genius suffering from schizophrenia is simply not easy. John operated on a plane that was different than ours, even when the topic had nothing to do with math. Insulin shock therapy may have slowed him down a bit, but not much. The first meeting went well. Mike, my associate producer Trisha Sorrells Doyle, and I met with John and his wife Alicia at a restaurant near Princeton University, where John spent much of his academic career. John asked astute questions. We talked politics and mental health policy. The meeting ended cordially, and an interview looked likely.
Then I got a call. There were rumors swirling that John was bisexual and that he had a relationship with a graduate school classmate back in the 1950s. John insisted this was categorically not true, and he decided he did not want to do an interview. I explained that we had nothing to do with those rumors, and really didn't care about his sexuality, but he would not budge.
It was clear that John's reluctance came from a fixation and anxiety around this one specific rumor, and I asked his wife Alicia for advice. She suggested patience.
Over the next two months, I made regular trips to Princeton to visit with John and Alicia, in their humble bungalow a few miles from campus. I reassured John that Mike and I had no interest in his sexuality. But mostly I just sat with them, talking about life and math and family. I spent time with their son Johnny, who is also a mathematician and also suffers from schizophrenia. John introduced me to the art of drinking sherry and would pull out the bottle of Harveys Bristol Cream whenever I stopped by.
Just weeks before the Oscar ceremony, John called and said he changed his mind - he was willing to sit down for an interview. We scrambled to make arrangements. Mike, Trisha and I came up with a set of questions, and I suggested that we avoid the topic of the allegations of bisexuality, since it's not something we would ever put into the story, and it would only upset John and potentially derail the interview. Mike agreed that was prudent.
John wanted to take us to Trenton Psychiatric, where he endured painful electroshock therapies -- as gruesome, John said, as was portrayed in the film. He and Alicia told Mike about their love affair, which was also portrayed in the film. The interview took about two hours, with a focus primarily on John's work and his mental health. Mike asked John about the alleged anti-Semitic rantings in the 1960s, and John admitted that, because of his illness, "I did have strange ideas during certain periods of time." He went on to explain he also ranted about aliens. Schizophrenia plays tricks on the mind.
The interview was going on well, and then Mike asked about the alleged affair with his male classmate. I remember John turned slightly, as if to look to me for help. He paused, collected his thoughts and answered matter-of-factly. I looked at Trisha, and we both shook our heads. Mike couldn't help himself.
Of course, the exchange never made it into the piece, since it was not germane to the story. We did address the alleged anti-Semitism and the abandoned son, but by the time our story aired, Academy votes were in, so the studio's efforts to use this profile to boost their chances of an Oscar were foiled. "A Beautiful Mind" still ended up winning Best Picture.
Thanks for reading CBS NEWS.
Create your free account or log in
for more features.