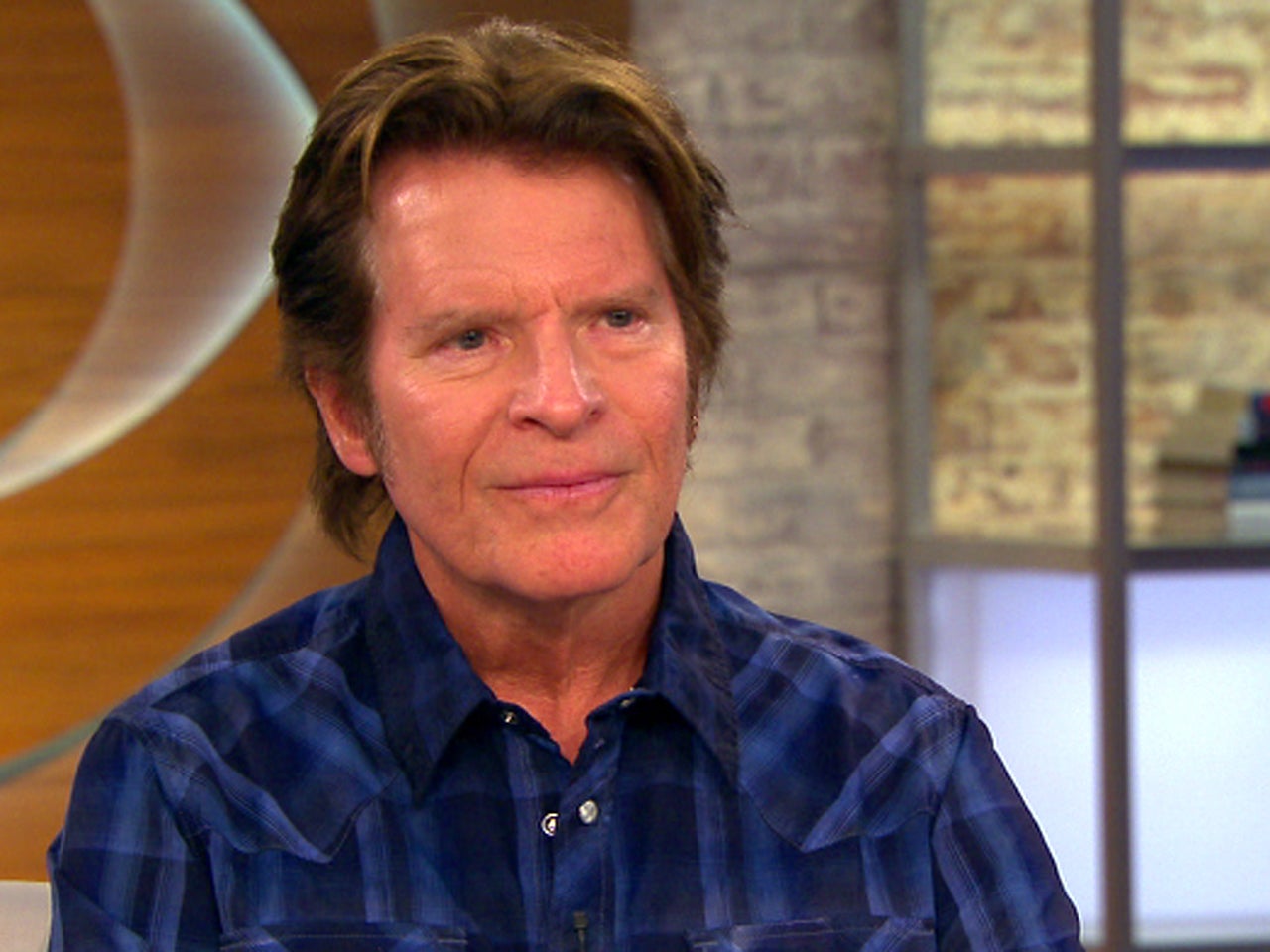 John Fogerty: Creedence Clearwater Revival reunion a possibility
(CBS News) John Fogerty, frontman and the creative force behind Creedence Clearwater Revival, says of a reunion with the legendary group -- "it's possible."
Appearing on "CBS This Morning" on Monday, he said, "From time to time, I'll say something and it'll get in print that maybe that will happen, and then immediately I'll hear back stuff that doesn't sound like it's possible. ... I think it's a possibility in the future, you know. It's not something I'm actively seeking, but I'm not totally against the idea either."
Fogerty broke with Creedence Clearwater Revival in 1972 in what has been called one of rock 'n' roll's messiest breakups.
Fogerty, now a solo act, is releasing a new album titled "Wrote a Song for Everyone." He said on "CTM" that it's "the best thing I've ever done."
"I love my new album. ... I'm real proud of it, real happy with how it turned out," he said. "It all started with my wife just kind of saying one day, 'Why don't you get a bunch of people that you love and sing your songs. And that was such a remarkable idea, to me it seemed really fresh. It seemed like Christmas."
"Wrote a Song for Everyone" will be available on May 28.
Fogerty, who has been making music for nearly 50 years, has been named in the Rock and Roll Hall of Fame and Songwriters Hall of Fame. He has written six platinum albums, 10 gold singles and sold more than 100 million records.
For more with Fogerty on his songwriting process, his inspirations and more, watch the video above.
Thanks for reading CBS NEWS.
Create your free account or log in
for more features.