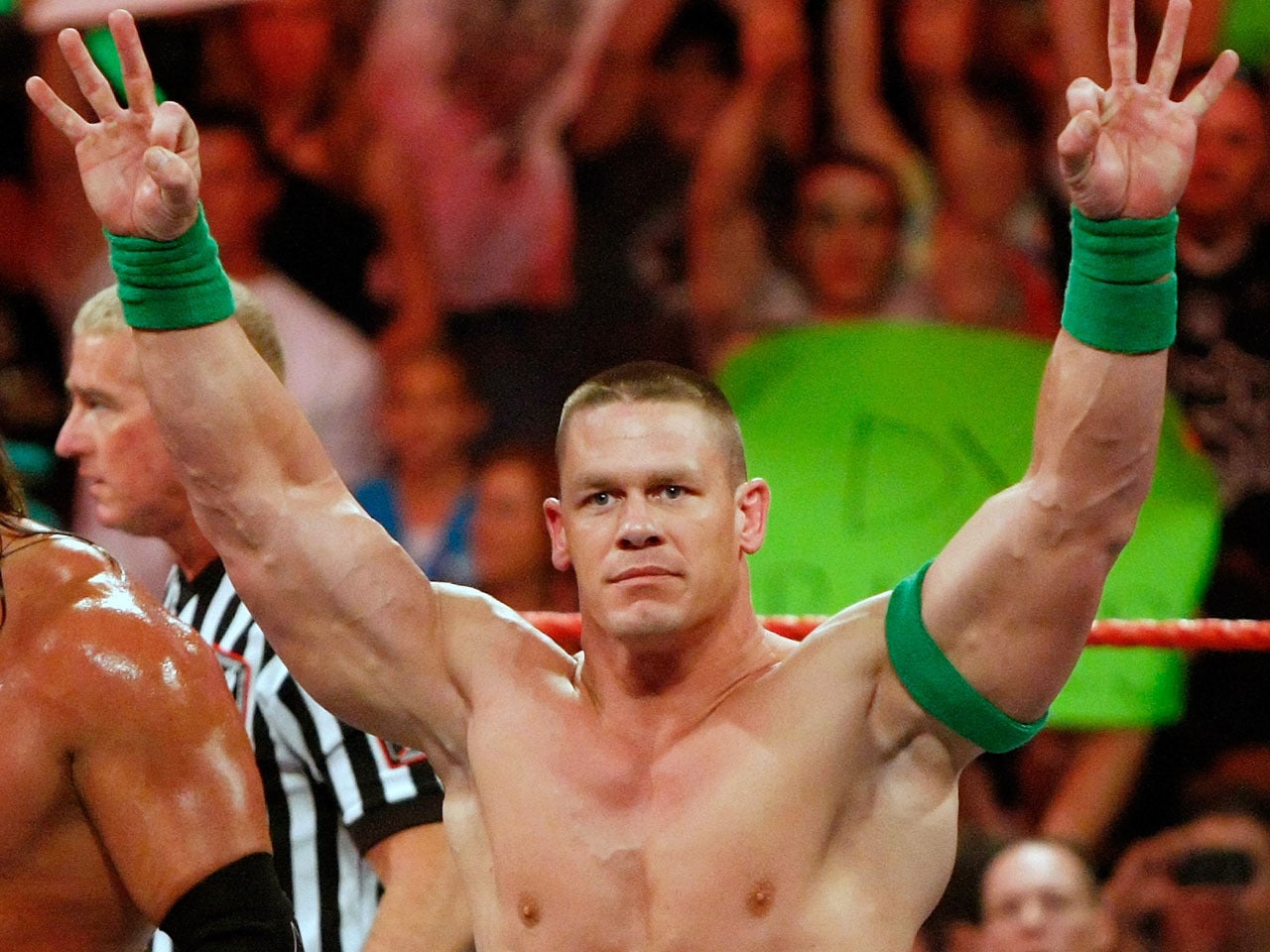 John Cena feud with The Rock rages on
On Raw Monday, The Rock and John Cena continued their public war of words. Since the movie actor known as Dwayne Johnson announced his return to wrestling a few weeks ago, the two have traded barbs on Raw, on Facebook and on Twitter.
PICTURES: The famous and their feuds
In a video that aired Monday before fans gathered in Buffalo, N.Y., The Rock appeared wearing Cena's hat and chain and said, "I'm about to spit something stupid."
After ripping the hat and chain off, he said, "It all started with you, John Cena, publicly running your mouth about me, calling me a liar when I say I love the WWE."
The week before, Cena had taunted The Rock with, among other things, a rap.
"I guess I was really excited to see him last Monday," said Cena of The Rock's return. "But...I think he was pretty nuch making fun of me. I should probably say something about that, right?"
His "something," in the the form of a rap: "Finally The Rock came back and everyone was was getting with it 'till he said I was talking trash but he would never be specific. It's because I wasn't talking trash, Rock, I was talking truth. You left us hanging high and dry to play a fairy with a tooth?"
He was referring to 2010"s "The Tooth Fairy," one of the dozens of movies Johnson has made in his film career.
Fans have thrown support behind both stars, though some have criticized The Rock for not appearing in person in Buffalo. The taunts sets the stage for an in-person face-off between John Cena and The Rock on April 3 at Wrestlemania 27.
Thanks for reading CBS NEWS.
Create your free account or log in
for more features.