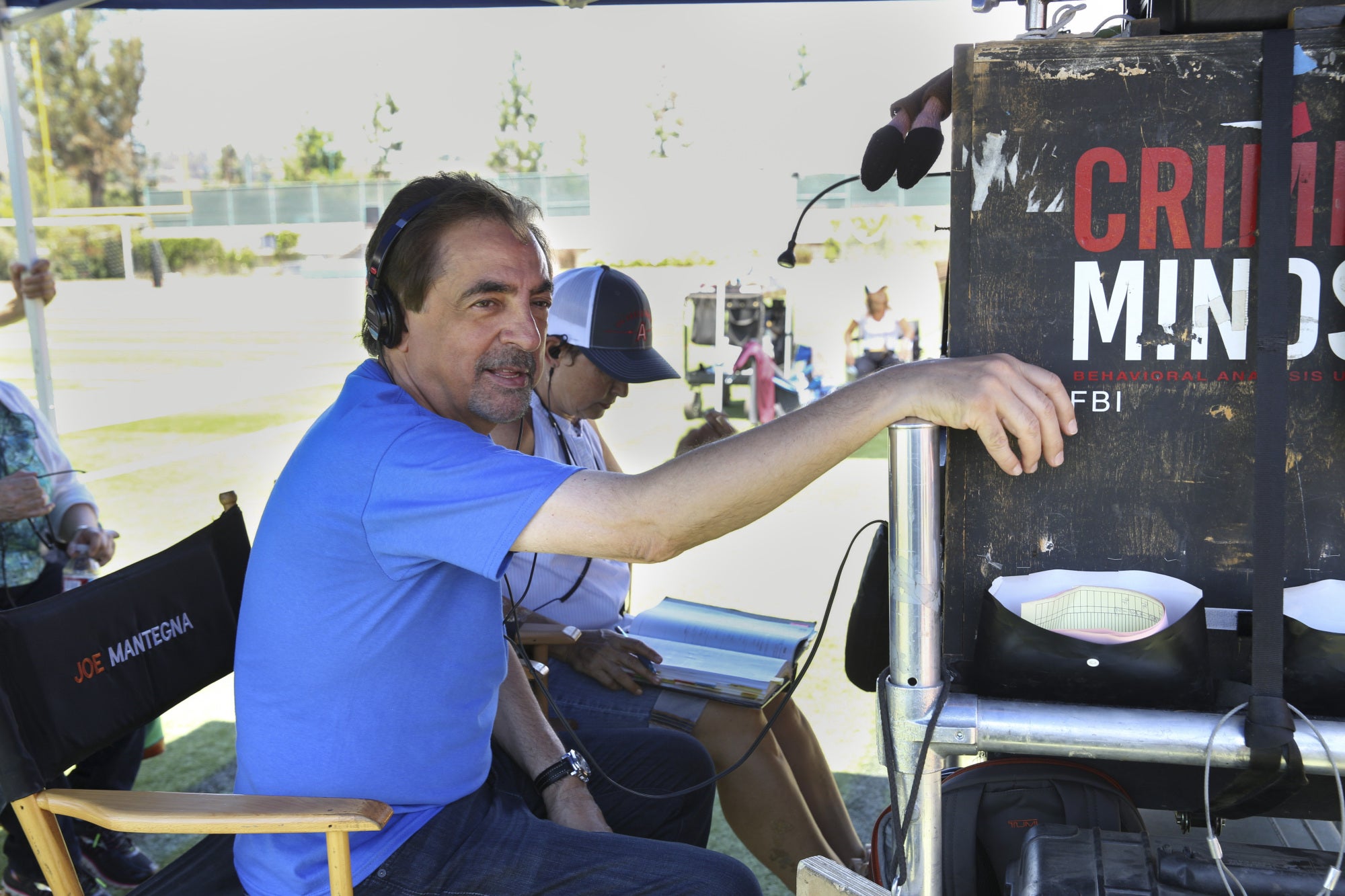 Joe Mantegna sits in director's chair for new "Criminal Minds" episode
Throughout his long and varied career, actor Joe Mantegna has starred in films ranging from "Celebrity" to "The Godfather Part III." With that, has come a chance to work alongside excellent directors, too.
"God, I've worked with some of the greatest directors in the world," Mantegna said. "I've worked with Francis Coppola, Barry Levinson, Woody Allen, David Mamet -- the list goes on. I've been blessed with that."
Now for the third time, Mantegna will be the one sitting in the director's chair for "Criminal Minds," the police-procedural drama he's starred in since 2007. He directed this Wednesday's episode of the long-running CBS series, which co-stars Shemar Moore, A.J. Cook, Thomas Gibson and Matthew Gray Gubler.
"Hopefully you pick up little bits and pieces and learn things from all of them," Mantegna said about the directors he's had the privilege to work with over the years.
During a visit to "Criminal Minds" in Los Angeles, we had the chance to see Mantegna in action, where the 67-year-old actor seemed like a natural as director. Still, the longtime actor is modest.
"It's just one of those things that, if you have a feeling about it and you think that maybe you can do it, there's probably a good chance that maybe you can. If you at least have had some experience and you do the homework and take it seriously -- you can give it a shot," he said.
His co-star, Moore, though, thinks Mantegna is more than just giving it a shot.
"When you're around him enough you almost forget that he's Mr. Superstar because he's just so down-to-earth, and so cool, and so professional ... He's just a people person. So to see him direct is very cool," said Shemar. "You know, he's done what he's done as an actor. And now he's having fun directing and tellin' me what to do. And I say, 'Yes, sir. Yes, sir. I'll do it your way, Joe. I'll do it-- whatever you need, Joe' ... He's one of the great ones on so many levels. And so I have a blast coming to work every day and working with that guy."
Wednesday's episode features a guest appearance by NFL Hall of Fame football player Michael Irvin and a special partnership with the NFL's Play 60 initiative. Check out the video above for our visit to "Criminal Minds" and a sneak peek of episode 3, season 11.
"Criminal Minds" airs Wednesdays at 9 p.m. ET on CBS.
Thanks for reading CBS NEWS.
Create your free account or log in
for more features.