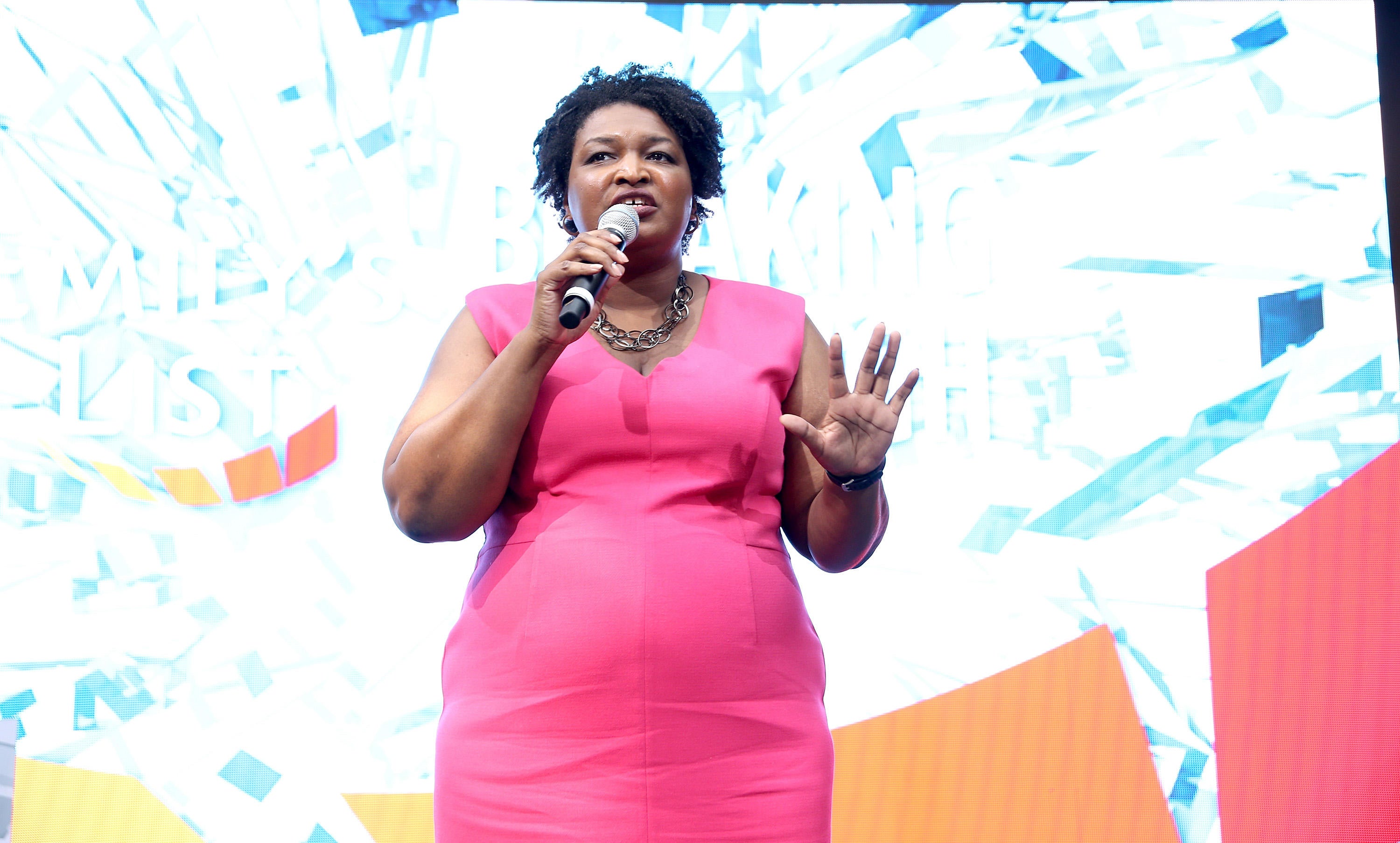 Joe Biden endorses Stacey Abrams for Georgia governor
Former Vice President Joe Biden endorsed Stacey Abrams Wednesday in her bid to become Georgia's first Democratic governor in 15 years and the nation's first-ever black female state executive. The former vice president hailed Abrams in a statement to The Associated Press for her "track record of building consensus across party lines" while still advancing Democratic priorities like Medicaid expansion and public education.
In an interview with the AP, Abrams said Biden's backing "continues to reflect the broad and diverse coalition that I'm attempting to build" in a GOP-dominated state.
Biden joined other potential 2020 presidential candidates including Sens. Bernie Sanders of Vermont, Cory Booker of New Jersey and Kamala Harris of California in backing Abrams.
Though Abrams, a former state House floor leader, has been buoyed by high-profile supporters and campaign contributions from liberals across the country, she's still expected to be a decided underdog this fall. She's awaiting the results of a July 24 runoff between Republican Lt. Gov. Casey Cagle and Secretary of State Brian Kemp to learn who she'll face in the general election. No Democratic candidate for governor, U.S. Senate or president has prevailed in Georgia since 1998.
Abrams and Biden might seem like unlikely political partners. But the 44-year-old Atlanta attorney and the 75-year-old former vice president are forming a campaign alliance that could make perfect sense for both politicians and a Democratic Party that's still looking for the right counter arguments in era of President Donald Trump.
She's styled herself as an unapologetic progressive — a nod to a Georgia electorate that is becoming younger, more urban and less-white, but still includes large swaths of white voters beyond metro Atlanta who've abandoned Democrats in recent decades.
Biden, who prides himself on being a middle-class advocate who connects even with many Trump voters, can boost that argument, Abrams says. She adds that she has no qualms about accepting support from national Democrats with styles and policy preferences as different as Biden and Sanders, an icon of the activist left.
For Biden, the alliance puts him on record alongside one of the party's high-profile up-and-comers who has an opportunity to make history. It also signals to any reticent Georgia Democrats that Abrams deserves full party support.
Abrams won a May 22 primary over Stacey Evans, another former state legislator, by almost a 3-to-1 margin. But Evans had enjoyed backing of many old-guard Democratic Party figures, most of whom were white. Evans quickly endorsed Abrams after the primary ballots were counted.
Beyond Georgia, many of Biden's endorsements in the 2018 midterms have come in GOP-leaning territory, though his aides stress that he is not trying to take an absolute side on specific ideological battles within the party. That means he's backed House candidates like Pennsylvania's Conor Lamb, who pointedly opposes sweeping new gun restrictions, but also Texan Gina Ortiz Jones, who supports a single-payer, government-run health insurance system.
Thanks for reading CBS NEWS.
Create your free account or log in
for more features.