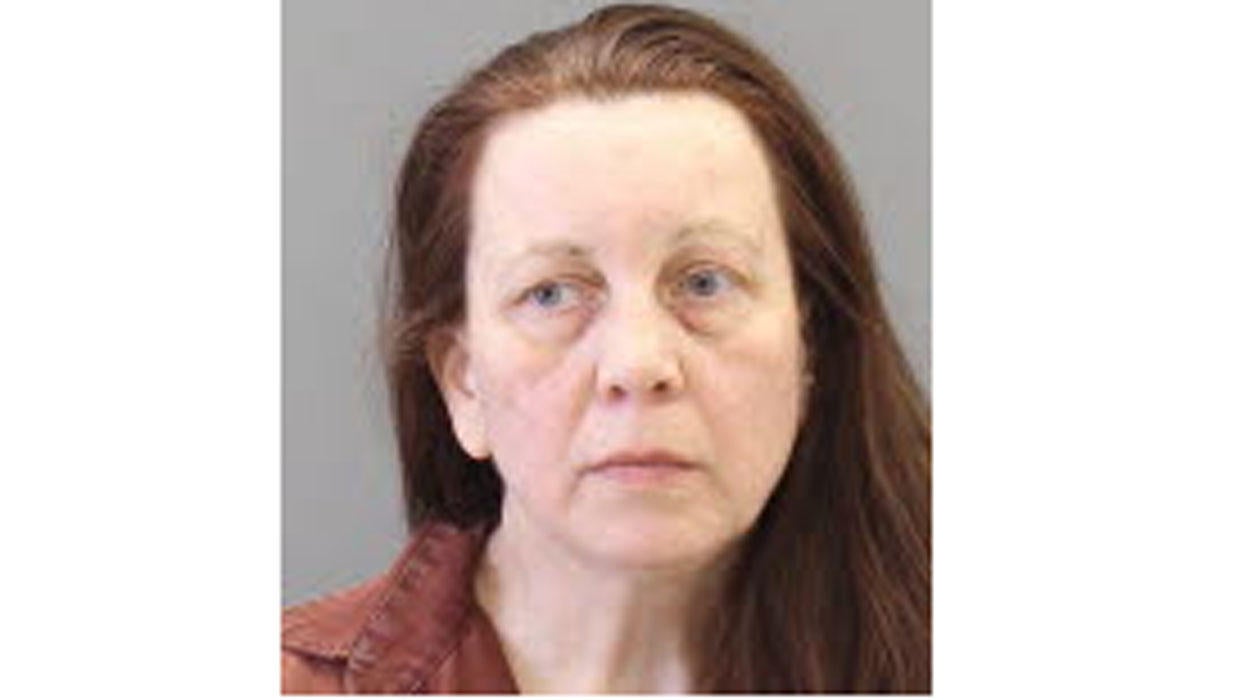 Woman who killed husband with rat poison in food released from prison
CAMBRIDGE SPRINGS, Pa. -- A Pennsylvania woman who pleaded guilty to killing her husband by slipping rat poison into his food and drinks has been released from prison.
The Times Leader reports 53-year-old Joann Curley left a state women's prison in Cambridge Springs, south of Erie, about 12:15 a.m. Monday.
The newspaper says Curley didn't respond to questions shouted by a reporter as four guards escorted her to a waiting truck.
Curley served the maximum 20-year sentence a judge imposed in 1997 under a deal in which she pleaded to third-degree murder.
"I don't feel she served enough time," the victim's sister, Susan Curley Grady, told The Citizens Voice.. "She should be serving a life sentence."
Prosecutors say it took more than a year for Joann Curley to poison her husband to death for $300,000 in life insurance and to keep him from spending $1.7 million she won in a lawsuit.
Robert Curley was hospitalized in September 1991 with flu-like symptoms, complaining of debilitating pain in his palms and the soles of his feet, and began vomiting and losing his hair.
Just as Curley began improving in the hospital, his wife visited, bringing pizza and thallium-spiked tea, authorities say.
The same night, they say, he told a nurse, "Please help me. My wife is trying to kill me; she is not as she seems."
His heart stopped the next morning.
Two days earlier, his wife had won $1.7 million in the death of her first husband, John, who was decapitated in an accident with a tractor-trailer on a foggy night nearly a decade before.
She was charged with killing Robert Curley after a five-year investigation, which involved investigators exhuming his body under pressure from his sister.
After his death, blood tests on both Joann Curley and her then-4-year-old daughter revealed traces of thallium in their systems, too.
Authorities later determined she intentionally swallowed some of the poison and gave some to her daughter to throw suspicion onto her husband's co-workers.
Police at first believed Robert Curley, an electrician, was poisoned by co-workers as a prank. Thallium, a metallic substance once used as an ingredient in rat poison, was stored at the Wilkes University lab where Curley worked.
But investigators ruled that out after tests showed that Curley had 900 times the lethal dose of thallium in his system and that the poisoning had begun before he started working at the university.
Tests on his hair showed he was poisoned repeatedly over 10 to 11 months.
Joann Curley reached a plea deal in 1997 with prosecutors who intended to seek the death penalty.
"It's over. I cannot do anything else. We kept her in there 20 years to the day. She'll be a free woman now," Curley Grady told The Citizens Voice. "Nobody knows where she'll go when she walks out of that place. She'll be able to go wherever she wants."
Thanks for reading CBS NEWS.
Create your free account or log in
for more features.