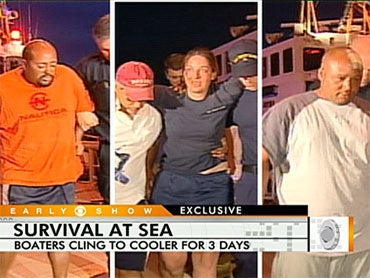 Jim Bunning Pitches Into Trouble
As their ace pitcher in 1964, Jim Bunning watched the Philadelphia Phillies' seemingly insurmountable 6½-game lead for the National League pennant slip away in one of the biggest collapses in baseball history.
Four decades later in what Yogi Berra might describe as "deja vu all over again," the hall of famer-turned-politician has squandered a double-digit lead in his race for a second term in the U.S. Senate.
This time, the Kentucky Republican's problem has been a series of embarrassing gaffes that have eroded his lead over Democratic long-shot challenger Daniel Mongiardo to 6 percentage points and produced editorials questioning whether Bunning, at 73, is mentally fit.
First, he compared Mongiardo's appearance to one of Saddam Hussein's sons. Then he made an unsubstantiated claim that opposition staffers beat his wife "black and blue" at a political picnic.
Earlier this month, Bunning backed out of a televised debate with Mongiardo, giving the relatively unknown Democrat 30 minutes of air time. Bunning joined another debate via a satellite hookup from Washington, where he read his opening and closing statements from a teleprompter. An executive of the TV station that broadcast the debate called Bunning's use of a teleprompter "despicable," according to the Washington Post.
Bunning has also begun traveling with a state trooper, telling one Kentucky TV station that, "There may be strangers among us," according to the Post. He has attributed his need for protection to the same classified intelligence that prompted Sen. Mark Dayton, D-Minn., to close his D.C. office.
Most recently, Bunning admitted he wasn't aware that a group of Army reservists had refused a convoy mission in Iraq, saying he watches only Fox News for information and hasn't read a newspaper in six weeks.
"Bunning has run one of the least impressive campaigns for an incumbent in the country this year," said Larry Sabato, director of the Center for Politics at the University of Virginia.
Nonetheless, Sabato expects Bunning to hang on for a victory Nov. 2.
"A few off-color remarks ... are not enough to generate a meltdown. It's enough to get you a close race," Sabato said. "It just shows what happens when you take your eye off the ball."
That's just what happened in 1964, when the big right-hander, while building a 19-8 record of his own on the mound, watched his Phillies lose 10 of their last 12 games and that year's pennant to the St. Louis Cardinals.
Mongiardo, a 44-year-old state senator and doctor from the Appalachian town of Hazard, had been given little chance of mounting a serious challenge to the better known, and better financed, Bunning. But he has been a tenacious campaigner, capitalizing on Bunning' missteps while dodging Republican efforts to pin a liberal tag on him.
The Democrat said he would have voted for the resolution that gave President Bush the authority to invade Iraq. He supports gun rights and opposes abortion, except in cases of rape or incest or to save the mother's life. As a state lawmaker, he supported a ballot issue that would impose a state constitutional ban on same-sex marriages.
"We're confident that momentum is on our side," said Mongiardo campaign manager Kim Geveden. "We've seen a dramatic shift."
Bunning, known for his sometimes brusque demeanor, has kept a low profile and largely avoided the media through most of the campaign.
Kicking off a five-day bus tour, his campaign provoked a new controversy Monday when the Republican state Senate president, David Williams, accompanying him used "limp wrist" and "switch hitter" at two stops to describe Mongiardo, who is single.
"Jim Bunning is fully capable of still throwing that hard pitch from the mound, and his opponent is a switch-hitter who doesn't know whether he's on left or right," Williams said at one stop. At another, he told Bunning supporters, "We don't want to change a hard right for a limp wrist."
Later, Williams said he was speaking in athletic parlance. "There's no sexual connotation," he said. "That's just not what I was talking about."
Mongiardo, however, called Williams' remarks a "desperate attempt at character assassination, adding, "They will go to any lengths, including lying about who I am."
Bunning said little about Mongiardo in brief speeches Monday at each stop. "David Williams said more about my opponent than I ever want to talk about," Bunning said at Ashland, Ky. "So, I won't talk about my opponent."
Bunning aligns himself with President Bush, a fellow Republican who remains popular in Kentucky, and touts his staunchly conservative record over 18 years in Congress — the first 12 in the House.
He also has accused Mongiardo of spreading "disgusting" rumors that the Republican isn't mentally fit to keep his job.
Mongiardo denied Bunning's accusation but Kentucky's largest newspaper, The Courier-Journal of Louisville, in endorsing Mongiardo has questioned Bunning's "suitability" for office.
"Has Sen. Bunning drifted into territory that indicates a serious health concern?" the Courier-Journal asked.
Sen. Mitch McConnell, the state's senior Republican senator, said Monday he still expects Bunning will win a clear victory next week.
"I think that the natural tightening has occurred and it's been aided by this outrageous attack by some in the press suggesting that Sen. Bunning has kind of lost it, which is utterly, utterly absurd," McConnell said. "That's done some damage, but he's bouncing back from that."

Thanks for reading CBS NEWS.
Create your free account or log in
for more features.