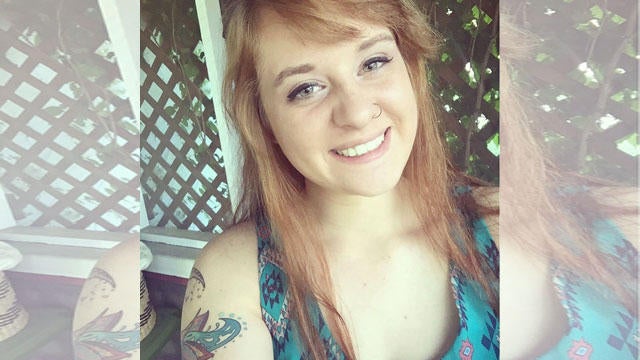 One set of remains found in rural Missouri identified as Jessica Runions, police say
BELTON, Mo. -- One of two sets of human remains found in rural western Missouri has been identified as those of a 21-year-old woman who disappeared in September, police said Wednesday.
The Cass County Sheriff's Office says a medical examiner identified the remains as Jessica Runions, of Raymore, Missouri, who was last seen on Sept. 8 leaving a gathering in south Kansas City. Her burned vehicle was found two days later. Runions left the gathering with 27-year-old Kylr Yust, who was later charged with burning Runions' vehicle. A judge entered a not guilty plea on his behalf.
With the discovery of the remains, the Kansas City Police Department has classified the case as a homicide, CBS affiliate KCTV reports.
The remains of a second person found in the same area have not been identified. Kara Kopetsky's mother told KCTV the second set of remains could take months - even up to a year - to identify.
A mushroom hunter found the remains Monday in an area south of Belton and a second skull was found nearby Tuesday.
After they were discovered, authorities notified the family of Runions and Kara Kopetsky, who was last seen at Belton High School in May 2007 when she was 17.
Yust also has been questioned in Kopetsky's disappearance. Court records indicated Kopetsky filed for a protection order against Yust in April 2007. A hearing was scheduled for May 10, 2007 but Kopetsky went missing six days before the hearing.
Yust has not been charged in the disappearance of either Runions or Kopetsky.
Runions' family has searched rural areas nearly every weekend since she went missing. In January, they found the remains of two men on consecutive weekends.
Belton is about 20 miles south of Kansas City.
Thanks for reading CBS NEWS.
Create your free account or log in
for more features.