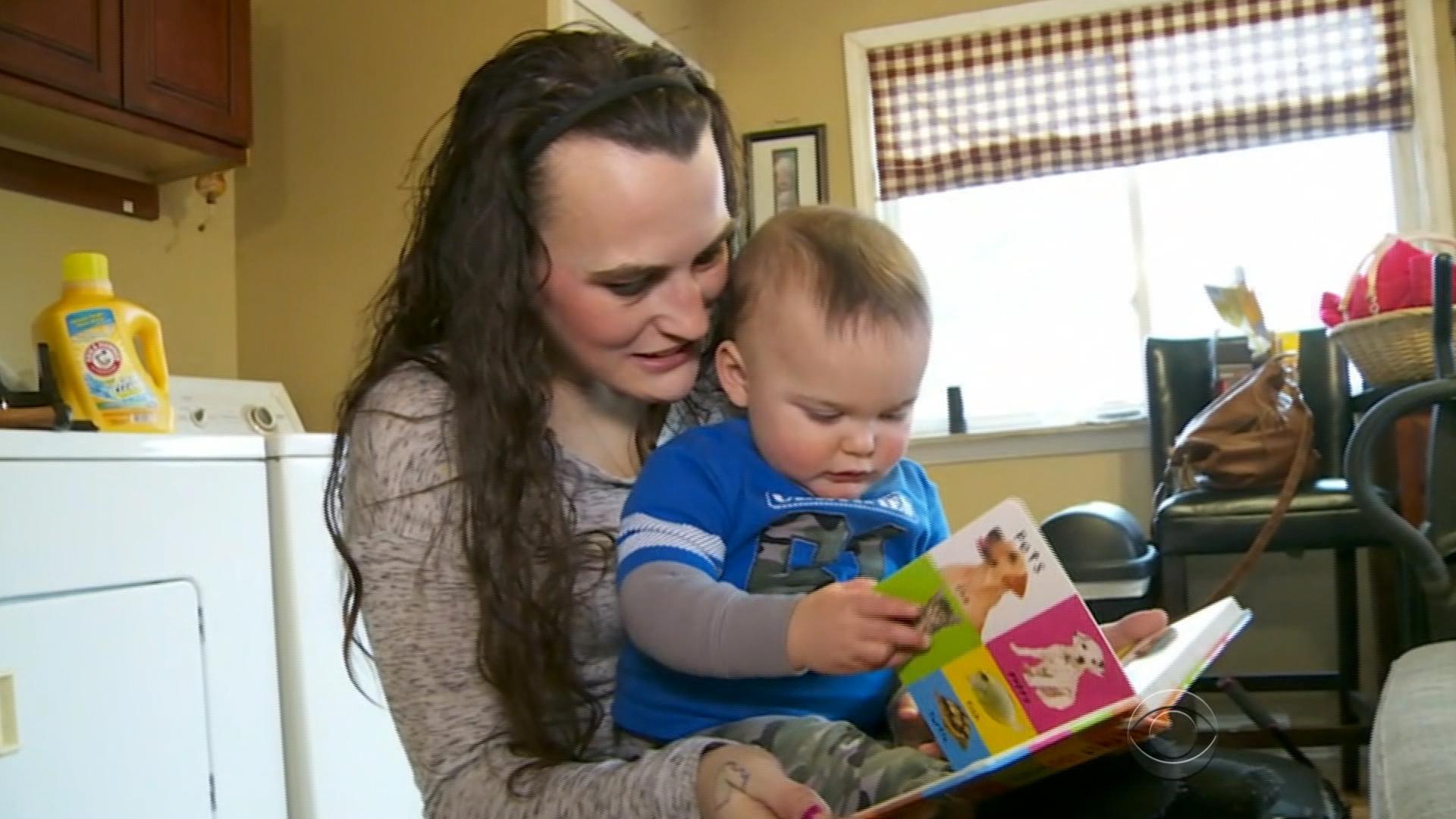 Mich. woman says she was forced to give birth on jail floor
DETROIT -- Jessica Preston remembers the day she says 9-month-old Elijah was born on a dirty jail floor.
"Sometimes I look at Elijah, I do go right back to that moment -- I remember hearing him cry, I remember how small he was" Preston says. "It didn't have to happen! That's where I'm completely blown away!"
Eight months pregnant, Preston was pulled over for driving with a suspended license last year. Unable to pay the bond -- Preston waited behind bars at the Macomb County Jail.
"They told me to knock my crap off, to stop lying to them, they could put another charge on me if I kept lying to them," Preston says.
As labor pains intensified, surveillance video shows Preston asked to go to the infirmary three times.
Five days later, Preston finally gave birth without a doctor present.
"I was scared," Preston says. "I was terrified -- I was so worried for both of us that either one of us could catch something that would be life-threatening."
Sheriff Tony Wickersham says the jail's medical staff properly attended to Preston.
"I'm 100 percent that our people did what they need to do," Wickersham says. "At some point, she said she had to go to the hosptial, the baby came before that happened."
Preston says "I know they said that they were holding me because I had prior warrants. Ok, you're right, I did but what does that have to do with taking me to the hospital when I'm in labor."
The baby is okay. After delivering her son, Preston had to go back to jail for 5 days.
Thanks for reading CBS NEWS.
Create your free account or log in
for more features.