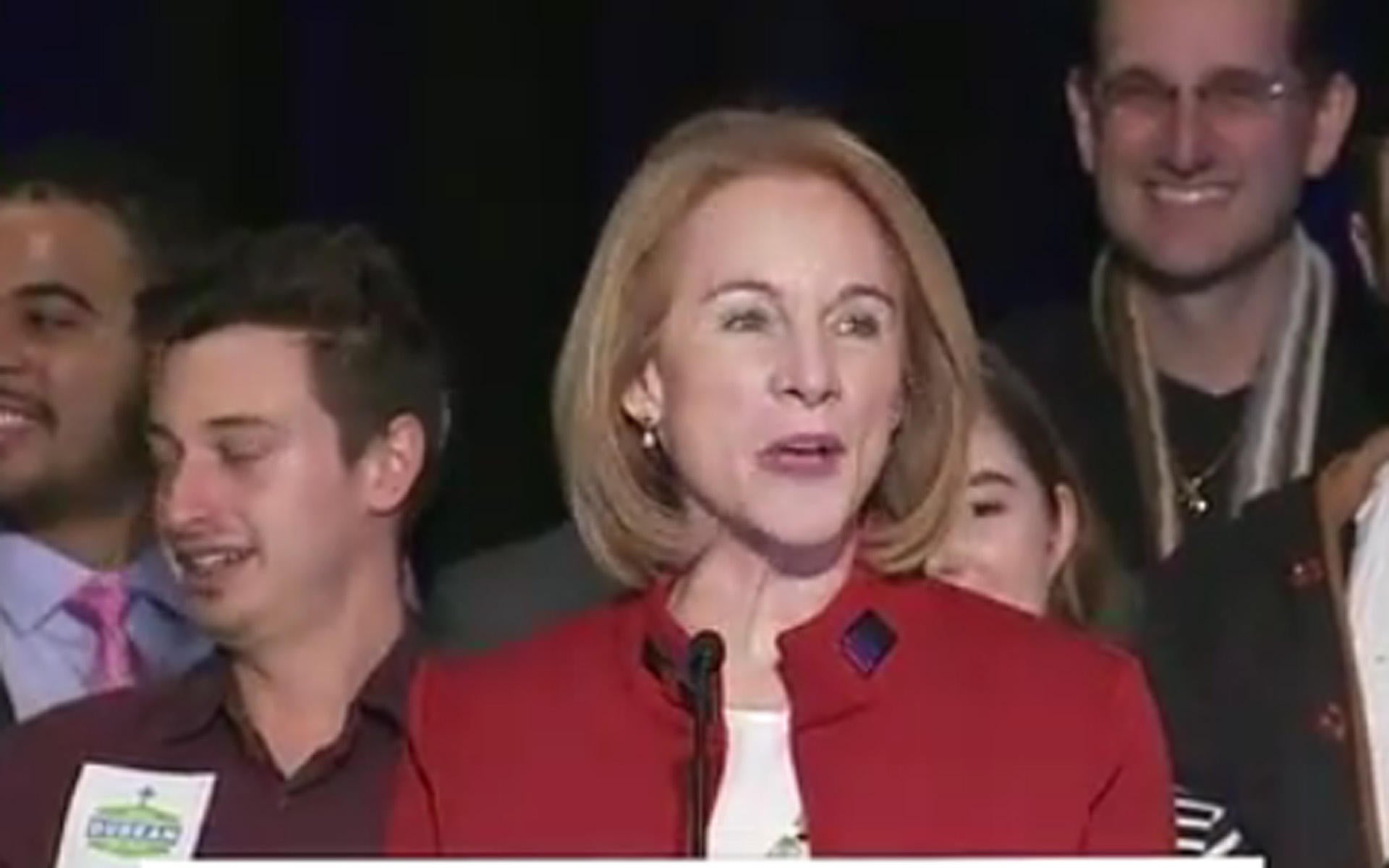 Jenny Durkan projected as winner of Seattle's all-woman mayoral race
SEATTLE – Former U.S. attorney Jenny Durkan is projected to win the race for Seattle mayor, CBS Seattle affiliate KIRO-TV reports.
Some 60 percent of the votes counted were for her as of Tuesday night, the station said.
KIRO called the race, saying, "After crunching the numbers, we determined contender Cary Moon would need to win more than 61 percent of votes outstanding, based on expected turnout."
The next round of results was to be announced late Wednesday afternoon. Ballot counting was to continue over the next several days.
Durkan took a strong early lead in a race mayor that was to give the booming liberal city its first female mayor since the 1920s.
Ninety-one years after Seattle elected Bertha Knight Landes mayor, Durkan had grabbed more than a 20-point lead in early returns in the all-mail election. Urban planner Cary Moon had tallied just over 39 percent of the vote.
Voters were choosing between Durkan, 59, and Moon, 54, to lead this city dealing with the benefits and problems of an economy booming for some more than others as e-commerce giant Amazon expands.
Seattle voters in August narrowed the field of 21 mayoral candidates down to Moon and Durkan.
"We are up against tough odds," Moon said in a statement Tuesday night. "Campaign spending for our opponent broke city election records, outspending us by more than 3:1. The Chamber of Commerce funneled hundreds of thousands on behalf of Comcast, CenturyLink, AT&T, Amazon and others into a no-limit PAC for our opponent. But Seattle late voters may surprise everyone. We believe the ballot counts will swing in our direction over time, and we're not out of the race yet."
"Now I know there's a lot of votes left to be counted," Durkan told supporters Tuesday night. "But I have to tell ya we're feeling really really good about where we are."
She also had a message for the president of the United States, whose policies she vocally opposed during her campaign: "Can I just say, Donald Trump, keep your hands off Seattle."
The two-woman matchup came after former Mayor Ed Murray dropped his re-election efforts amid accusations of sexual abuse by multiple men. Murray had been expected to easily win re-election after pushing through increases to the city's minimum wage and emerging as a vocal opponent to President Trump, whom Seattle voters overwhelmingly rejected in 2016. Murray, who has denied the allegations, resigned in September after a fifth accuser came forward.
"I feel like I take into account who the candidate is, regardless of male or female, but this year for me at least, it feels a little special to have a choice between two women and to sort of elevate the visibility of viable female candidates. I have a small tinge of excitement about that, for sure," said Seattle voter Michelle Solis.
The race between Durkan and Moon centered on how the city will respond to changes largely brought by Amazon, which employs about 40,000 people in Seattle. Housing prices have skyrocketed amid constant complaints about traffic and worries that the poor and middle class are being priced out.
Durkan, backed by the city's business and labor establishment, has touted her managerial experience as a prosecutor. Moon, meanwhile, who formerly managed her family's manufacturing business, has stressed that she's not a politician and has focused on her 20 years of activism on transit, waterfront and other city issues.
The race has attracted big money. Although it's Durkan's first run for office, the well-connected player in city and state Democratic circles raised nearly $1 million. An independent-expenditure committee working on Durkan's behalf has raised nearly $847,000 to pump into election efforts.
Moon's donations topped $355,000 with over $176,000 coming from her private bank account. An independent-expenditure group for Moon raised over $27,000.
Because Murray resigned, the winner of the election will take office as soon as the election is certified in late November, instead of in January.
Thanks for reading CBS NEWS.
Create your free account or log in
for more features.