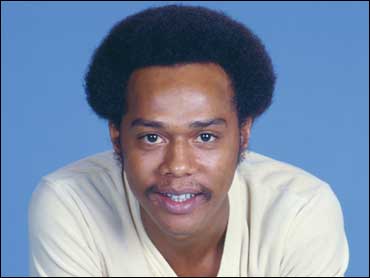 'Jeffersons' Actor Mike Evans Dies
Actor Mike Evans, best known as Lionel Jefferson in the TV comedy series "All in the Family" and "The Jeffersons," has died. He was 57.
Evans died of throat cancer Dec. 14 at his mother's home in Twentynine Palms, said his niece, Chrystal Evans.
Evans, along with Eric Monte, also created and wrote for "Good Times," one of the first TV comedy series that featured a primarily black cast.
Michael Jonas Evans was born Nov. 3, 1949, in Salisbury, N.C. His father, Theodore Evans Sr., was a dentist while his mother, Annie Sue Evans, was a school teacher.
The family moved to Los Angeles when Evans was a child.
He studied acting at Los Angeles City College before getting the role of Lionel Jefferson in the 1970s situation comedy "All in the Family."
Evans kept the role of Lionel when "The Jeffersons" launched in 1975. The hit show was a spinoff featuring bigoted Archie Bunker's black neighbors in Queens who "move on up to the East Side" of Manhattan.
Evans was replaced by Damon Evans (no relation) for four years, then he returned to the series from 1979 to 1981.
He also acted in the 1976 TV miniseries "Rich Man, Poor Man" and made guest appearances on the TV series "Love, American Style" and "The Streets of San Francisco." His last role was in a 2000 episode of "Walker, Texas Ranger."
In recent years he had invested in real estate in Southern California.
Thanks for reading CBS NEWS.
Create your free account or log in
for more features.