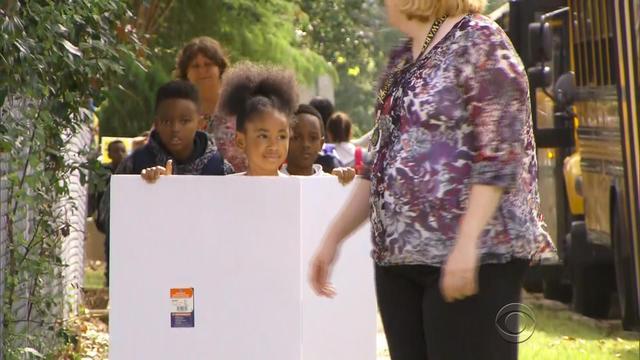 School honoring Confederate icon to be renamed after Barack Obama
JACKSON, Miss. -- Students who wanted historic change in Jackson, Mississippi, are teaching a lesson in civics.
The Jefferson Davis Magnet School is the pride of the Jackson Public School District. It's one of the best performing public elementary schools in the state of Mississippi.
But for some parents, like Ercilla Hendrix, there was still one problem.
"The only problem was the name Jefferson Davis Magnet School," Hendrix said.
That's because 98 percent of the students there are African American. Hendrix's son Ty is a first-grader and did his homework on the school's namesake.
Ty's older sister, Farah, who also went to Davis, wanted a new name for the school and her brother. She wrote a letter and started a campaign. It worked.
"I was excited, it was a dream come true," she said.
This month, the school board let parents decide on a new name. And PTA president Janelle Jefferson let the littlest voices cast the biggest vote.
Starting next year, the Jefferson Davis Magnet School will become the Barack Obama Magnet School.
At least 109 public schools across the country still bear the names of rebel leaders like Robert E. Lee and Jefferson Davis. Almost a quarter of those schools have a majority of African-American students.
But next year, there will be one less in Mississippi. Now, the school will have a name these students and parents say they can all be proud of.
Thanks for reading CBS NEWS.
Create your free account or log in
for more features.