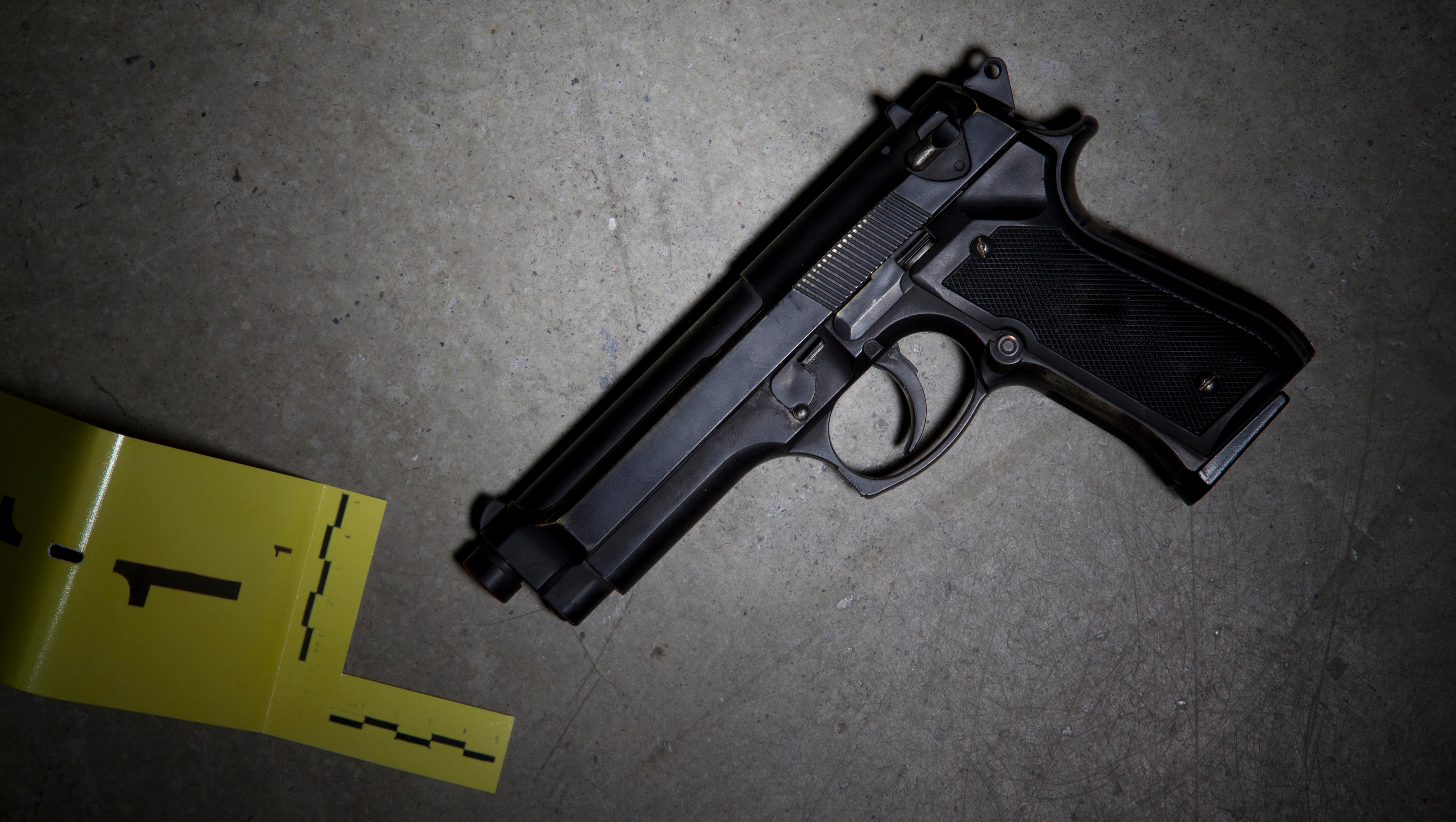 Jeff Flake, Martin Heinrich introduce bill to close domestic violence loophole in military
Sen. Martin Heinrich, D-New Mexico, and Sen. Jeff Flake, R-Arizona, announced the introduction of a bill Tuesday that they hope will increase the transparency and reporting of domestic violence in the military in the wake of the Texas church mass shooting.
The bipartisan legislation, dubbed the Domestic Violence Loophole Closure Act, aims to prevent troops convicted of domestic violence from acquiring firearms. The senators say civilian domestic violence charges are sent to the National Instant Criminal Background Checks system, or NICS, but since the military doesn't have a defined domestic violence charge under the Uniform Code of Military Justice, convictions in military courts go unreported. Devin Kelly, the gunman who killed 26 people at First Baptist Church in Sutherland Springs, Texas, Sunday, was court-martialed for assaulting his then-wife and small stepson, but was still able to purchase firearms because the Air Force failed to report his conviction to a federal database.
"Today, Senator Heinrich and I will introduce legislation to clarify that anyone convicted of the charge of domestic violence should not be able to purchase firearms," Flake said. "That is currently the law. However, due to this domestic violence loophole, the gunman in this week's tragic shooting in Sutherland Springs was able to obtain a firearm that he ultimately used in this horrific event."
"Outside the of the military, domestic violence charges are sent to the National Instant Criminal Background Checks, or the NICS system," Flake continued. "But since the military has no defined charged under the uniform code of military justice for domestic violence, convictions in military courts have gone unreported. This egregious oversight has allowed individuals such as the Texas shooter, who otherwise should not have been able to legally purchase a firearm, to do so."
But, as CBS News has already reported, the Air Force has admitted it failed to report Kelley's conviction in a federal database as it was supposed to, which would have flagged Kelley in a background check and prevented him from purchasing firearms.
For people who point out that this is already law, Flake's answer is that the law needs to be better defined. Since NICS began modern record-keeping in 2007, he said, there has only been one instance of the Pentagon reporting a domestic violence charge like that to the database.
"We have seen from the data that clearly the intent of the original Lautenberg Amendment is not being implemented effectively, and I think this legislation creates an effective procedure, and clear lines of authority and oversight, to fix that problem, including an audit by the IG (inspector general) and the GAO (Government Accountability Office) that will certify that this is actually getting done now," Heinrich said.
Heinrich and Flake aren't the only members of the Senate working on legislation to sure up reporting requirements in the wake of the Texas shooting. Sen. John Cornyn, R-Texas, said he plans to unveil legislation to make sure all departments and agencies upload required conviction records in NICS.
CBS News' John Nolen contributed to this report.
Thanks for reading CBS NEWS.
Create your free account or log in
for more features.