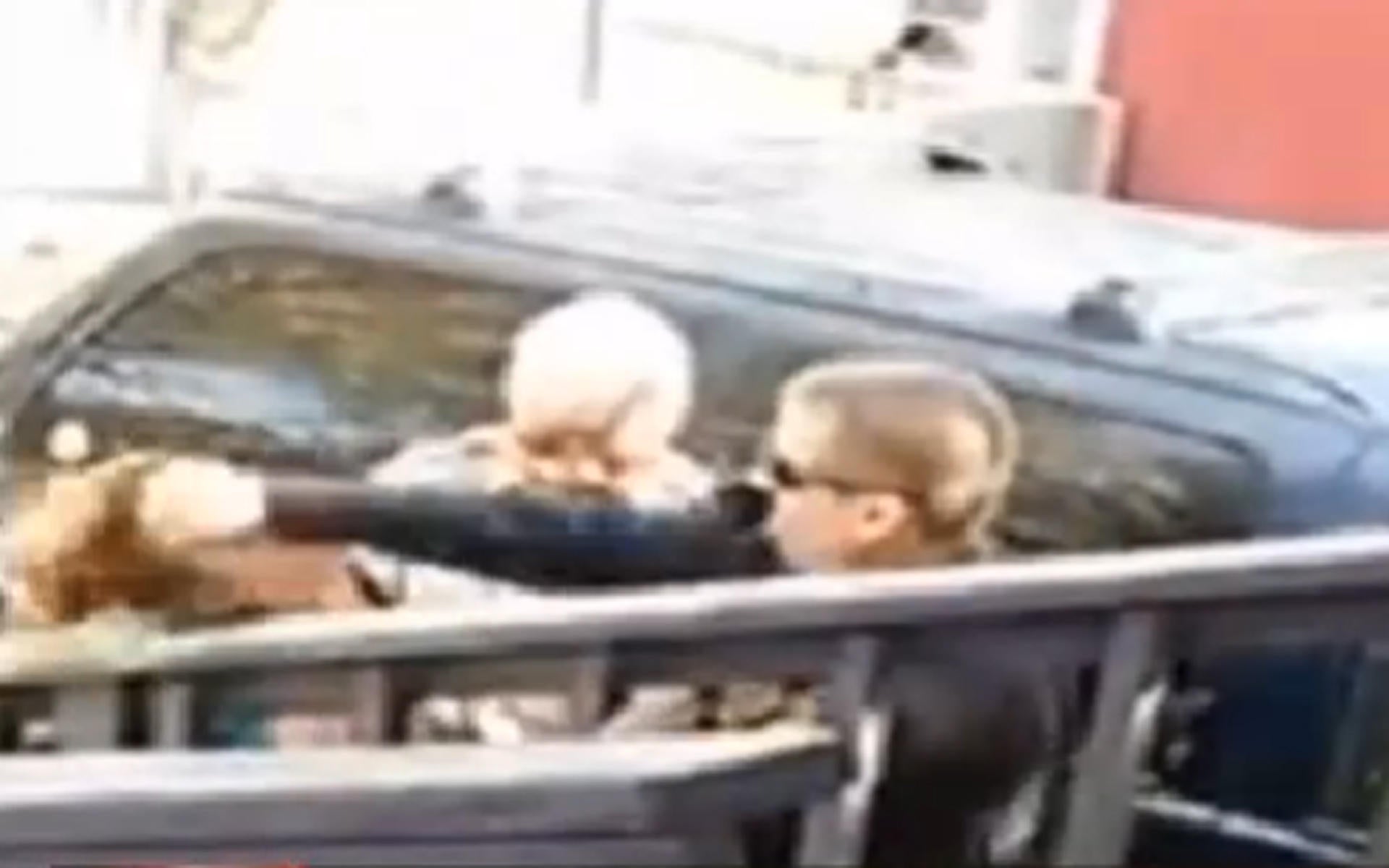 Flagstaff officer resigns after being caught on camera punching a woman
FLAGSTAFF, Ariz. -- The Flagstaff police officer who is seen on cellphone video punching a woman in the face has resigned after it was recommended that he be fired.
The Flagstaff Police Department found that Officer Jeff Bonar violated policies on unreasonable and excessive force, and for failing to turn on his body camera, CBS affiliate KPHO reports.
The criminal investigation has been completed and the case has been forwarded to county prosecutors for review.
Mohave County prosecutors will decide whether Bonar will face charges for punching a woman in the face in an incident captured on video, authorities said Wednesday.

Mohave County Attorney Matthew Smith said it takes "at least a week or two" to review the case and make a decision.
He said his office has the option to file either felony or misdemeanor charges or none at all.
Bonar, who had been on administrative leave while police internal affairs and criminal investigations were conducted, resigned Wednesday after a disciplinary board recommended he be fired.
"Bonar's conduct is not reflective of the way we police this community," Flagstaff Police Chief Kevin Treadway said at a news conference.
Treadway said Bonar violated at least six Flagstaff police policies, including displaying excessive force, in the Nov. 16 incident.
Marissa Morris said she was punched by Bonar and she denied a claim by the officer that she kicked and kneed him in the groin before he threw the punch.
The incident occurred as the Flagstaff woman and her boyfriend were being evicted. A video shot by the brother-in-law of Morris' boyfriend was widely circulated on social media.
Bonar was wearing a body camera, but it wasn't turned on, according to police who said he had no prior incidents in a three-year career with the department.
Police have said Bonar knew of arrest warrants for Morris in previous DUI cases, but authorities determined after the incident that those warrants were no longer active.
Morris, 30, was arrested on suspicion of aggravated assault and resisting arrest, but released after her initial court appearance.
Thanks for reading CBS NEWS.
Create your free account or log in
for more features.