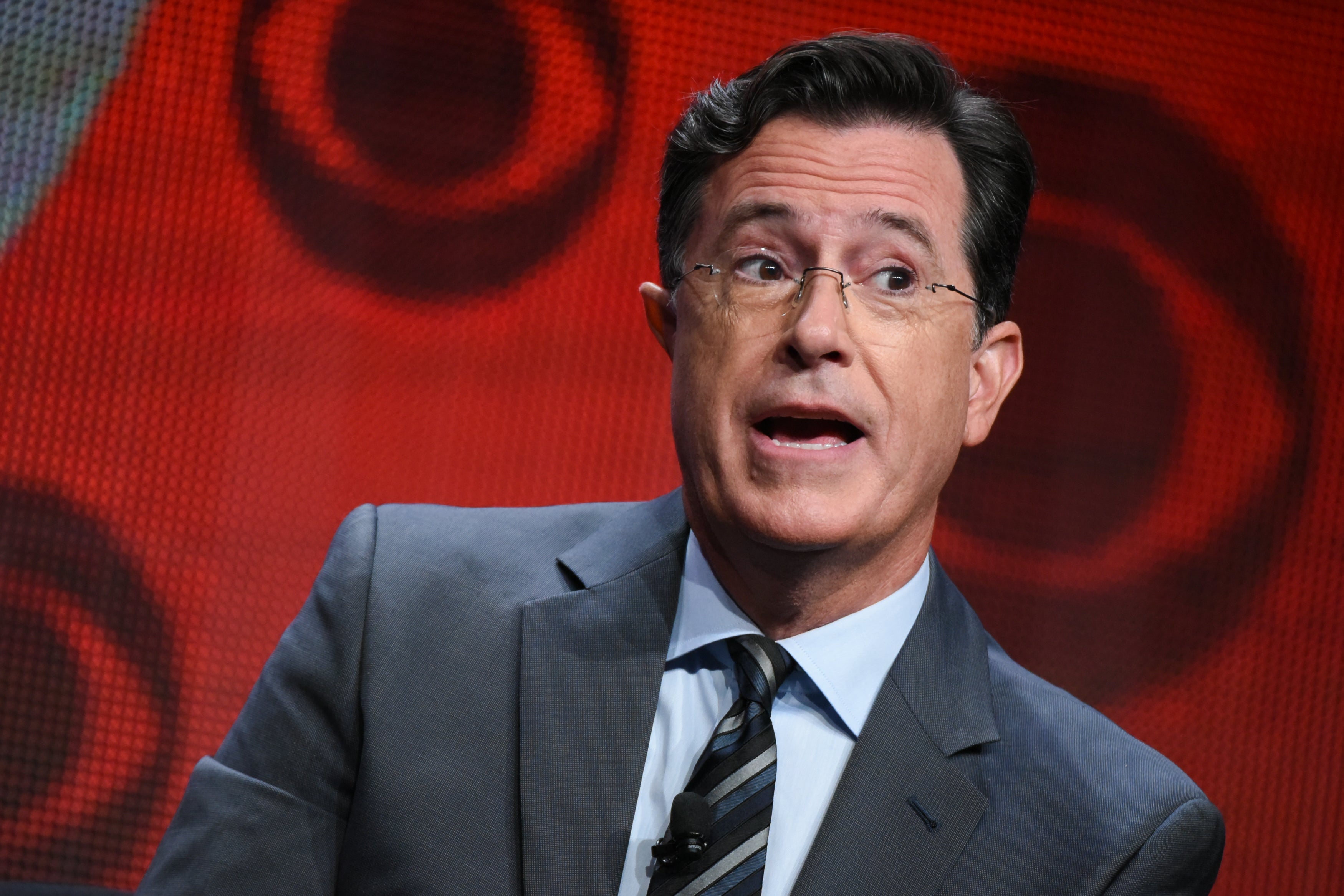 Jeb Bush, Stephen Colbert launch "Late Show" raffles
Your chances of snagging a VIP ticket to the "Late Show with Stephen Colbert" have just increased substantially.
Earlier this week, Republican presidential candidate Governor Jeb Bush sent an email blast saying he was raffling off a VIP ticket to his appearance on the first night of the "Late Show with Stephen Colbert" on Sept. 8 along with a dinner with Jets owner Woody Johnson. The catch? Entrants must donate $3 to Bush's campaign.
Colbert was surprised to hear the news, and announced a competing raffle that will benefit veterans through The Yellow Ribbon fund.
We have to admit Colbert's raffle, organized by Omaze, sounds more appealing; there's no need to choose your favorite presidential candidate yet, and the prize is way better. Colbert's raffle, which also costs $3 to enter, awards a prize of two VIP tickets, flights and a stay at a 4-star hotel. On top of that, the winner will get to submit a question to ask Bush.
"The lucky winner will get to submit one non-obscene question that I will ask Governor Bush on September 8th," said Colbert in his YouTube announcement. "For example, your question could be 'Don't you wish you'd consulted Stephen before launching your contest?'"
Ouch!
But we can't blame Colbert for being annoyed that Bush has stolen his thunder.
"No one from Jeb's campaign asked me if this was okay with me to raise money off my first show," said Colbert. "Where's my cut of that sweet 3 bucks, Governor. Huh?!"
Bush spokesperson Kristy Campbell clarified, "Yes, we did receive permission from the show. We think Stephen's piece is hilarious. It's a comedy show, folks!"
Bush himself responded in a video posted to Twitter, saying, "Hey Stephen, I'm at the Philadelphia Airport, I thought the host was Amy Schumer. I totally blew it. But since it's you, we're lowering our contest fee to $1. And I'll enter in yours with a donation to the Yellow Ribbon Fund."
The Yellow Ribbon Fund helps veterans who are recovering at Walter Reed National Military Medical Center and Fort Belvoir Community Hospital in the Washington, D.C. area.
Watch Colbert's announcement below to learn how to enter his raffle.
Thanks for reading CBS NEWS.
Create your free account or log in
for more features.