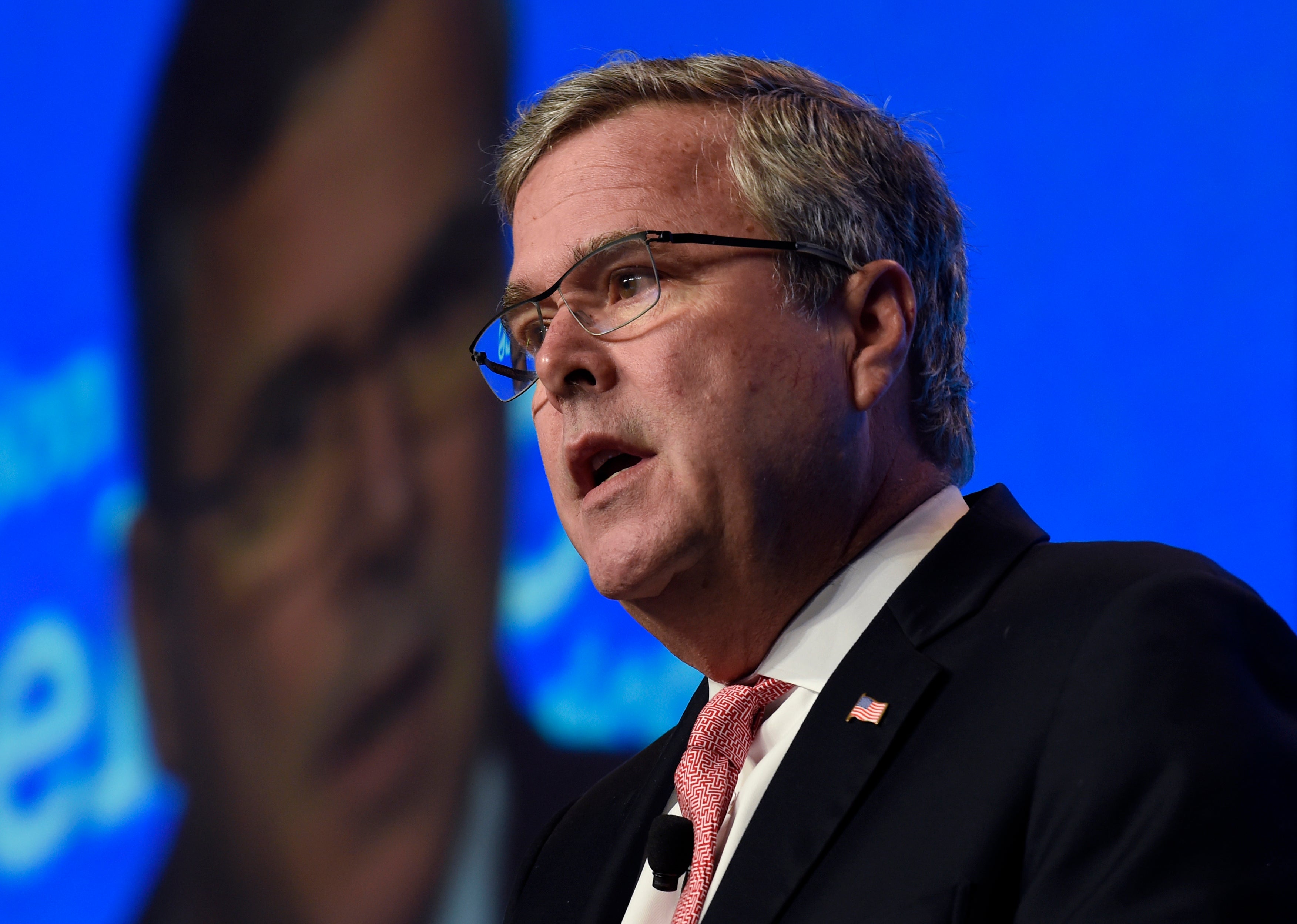 Jeb Bush defends Common Core standards
WASHINGTON -- At a Washington summit hosted by the education reform group he founded, former Florida Governor Jeb Bush stood up for the embattled Common Core standards.
"In my view, the rigor of the Common Core State Standards must be the new minimum in classrooms," Bush said. He challenged critics, saying, "For those states choosing a path other than Common Core, I say this: Aim even higher, be bolder, raise standards and ask more of our students and the system."
In the past few days and months, the majority of Republicans thought to be considering a 2016 run for the presidency have attacked the standards. Kentucky Senator Rand Paul even predicted in an interview with Breitbart that a candidate who supports Common Core "probably doesn't have much chance of winning in a Republican primary." Although Bush declined to call any of Common Core's GOP critics by name, he said the heightened politicization of the standards was "troubling."
Those looking for overt signs of a 2016 run may have been disappointed. But Bush's full-throated defense of Common Core made it clear that he does not intend to back away from his support of the standards. "Most of the time, it will require a political fight," he said. "Monopolies don't go quietly into the night."
This was his highest profile speech in recent months, and with the press box and bleachers packed with the national media, Bush energetically criticized an education system controlled by "unionized and politicized monopolies who trap good teachers, administrators and struggling students in a system nobody can escape."
Though he supports federal Common Core standards, Bush said states rather than the federal government should be trusted to reform schools. "They have the capability to make reform happen, and they are ultimately accountable," Bush said. "So if the federal government wants to play a role in reform, it should stop tying every education dollar to a rule written in Washington, D.C."
Bush also used the speech to argue for school choice--an issue that's far more popular with Republicans than Common Core, and he called for better treatment of teachers, saying, "For decades we've been treating teachers the way we used to think of assembly line workers."
After his 20-minute speech, Bush stood smiling in the crowd, lingering to shake hands and take pictures with supporters. "Thanks so much for being here," he repeated to those around him.
Bush addressed the crowd at the Marriott Wardman Hotel, where Thurgood Marshall stayed before he argued Brown v. Board of Education before the Supreme Court 61 years ago. It was a fitting backdrop for his message that "education is the great equalizer." He continued, "A math problem doesn't care whether you were born into privilege or poverty. A great piece of literature doesn't know if readers went to a fancy college."
Thanks for reading CBS NEWS.
Create your free account or log in
for more features.