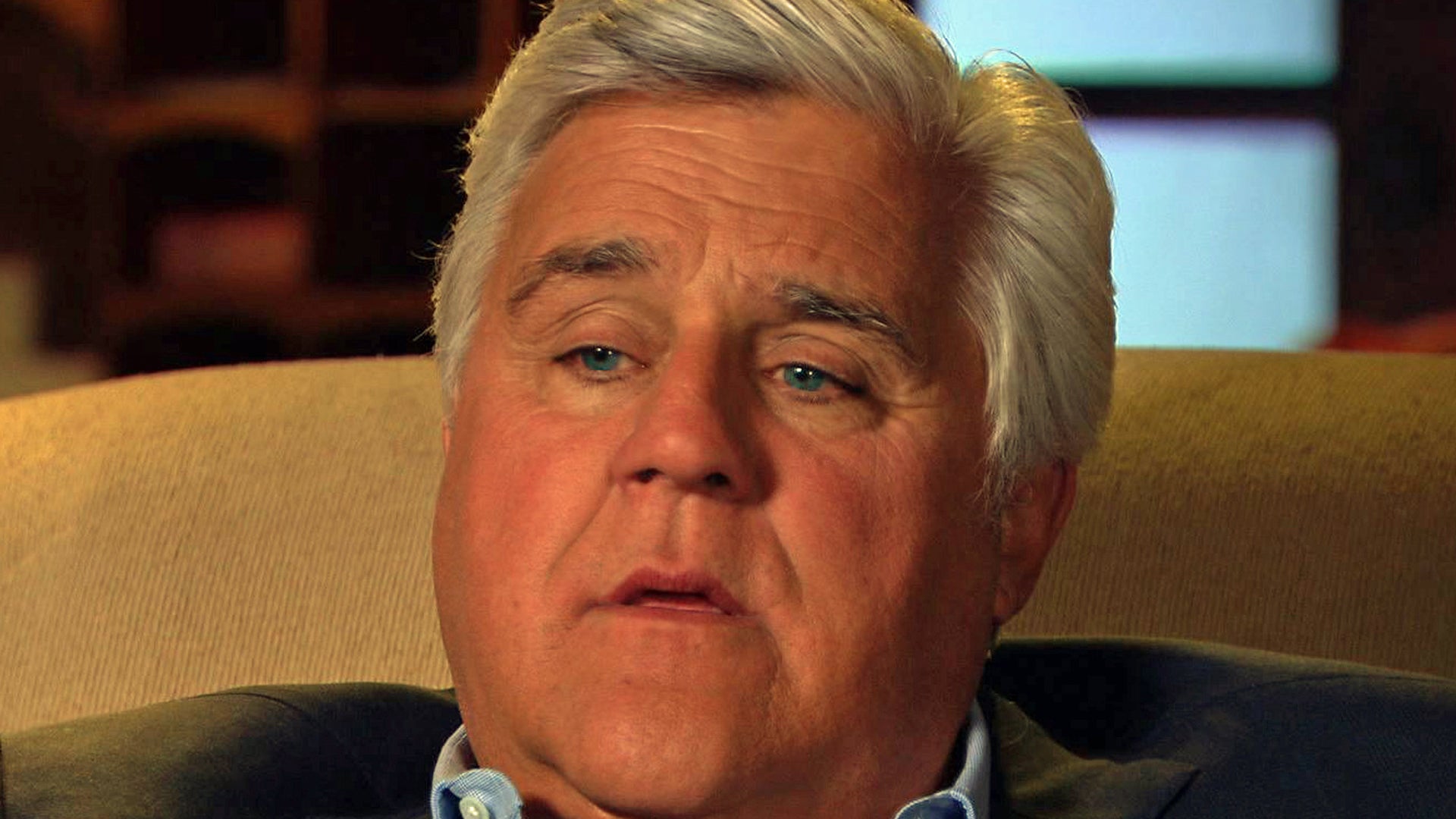 Jay Leno on losing "The Tonight Show" twice
Jay Leno tells Steve Kroft he never saw it coming. The departing Tonight Show host says NBC's now epic mistake of replacing him in 2009 with Conan O'Brien was a shocker that made him feel like a girlfriend had broken up with him. It's the first time the "Tonight Show" host has spoken in-depth about the drawn-out process that saw him fired from his two-decade, late-night perch twice, once for the failed experiment with Conan O'Brien and now for Jimmy Fallon, who will replace him next month. His interview with Kroft will be broadcast on 60 Minutes Sunday, Jan. 26 at 7 p.m. ET/PT.
"I was blindsided...[NBC executives said] 'You're out...' and I went 'okay.'" He says he never asked NBC why, but the news hurt him like a romantic breakup. "You know, you have a girl [who] says, 'I don't want to see you anymore.' Why? You know, she doesn't want to see you anymore, okay?"
He also says he was dismayed to be portrayed as the bad guy when NBC took the popular O'Brien off the Tonight Show when its ratings tanked. "I didn't quite understand that, but I never chose to answer any of those things or make fun of any other people involved," he tells Kroft. "It's not my way."
Fallon will take over The Tonight Show on Feb. 17. Leno praised him. "It's not my decision and I think I probably would have stayed if we didn't have an extremely qualified, young guy ready to jump in. [Jimmy Fallon] is probably more like a young Johnny [Carson] than almost anybody since. And he's really good. "So you go with the new guy. Makes perfect sense to me." Asked if he would have preferred to stay, Leno says, "Well, it's always nice to keep working. Sure it is...But am I extremely grateful. Yeah."
Kroft also interviews Leno's wife, Mavis, and he accompanies the late night legend to his home town of Andover, Mass., where he got his comedy start in a talent contest surrounding the launch of McDonald's Filet-O-Fish sandwich.

The interview with Kroft bookends Leno's career on The Tonight Show; he gave Kroft an interview for 60 Minutes when he took over the program from Johnny Carson in 1992.



Thanks for reading CBS NEWS.
Create your free account or log in
for more features.