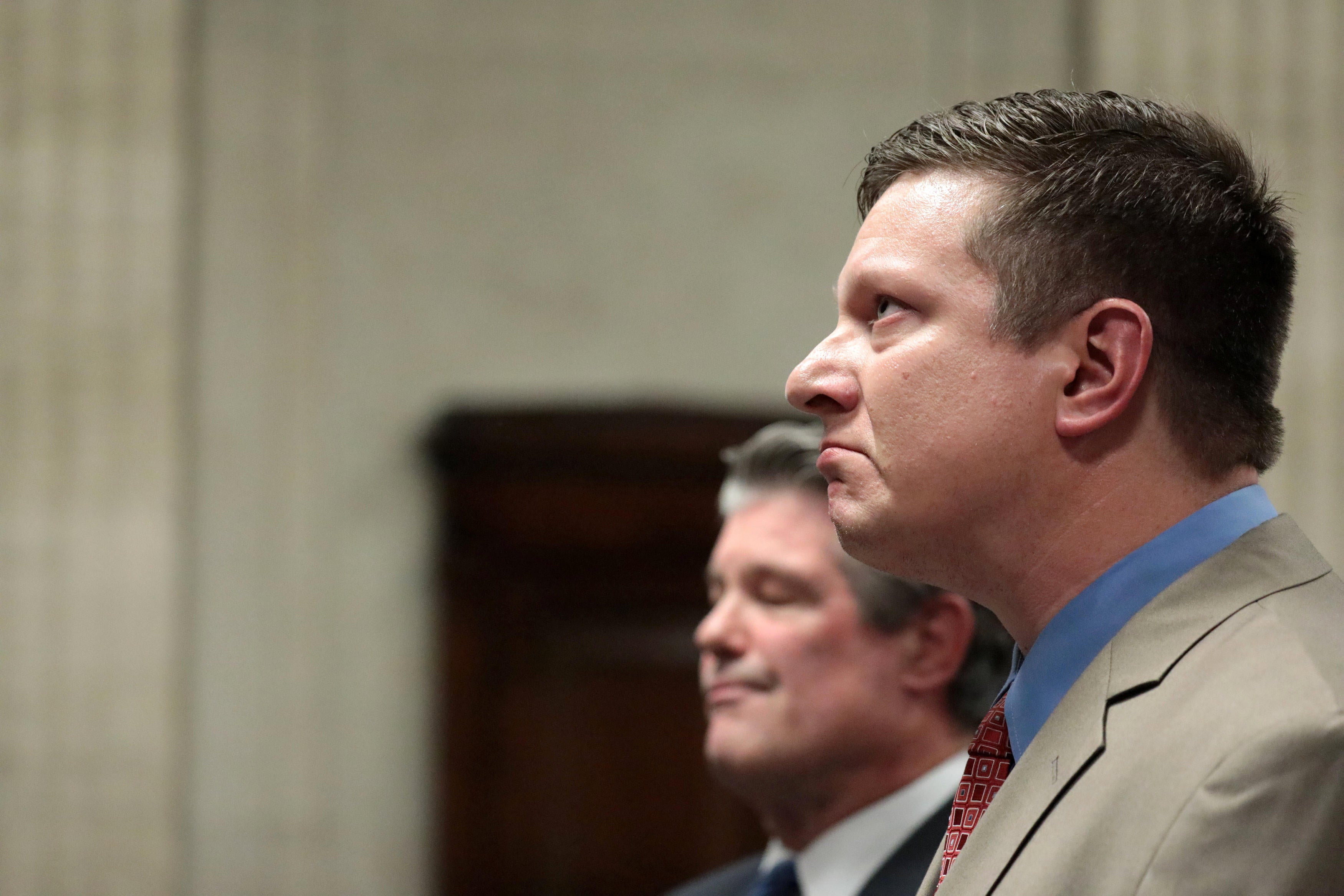 Dismissed jurors in murder trial say Chicago police officer likely guilty
Two alternate jurors who were dismissed from the murder trial of a white Chicago police officer who fatally shot a black teenager in 2014 said they likely would have voted to convict Officer Jason Van Dyke, CBS station WBBM-TV reports. The judge in the case winnowed the number of alternates from five to three when the jury began deliberations Thursday.
The dismissed alternates spoke to reporters on condition that they wouldn't be identified by name. A male juror, known as Juror 255, and a female juror, known as Juror 256, said that the number of times Van Dyke shot 17-year-old Laquan McDonald influenced their opinion of the case.
"I think shooting somebody 16 times, that's a lot," the male juror said. "That was a little excessive."
"It made a difference to me as well," the female juror said. "I don't know what else you could call that except for excessive force."
Dashboard camera video showed Van Dyke gun down McDonald, who had a knife with a 3-inch blade, while several other officers at the scene didn't fire. Van Dyke testified that McDonald advanced toward him, but the video doesn't show that.
"For me, he should have waited a little bit longer," the male juror said Thursday. "I mean, he knew the Taser was coming. That's what did it for me."
Van Dyke opened fire after a police pursuit involving McDonald. "Other officers had encountered him, Laquan McDonald, that night, and they didn't feel the need to use deadly force," the female juror said.
Both jurors said the jury, which has been sequestered, doesn't have an easy decision to make. "It's not easy for anyone," the female juror said.
"It's a tragedy what happened," she said. "There is a life that is lost that won't be here. There is another life at stake, so there's no way to make an easy decision here."
Thanks for reading CBS NEWS.
Create your free account or log in
for more features.