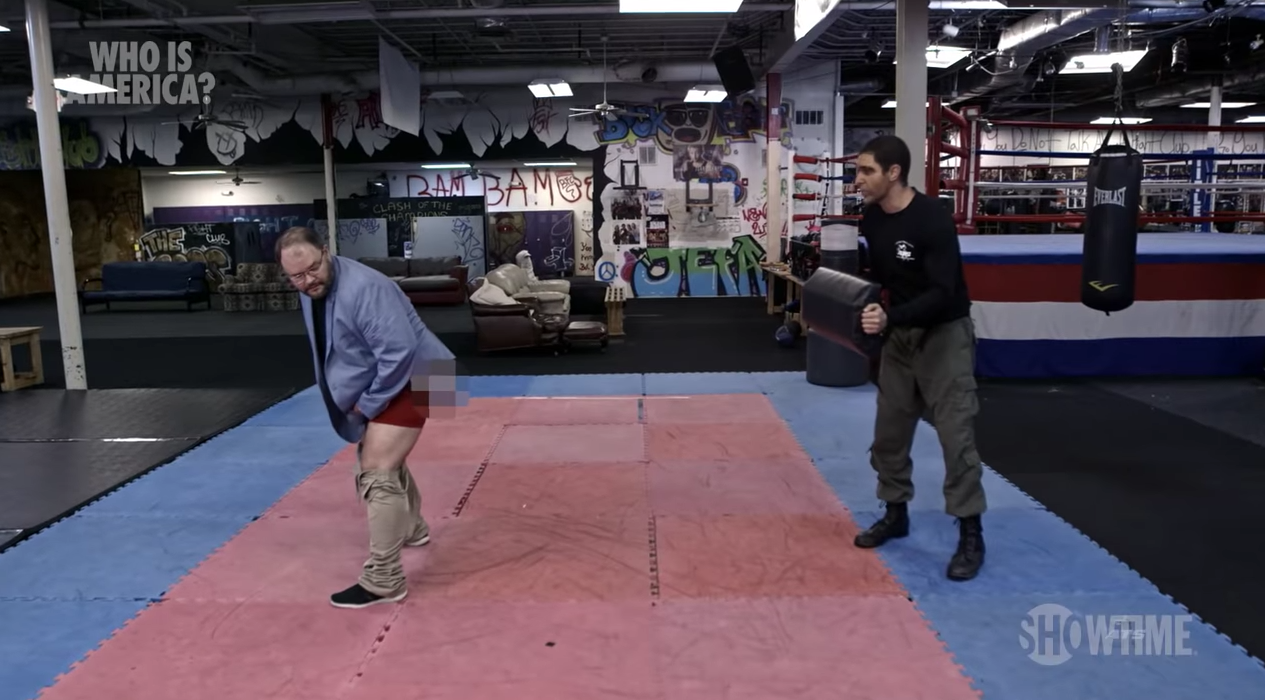 Georgia lawmaker refuses to resign after "ridiculously ugly" appearance on "Who is America?"
A Georgia state lawmaker refuses to resign over an appearance on a satirical TV show he admits was "ridiculously ugly." State representative Jason Spencer is seen yelling the N-word and exposing his rear end in the latest episode of Sacha Baron Cohen's new show, "Who is America?"
Spencer was already a controversial figure. He had previously tried to get burkas banned in public. He also threatened a black attorney opposed to Confederate monuments. After this latest incident, Spencer insists he was tricked.
Spencer says he thought an ex-Israeli military officer was teaching him self-defense while speaking to Cohen in disguise. Following prompts from Cohen, Spencer made several anti-ethnic and anti-gay remarks, pretended to take lewd photographs underneath a burka, exposed his backside and yelled the N-word.
This is the second episode of Cohen's controversial series "Who is America?" in which the British comedian known for his alter-egos uses a stable of new characters to dupe anyone from average Americans to public officials, like former Vice President Dick Cheney.
Cohen asked Cheney what his favorite war was, to which Cheney replied Desert Storm.
The show airs on Showtime, a division of CBS.
Spencer said in a statement: "Sacha Baron Cohen and his associates took advantage of my paralyzing fear that my family would be attacked... I deeply regret the language I used at his request."
Spencer may have felt embarrassed, but Georgia's Republican leaders were appalled.
Governor Nathan Deal said he was "saddened and disgusted." House Speaker David Ralston… and both Republicans running to become the next governor demanded Spencer step down.
Spencer lost his re-election bid in May. If he doesn't resign, he will serve out the remaining five months of his term. Showtime declined to comment.
Thanks for reading CBS NEWS.
Create your free account or log in
for more features.