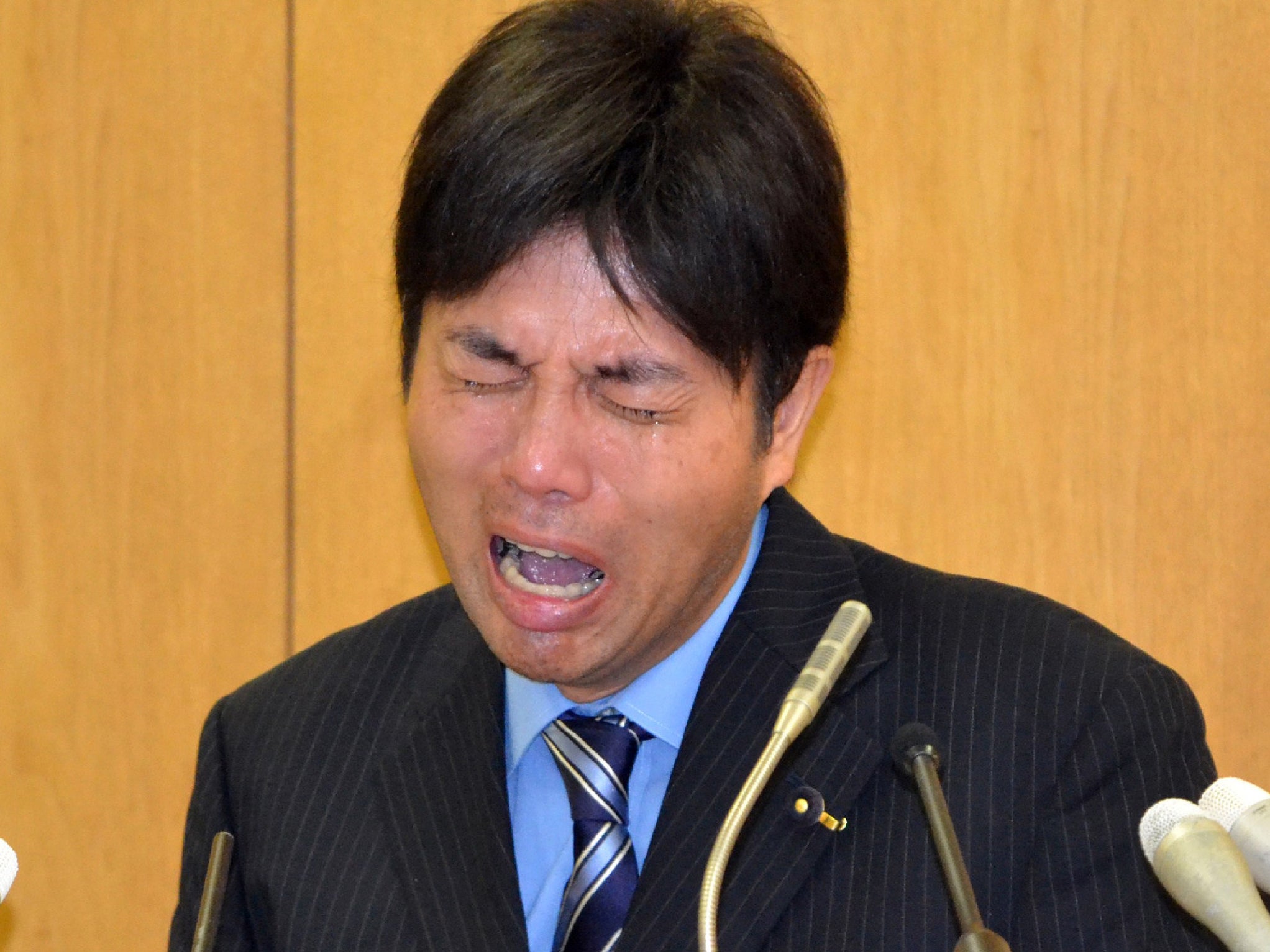 Japanese politician melts down on camera
TOKYO -- Public figures are known to get weepy every now and then, but when it comes to turning on the waterworks, Japanese local assemblyman Ryutaro Nonomura is surely in a class of his own.
The 47-year-old lawmaker from Hyogo Prefecture was asked to account for about $30,000 in travel expenses for which he neglected to submit receipts. His response left the local press corps astounded as they watched him become completely unglued during a news conference, sobbing and sob-screaming hysterically.
"I finally got elected, because I wanted to make a difference," he wailed inconsolably.
On pages of Japanese web forums and social media, his fellow citizens seemed to have little sympathy for Nonomura's distress. "His bawling is worse than my kid's," said one blogger.
"The brat thinks if he cries, they'll let him off the hook," suggested another.
"Really disgusting," a third posted. "Does he have no shame?"
Nonomura's fellow assembly members were equally unmoved. The sloppy accounting "is a serious problem," said Maki Maruo, also an independent. "He is required to explain how these trips yielded results."
The first-year independent ran up the impressive tab during an unusually peripatetic year; 195 same-day business trips by train, starting April, 2013. The assembly is moving to launch an investigation, and if Nonomura -- who also failed to keep detailed records of his destinations, routes and amounts spent -- is found to have improperly handled funds, he will be required to pay back every yen. Surely cause for tears.
Thanks for reading CBS NEWS.
Create your free account or log in
for more features.