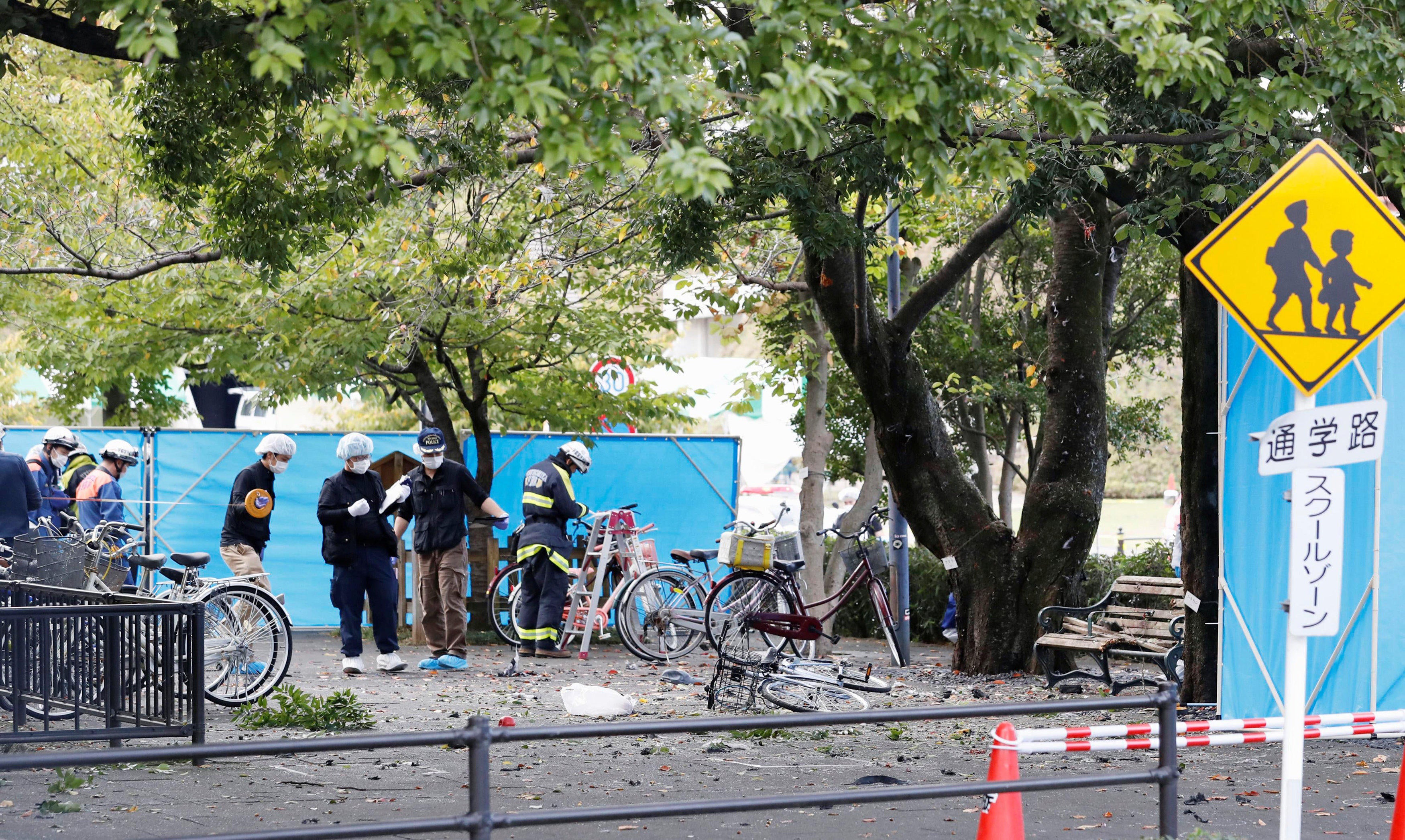 Japanese pensioner soldier blows himself up in park, injures others
TOKYO - Two apparent explosions hit the Japanese city of Utsunomiya back-to-back Sunday, killing one person and injuring three others in what police are viewing as a possible suicide.
Japanese media reports suggest that the victim, believed to be a 72-year-old former military officer, may have set his house on fire, blown up his car in a public parking lot and then blown himself up in a nearby park.
A note found in the clothing of the badly burned victim included the name of the former officer, Japanese broadcaster NHK and other media reported. The name was not disclosed. One of the cars destroyed in a fiery blaze in the parking lot belonged to the retired military man, and his house burned to the ground earlier on Sunday, the reports said.
The back-to-back loud bangs in the park and parking lot shocked bystanders, many heading to a festival at the park on a sunny autumn day. The apparent blasts occurred around 11:30 a.m. within about 200 yards of each other. The festival was canceled after the incidents.
Two men were seriously injured in the park explosion, and a 14-year-old boy had minor leg injuries. No one was hurt at the small parking lot.
Kyodo News agency said the burned body was found after police received a call saying a person was on fire following what sounded like an explosion.
Bystanders also reported hearing loud blasts from the parking lot. Flames and black smoke shot into the air and repeated bangs could be heard on video posted on the Asahi newspaper's website. Nearby cars also were damaged.
Utsunomiya, the capital of Tochigi prefecture, is a city of some 500,000 people about 60 miles north of Tokyo. It is near the popular tourist destination of Nikko.
Reuters reports that Japan still has one of the highest suicide rates in the world, with around 30,000 people a year taking their own lives.
Reuters reports: "Experts have pointed to the financial stress of surviving on small pensions for pushing some retired people to end their lives."
In 2015, an elderly man set himself on fire on a bullet train, killing at least one other person and injuring dozens.
Thanks for reading CBS NEWS.
Create your free account or log in
for more features.