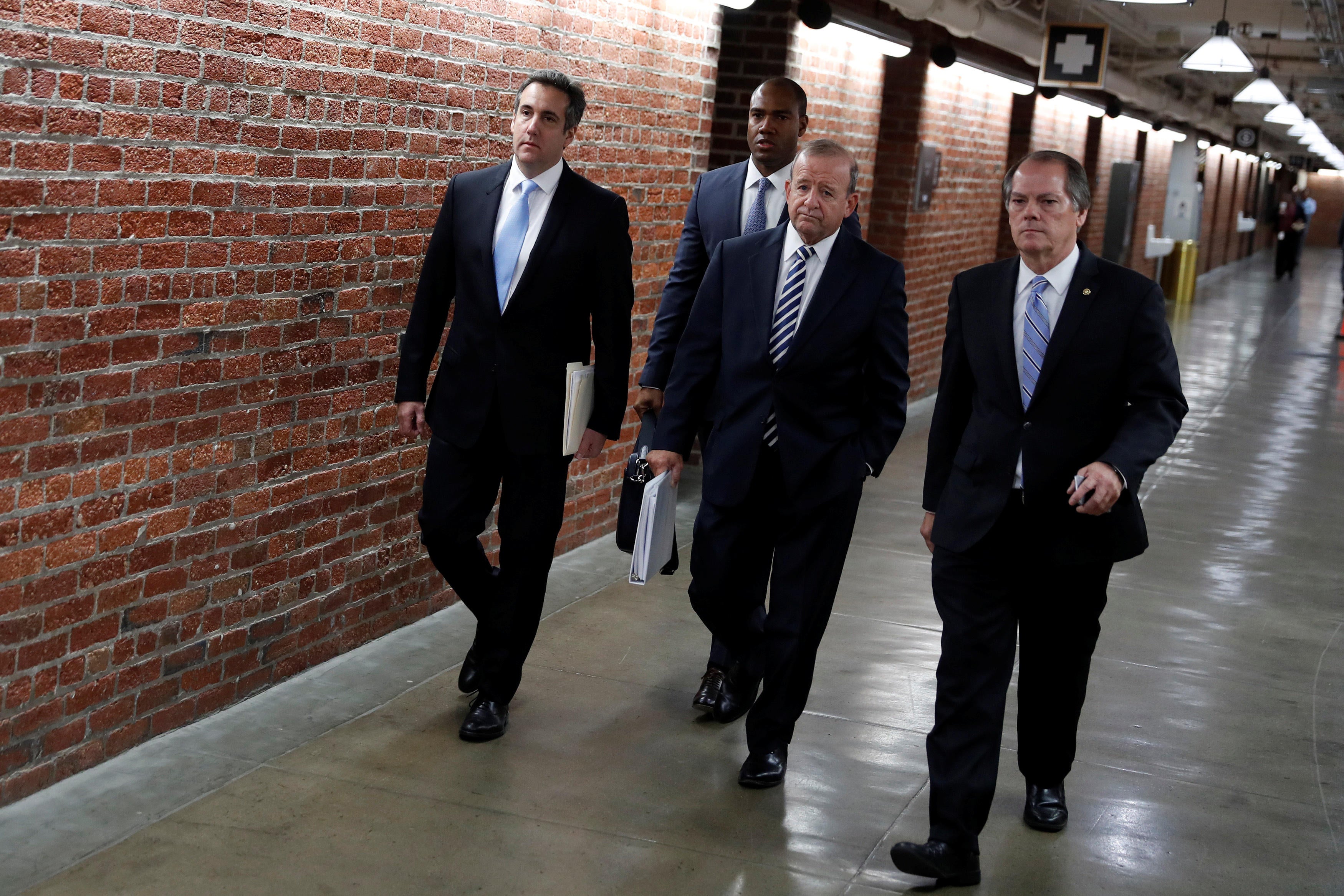 Former security chief for Senate Intelligence Committee indicted
James Wolfe, the former head of security for the Senate Intelligence Committee, has been indicted for allegedly lying to the FBI about his relationships with three reporters, the Department of Justice (DOJ) announced Thursday. Wolfe was arrested Thursday night in Maryland and is scheduled to appear in court on Friday.
The DOJ alleges Wolfe lied to FBI agents in December 2017 about his repeated contacts with three reporters, including through his use of encrypted messaging applications. The DOJ also accuses Wolfe of making false statements to the FBI about providing two reporters with non-public information about committee matters.
According to the Justice Department, Wolfe was in regular contact with multiple journalists, including meeting them at restaurants, in bars and in a Senate office building.
Wolfe was a longtime intelligence panel staffer and served as director of security for the committee, a position that gave him access to classified information. It wasn't immediately clear if he had a lawyer.
On Thursday, The New York Times reported one its journalists, Ali Watkins, had her phone and email records seized by the federal government as part of an investigation into leaks. According to the Times, the FBI asked Watkins about a previous three-year relationship with Wolfe, but she did not answer their questions.
The prosecution comes amid a Trump administration crackdown on leaks of classified information. President Trump and Attorney General Jeff Sessions have decried such disclosures, and announced a sharp increase in leak investigations.
The Senate Intelligence Committee is one of the congressional panels investigating potential ties between Russia and the Trump campaign.
In a statement, the Senate Intelligence Committee chairman Richard Burr, R-North Carolina, said the panel is "troubled" by the charges. The statement said the panel is taking the matter "extremely seriously."
"We were made aware of the investigation late last year, and have fully cooperated with the Federal Bureau of Investigation and the Department of Justice since then," Burr's statement said. "Working through Senate Legal Counsel, and as noted in a Senate Resolution, the Committee has made certain official records available to the Justice Department. This news is disappointing, as the former staffer in question served on the Committee for more than three decades, and in the Armed Forces with distinction. However, we trust the justice system to act appropriately and ensure due process as this case unfolds. This will in no way interfere with our ongoing investigation, and the Committee remains committed to carrying out our important work on behalf of the American people."
Thanks for reading CBS NEWS.
Create your free account or log in
for more features.