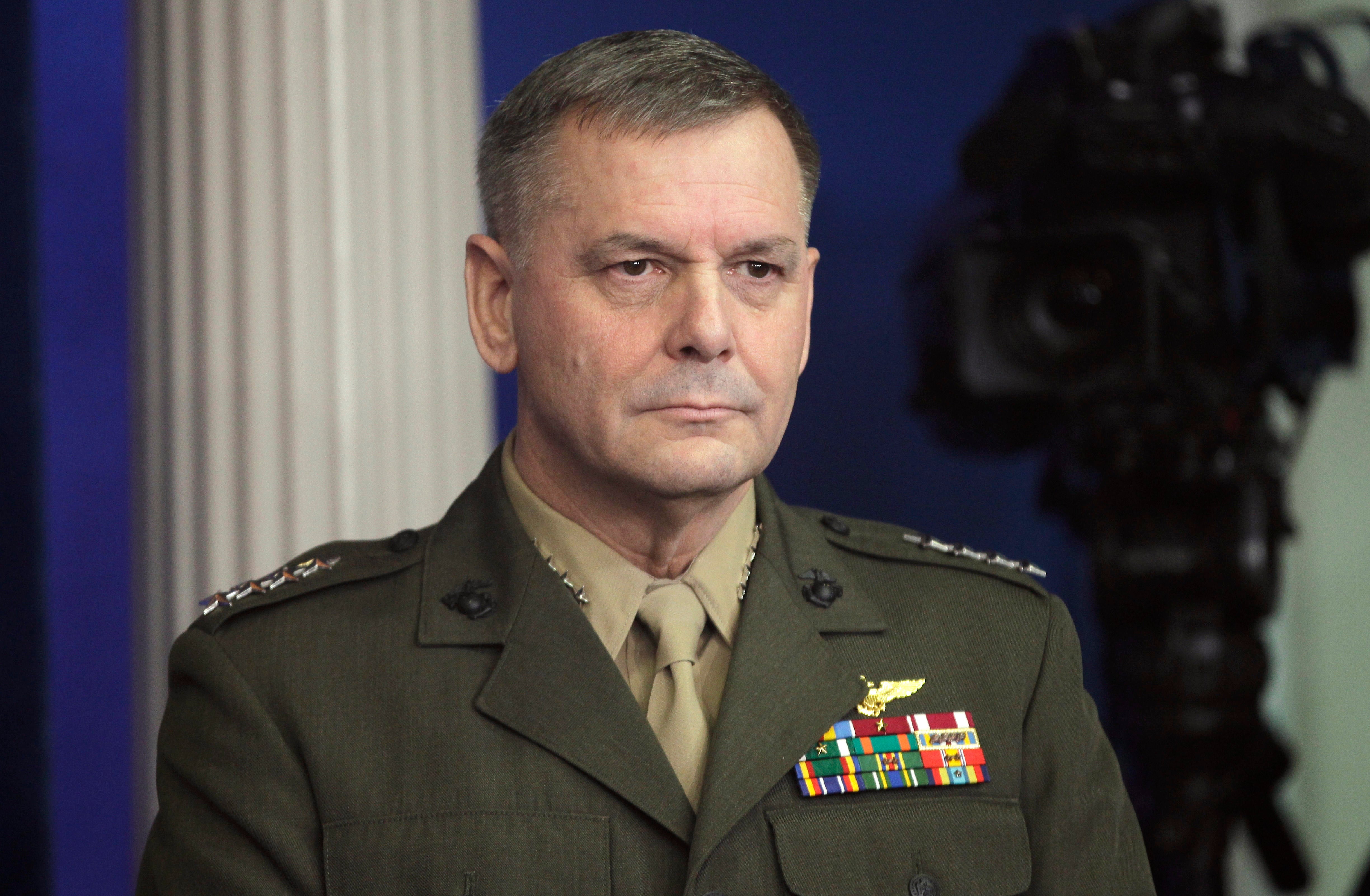 Obama pardons retired Gen. James Cartwright for lying during leak probe
WASHINGTON, D.C. -- President Obama shortened sentences for 209 inmates Tuesday, and pardoned 64 people, including retired Gen. James Cartwright, who was charged with making false statements during a probe into disclosure of classified information.
Cartwright, the former vice chairman of the Joint Chiefs of Staff, received a pardon, the White House said. He pleaded guilty in October to making false statements during an investigation into a leak of classified information about a covert cyberattack on Iran's nuclear facilities.
Prosecutors said Cartwright falsely told investigators that he did not provide information contained in a news article and in a book by New York Times journalist David Sanger, and said he also misled prosecutors about classified information shared with another journalist, Daniel Klaidman.
The Justice Department sought a sentence of two years, saying employees of the U.S. government are entrusted each day with sensitive classified information.

"They must understand that disclosing such information to persons not authorized to receive it has severe consequences," prosecutors wrote in a sentencing memorandum filed this month.
Commutations reduce sentences being served but don't erase convictions. Pardons generally restore civil rights, such as voting, often after a sentence has been served.
Chelsea Manning was among those who had their sentences commuted.
Manning, a former Army intelligence analyst, has been serving a 35-year sentence for leaking classified government and military documents to the anti-secrecy website WikiLeaks. She asked Obama last November to commute her sentence to time served.
Manning has spent more than six years behind bars. She was convicted in military court in 2013 of six violations of the Espionage Act and 14 other offenses for leaking more than 700,000 documents and some battlefield video to WikiLeaks.
She was known as Bradley Manning at the time of her 2010 arrest and is being held at the military prison at Fort Leavenworth, Kansas. Manning was an intelligence analyst in Iraq and has acknowledged leaking the documents, but has said it was done to raise public awareness about the effects of war on civilians.
She attempted suicide twice last year, according to her lawyers, citing her treatment at Leavenworth.
Chase Strangio, an American Civil Liberties Union attorney representing Manning, said the president's action "quite literally save Chelsea's life."
"We are all better off knowing that Chelsea Manning will walk out of prison a free woman, dedicated to making the world a better place and fighting for justice for so many," Stangio said in a statement.
Most of the other people receiving commutations were serving sentences for nonviolent drug offenses.
Thanks for reading CBS NEWS.
Create your free account or log in
for more features.