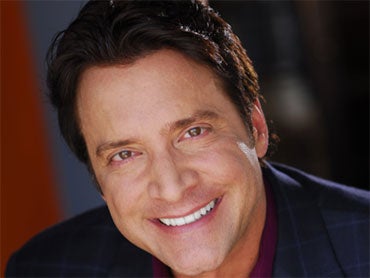 James Arthur Ray, leader of deadly Ariz. sweat-lodge ceremony, released from prison
Updated 2:45 EST

(CBS/AP) SEDONA, Ariz. - James Arthur Ray, a self-help author who led a deadly sweat-lodge ceremony in Arizona, was released from prison Friday.
Ray was convicted of negligent homicide after three people died in the ceremony hosted near Sedona, Ariz. in 2009. He could have faced up to nine years in prison, but was instead sentenced to two years in late 2012.
Ray said during his sentencing hearing that he would have stopped the ceremony had he known people were dying or in distress. According to the station, he took full responsibility for the pain and anguish he said he caused the families of Kirby Brown, 38, James Shore, 40, and Liz Neuman, 49, who died as a result of the ceremony.
The two-hour sauna-like ceremony, which was reportedly meant to provide spiritual cleansing, was responsible for hospitalizing eighteen people.
"You can't put a timeframe on justice and you can't reverse things that have happened," Tom McFeeley, whose cousin, Kirby Brown, passed away in the sweat-lodge told KPHO. "She's in my thoughts everyday and I think living like her is a way to honor her."
While McFeeley said he doesn't feel the 600 days Ray spent behind bars is enough, he hopes that something good comes out of this tragedy.
"James Ray is the least of our concerns at this point and we hope people have the right attitude and the right information to move forward and improve their lives," McFeeley said.
Ray became a self-help superstar prior to his arrest by using his charismatic personality and convincing people his words would lead them to spiritual and financial wealth. He used free talks to recruit people to expensive seminars like the Sedona retreat that led to the sweat lodge tragedy. Participants paid up to $10,000 for the five-day program intended to push people beyond their physical and emotional limits.
Ray's popularity soared after appearing in the 2006 Rhonda Byrne documentary "The Secret," and Ray promoted it on "The Oprah Winfrey Show" and "Larry King Live."
But his multimillion-dollar self-help empire was thrown into turmoil with the sweat lodge deaths.
"I think you'll see him either relaunch his personal brand or he'll work behind the scenes to mentor or coach other people," McFeeley said of Ray upon his release.
Complete Coverage of James Arthur Ray on Crimesider
Thanks for reading CBS NEWS.
Create your free account or log in
for more features.