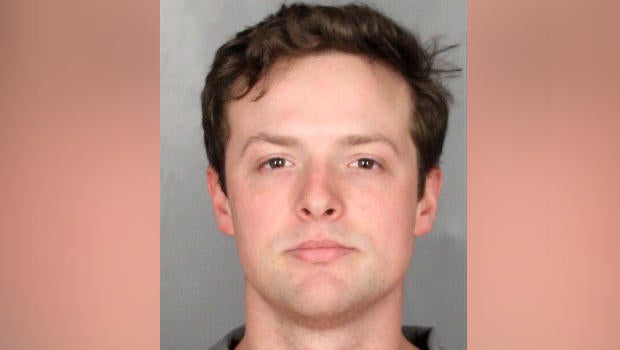 Former Baylor frat president indicted for sexual assault will serve no jail time
A former Baylor University frat president who was indicted for allegedly sexually assaulting a fellow student will not serve jail time or register as a sex offender under a plea deal accepted by a Texas court on Monday, CBS affiliate KWTX-TV reports.
A judge in Waco, Texas, accepted the deal and sentenced Jacob Walter Anderson, 24, to three years of deferred probation. Anderson must also pay a $400 fine and seek counseling. His criminal record will be expunged if and when he completes probation.
In a tearful statement to the court, Anderson's accuser said she was devastated by the decision to "let my rapist go free."
"Jacob Walter Anderson, it must be horrible to be you," she said, according to KWTX. In her victim impact statement, she also said Anderson had "stolen" her virginity. "I had saved myself for my wedding night and Jacob Anderson stole that from me."
Anderson initially faced years in prison and having to register for life as a sex offender when he was indicted in 2016 on four sexual assault counts. Under the deal with prosecutors, he pleaded no contest to one charge of unlawful restraint, a third-degree felony punishable by up to 10 years in prison.
Anderson had agreed to the plea deal in October, but 19th District Court Judge Ralph Strother had final say on accepting it after a pre-sentence investigation. If the judge turned down the deal, the case could have gone to trial.
Attorneys for the woman and Anderson did not immediately return messages from CBS News.
The accuser said Anderson, who was president of Baylor's Phi Delta Theta chapter, had raped her, choked her and left her unconscious at an off-campus party in February 2015. She was 19 at the time.
The woman initially said she was drugged at the party, but the McLennan County District Attorney's Office said it couldn't find evidence supporting her claim.
In a statement to CBS News, Assistant District Attorney Hilary LaBorde defended Anderson's sentence and said the public didn't know all the facts that led to it.
"Conflicting evidence and statements exist in this case making the original allegation difficult to prove beyond a reasonable doubt," LaBorde said.
"Given the claims made publicly, I understand why people are upset," she added. "However, all of the facts must be considered and there are many facts that the public does not have. In approving this agreement, Judge Strother had access to all the statements that have ever been made by all people involved and agreed that the plea agreement offered was appropriate in this case."
Thanks for reading CBS NEWS.
Create your free account or log in
for more features.