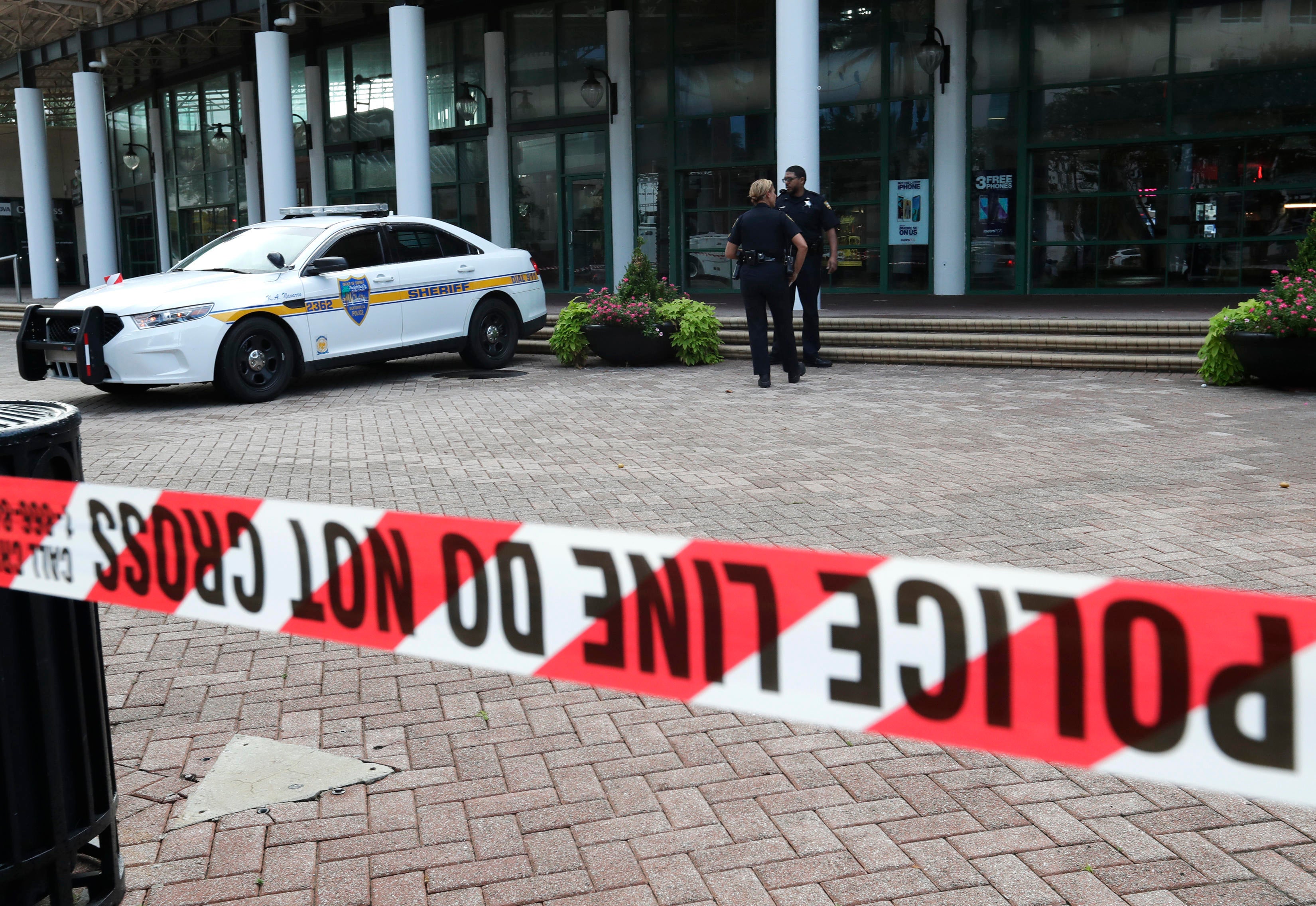 Jacksonville gunman legally purchased firearms used in shooting
The 24-year-old gunman who police say opened fire at a video game tournament in Jacksonville, Florida, on Sunday legally purchased two firearms in the weeks leading up to the attack that left two dead and nine others wounded.
David Katz, of Baltimore, Maryland, recently purchased a 9 mm pistol and .45-caliber handgun, along with extra ammunition, but only used one weapon in the attack, Jacksonville Sheriff Mike Williams said in a news conference Monday. He said one of the weapons had an aftermarket laser-sight attached.
Katz entered the pizzeria hosting the event, passed patrons and focused his attention on the gamers, Williams said. He had prior relationships with the other gamers, Williams added, because the group travels as a circuit. He said there was no indication that Katz had planned the shooting prior to Sunday.
A livestream broadcasting the "Madden NFL 19" tournament shows what appears to be a red dot flash across one of the victim's chests seconds before the first shots ring out. The victims were later identified by local media as 24-year-old Taylor Robertson, of Ballard, West Virginia, and 21-year-old Eli Clayton of Woodland Hills, California.
Nine others were wounded by gunfire and two others were injured as they fled the shooting, police said. Players were competing for a chance to play in this year's Madden Classic in Las Vegas.
Thanks for reading CBS NEWS.
Create your free account or log in
for more features.