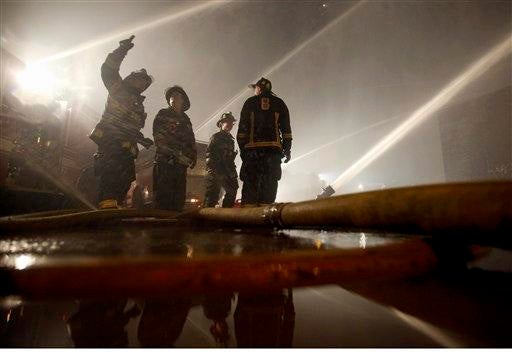 Jackson Closes Neverland House
Michael Jackson has closed the house on his Neverland Ranch and laid off some of the employees there but has not completely shuttered the sprawling estate, the pop star's spokeswoman said.
"It is public knowledge that Mr. Jackson currently resides in the Middle Eastern country of Bahrain. He therefore decided to close his house and reduce his work force. This is a common practice when a residence is vacant for an extended period of time," Jackson spokeswoman Raymone K. Bain said late Thursday night in a statement.
The action came a day after state labor officials announced that Jackson had agreed to pay his Neverland Ranch employees hundreds of thousands of dollars in back wages, avoiding a lawsuit by the California Department of Industrial Relations.
Employees who received their back pay Thursday were told they were being laid off because Jackson had shut down the ranch, the syndicated television news magazine "Entertainment Tonight" reported on its Web site Thursday night.
But Bain indicated the ranch was still operating, at least on a limited basis.
"Reports indicating that Neverland has been closed or 'shut down' for good are inaccurate," she said in her statement. A call to the ranch's manager, Joe Marcus, was not immediately returned.
Bain's statement, which did not indicate what plans Jackson has for the estate's future, concluded: "There will be no further comments regarding this matter."
California labor officials issued a stop-work order for the ranch last week after learning that workers compensation insurance for the 2,600 acre estate's employees had been allowed to lapse.
The order concerned animal rights activists because it included keepers of Jackson's menagerie, which at times has included elephants and a giraffe.
However, employees were permitted to keep working if they were placed on the payroll of a third party that had workers compensation coverage, officials said, adding that was the case with the animals' caretakers.
"Security is being handled by members of the Jackson family and a local veterinarian has put the animal caregivers on his payroll," the state Department of Industrial Relations said in a statement issued earlier this week.
On the back pay issue, authorities told Jackson's representatives last week they had received complaints from at least 30 workers who had not been paid since Dec. 19 and were owed $306,000 in back wages. Jackson also was told he would have to pay about $100,000 in penalties.

Thanks for reading CBS NEWS.
Create your free account or log in
for more features.