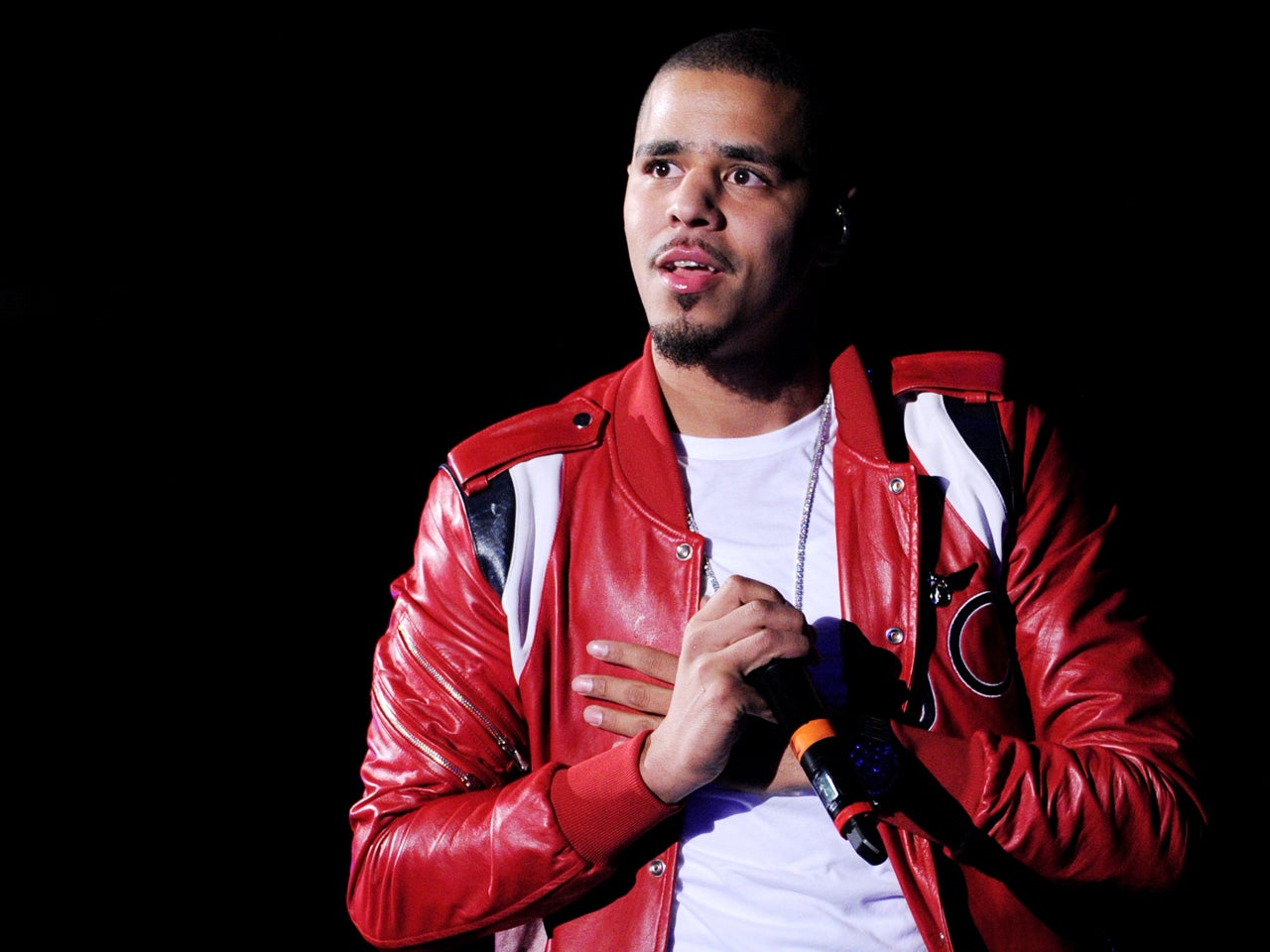 J. Cole: I want Bruce Springsteen's career
J. Cole wasn't necessarily a gamer in college, but the New York-based hip-hop star did play some video games on his Xbox during his time at St. John's University, where he majored in communications.
"I have a little bit of that gamer spirit in me. I just don't have the time to be a gamer. But in another life I would be one," J. Cole told CBSNews.com.
During his down time in college, J. Cole said he played a few sports games and also got into "Tom Clancy's Splinter Cell" gaming series, which he says was the reason he ended up getting Xbox in the first place.
Now years later, J. Cole has teamed with Ubisoft, the company behind the newly-released "Splinter Cell: Blacklist" game -- the sixth in the series -- by contributing his song "Miss America" to the game's trailer. There's a "real rebellious spirit" in the song, said the North Carolina native; he said the track's statement translates to the latest edition of the game "attitude-wise" and "emotionally."
"It's [the song] a statement for not settling with the status-quo, whether it's rap music and what's currently going on...when I put it out, it didn't sound like anything that was out. It was very left of what was at radio...In the second verse, I'm like, 'I'm not gonna stand for what life is offering me as a young black male. That's the perspective of that verse. It's like, 'I'm actually not going to sell drugs even though that's what's offered to me and that's the environment I've been somehow placed in."
The track originally served as the promotional single to J. Cole's sophomore album, "Born Sinner," which shot to No. 1 on the Billboard album chart this summer and includes the singles "Power Trip," featuring Miguel, and "Crooked Smile" with TLC. The set followed the rapper's chart-topping debut, "Cole World: The Sideline Story," which came on the heels of a couple of mixtape releases that helped put J. Cole in the spotlight.
Following the success of his 2011 debut, J. Cole, 28, didn't necessarily feel pressure to top it, but he did believe it was a very important album. "I think it was gonna define whether this career was going to continue rising or whether it was going to peak out," reflected J. Cole. "It kind of did the trick and I'm grateful. I'm blessed right now. I feel good."
The songs on the new release came from "real life" he says, noting although it's the "cliche" thing for rapper to say, in this case, it's true. "It really is however I'm feeling at the moment, whatever's on my mind. It just flows out."
J. Cole, born Jermaine Lamarr Cole, was the first artist signed to Jay Z's Roc Nation label -- and the guys are still tight to this today.
When asked about the best advice Jay Z ever gave, J. Cole had a difficult time picking just one nugget. "There's no one piece of advice," he said. "One sit-down with him will give you 30 pieces of advice. So I just take it all and soak it all in."
And J. Cole says he's just getting started. Acting could be in his future, but in the mean time, he hopes to keep the momentum going.
J. Cole, who was nominated for a best new artist Grammy in 2012, said he tries not to "buy in to the hype," adding, "I feel like I got a lot left. Being critically-acclaimed in 2013 is cool but what about 2020?"
He said, "I don't want to be making a documentary 20 years from now talking about this as if it was the end. I want to still be present and still be making music. I want to be like Bruce Springsteen or something, making songs that are relevant."
For more on J. Cole, check out our sit-down interview with him above.
Thanks for reading CBS NEWS.
Create your free account or log in
for more features.