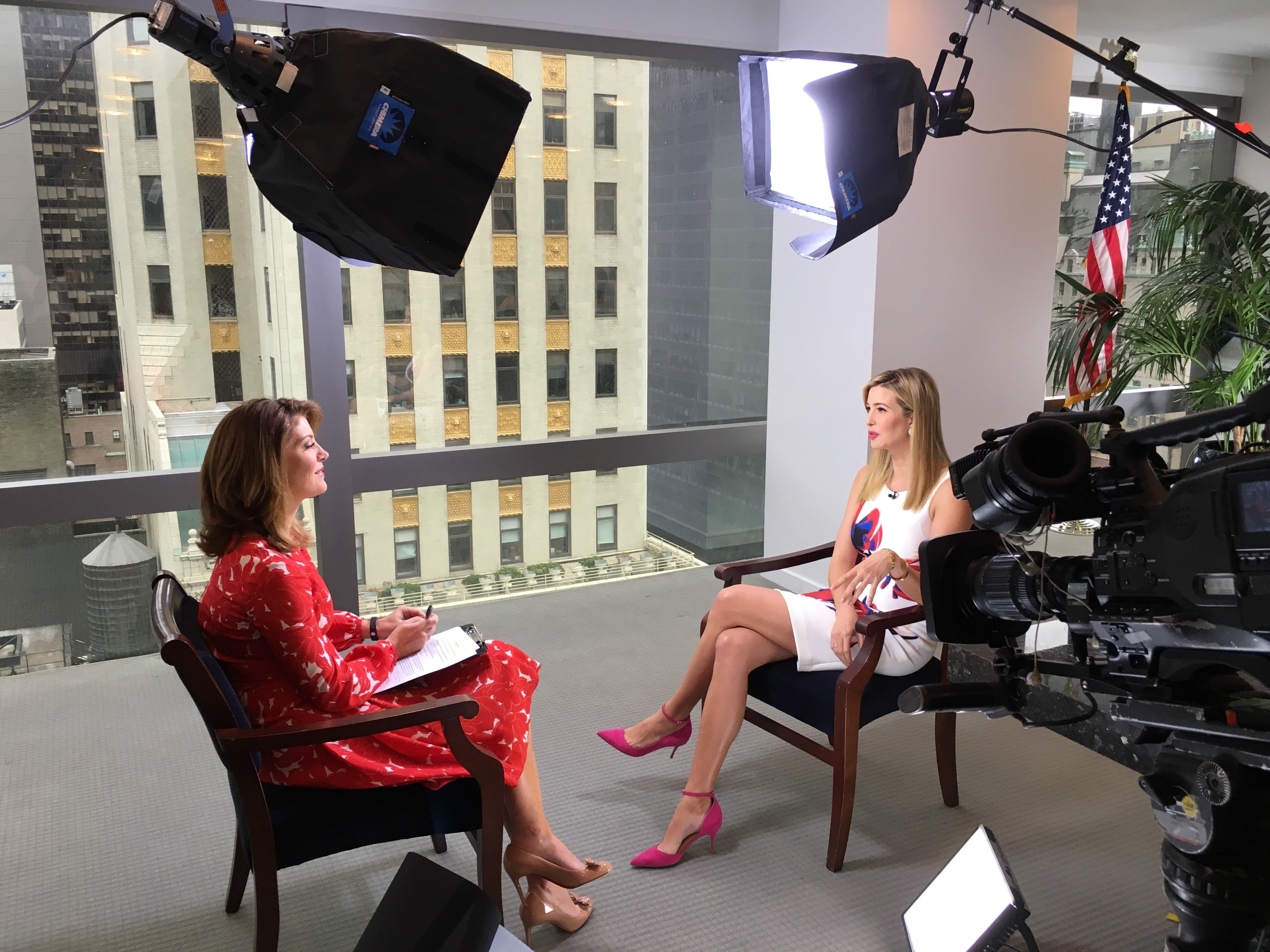 Ivanka Trump is "bothered" by NYT story about her father's treatment of women
Watch "CBS This Morning" and CBSN Wednesday to hear Ivanka Trump's response to the specific allegations in the New York Times story
Ivanka Trump said she is "bothered" by a New York Times story about her father, presumptive GOP nominee Donald Trump, and his treatment of women.
"I found it to be pretty disturbing, based on the facts as I know them," she told CBS' Norah O'Donnell. "And obviously, I very much know them, both in the capacity as a daughter and -- in the capacity as an executive who's worked alongside of him at this company for over a decade."
The New York Times published a story over the weekend that included accounts from multiple women about what it said were Trump's "unwelcome romantic advances, unending commentary on the female form, a shrewd reliance on ambitious women, and unsettling workplace conduct."
Ivanka Trump suggested the Times distorted facts about her father in order to fit its "strong thesis" about him, and said there has been "backlash" against the story since it published.
"It's been largely discredited since....Most of the time, when stories are inaccurate, they're not discredited, and I will be frustrated by that. But in this case, I think they went so far. They had -- they had such a strong thesis and created facts to reinforce it....And, you know, I think that narrative is -- has been playing out now."
The full interview will air Wednesday morning on "CBS This Morning."
Thanks for reading CBS NEWS.
Create your free account or log in
for more features.