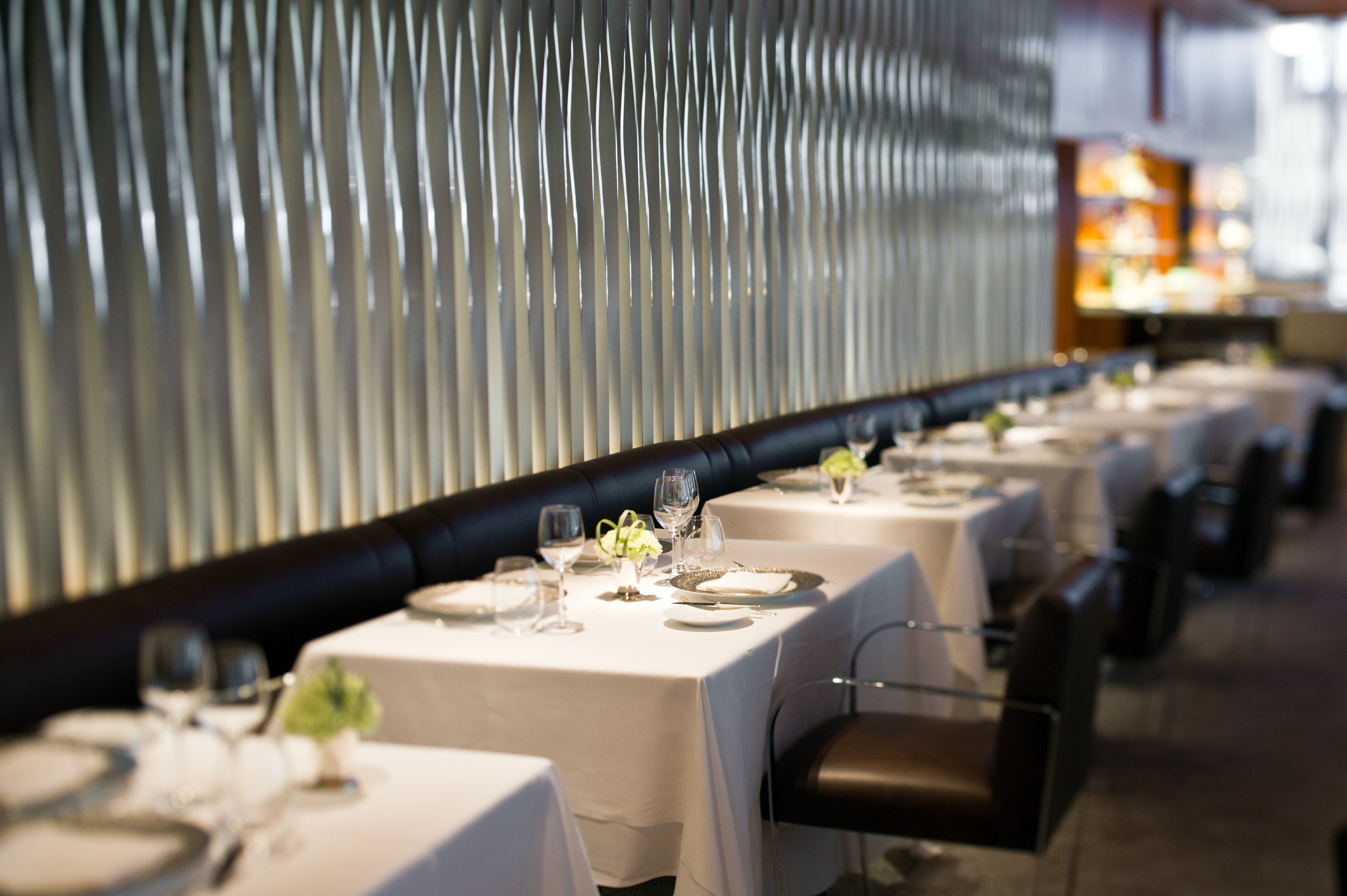 What's the best restaurant in the country? Survey says ...
If you live in New York City, you probably won't be too surprised to learn that the majority of the best restaurants in the country are at your doorstep, at least according to national food website The Daily Meal, which on Wednesday released its "101 Best Restaurants in America of 2014" list.
The Big Apple claimed 27 spots in the list including the coveted No. 1; a 28th restaurant - Blue Hill at Stone Barns - is located out of the city, in Pocantico Hills, N.Y.
"We are very happy, and for sure we are going to celebrate," said Eric Ripert, chef and co-owner of the 2014 Best Restaurant winner, Le Bernardin, in an interview with CBS News.
"We always celebrate in style with the right bottle of champagne and the team – the Bernardin family," said Ripert, who has been the chef at Le Bernardin since 1991.
A panel of over 100 judges (comprised of restaurant critics, food and lifestyle writers from across the country) examined past years' winners and offered nominations for new restaurants to be considered. In total, 440 restaurants were looked at.

The voting was based on cuisine, region, and a number of specific factors, including the level of "buzz" and formality of food and atmosphere.

And the prize?

"You get to be considered the best restaurant in America," said Arthur Bovino, executive editor of The Daily Meal, from his office in New York.

In terms of states, California came in second with 24 restaurants, spread between L.A. (10), San Francisco (9) and other regions (including Yountville in Napa County, Berkeley, St. Helena, and Los Gatos).

The top five are split between the East and West Coasts.


"It's interesting – of the top three [best restaurants] – at least three out of the past four years they've been fighting each other for the top spot. There's more potential for the top 10 being cracked then the top five," said Bovino.

The Top 20 Best Restaurants in America for 2014

1. Le Bernardin, New York

2. Eleven Madison Park, New York

3. The French Laundry, Yountville, Calif.

4. Per Se, New York

5. Chez Panisse, Berkeley, Calif.

6. Alinea, Chicago, Ill.

7. Daniel, New York

8. Animal, Los Angeles

9. Momofuku Ssäm Bar, New York

10. Blue Hill at Stone Barns, Pocantico Hills, N.Y.

11. Commander's Palace, New Orleans, La.

12. Husk, Charleston, S.C.

13. Blackbird, Chicago, Ill.

14. Le Pigeon, Portland, Ore.

15. Galatoire's, New Orleans, La.

16. Gramercy Tavern, New York

17. Jean Georges, New York

18. State Bird Provisions, San Francisco

19. Bazaar, Los Angeles

20. Girl & the Goat, Chicago, Ill.

A majority of the restaurants have previously appeared on the list, which exists since 2011, however there are 15 newcomers.

Some of the most notable of the new additions include Zuni, which has been a perennial California favorite; Manresa, which readers have wanted to make the list for years; and Sushi Nakazawa, which has been open for only a half a year.

"It's interesting to see Sushi Nakazawa – it's only been open for six months – the criteria was a restaurant had to be open six months," said Bovino.

But Bovino was not surprised by the popularity of Japanese cuisine.

"Most chefs are in the opinion that Japan [wins] at least in terms of captivating the imagination and flavors," said Bovino

Bovino said that although the majority of the top restaurants have major French influences, French cuisine "is almost like a dying breed."

However, Ripert disagreed.

"Try to get a table here at 8 p.m. on any night," he laughed.
Thanks for reading CBS NEWS.
Create your free account or log in
for more features.