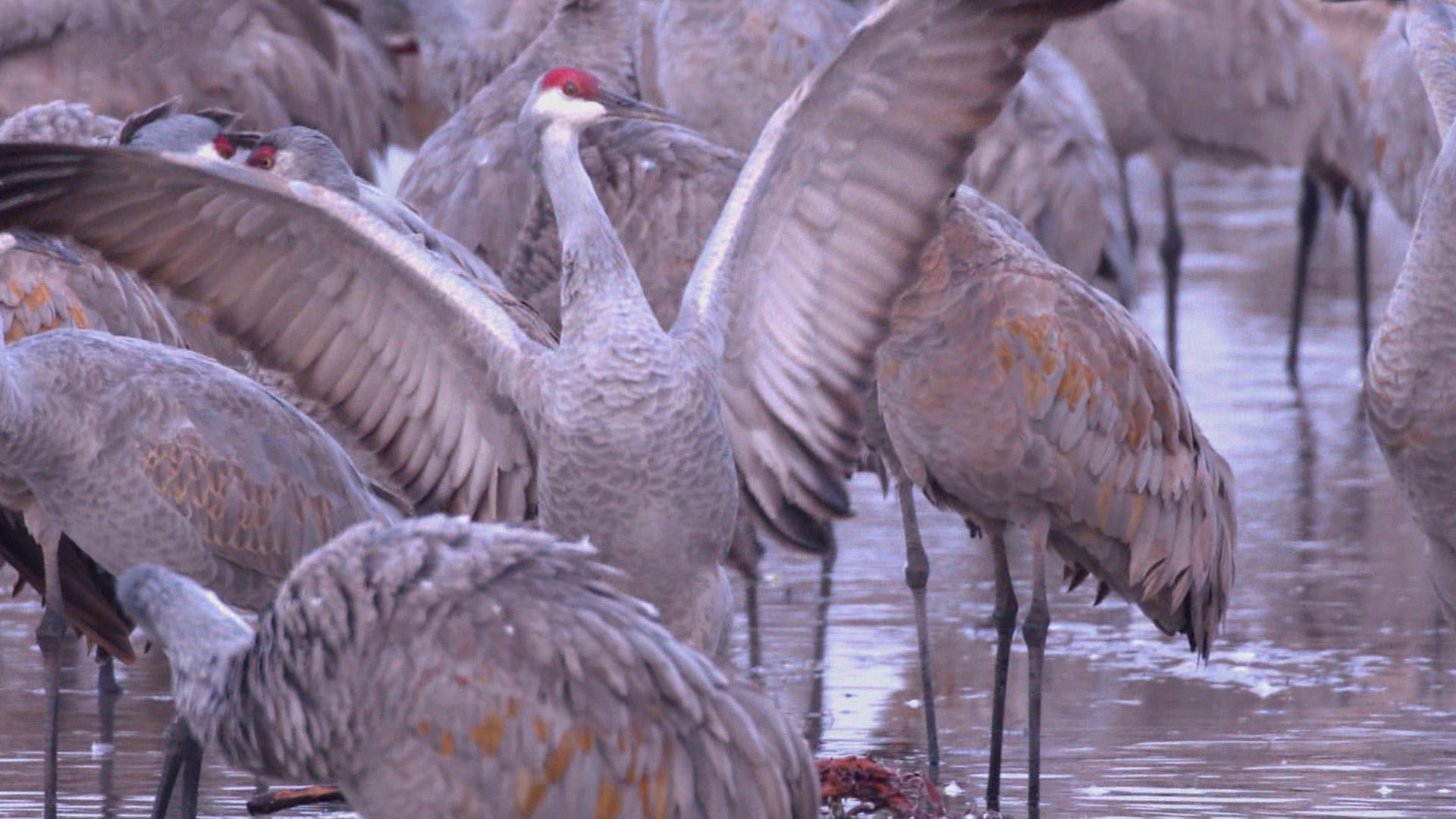 "It gives me hope that nature will manage in spite of us"
This week on 60 Minutes, Anderson Cooper profiles renowned wildlife photographer Thomas D. Mangelsen. That's where we find our Moment of the Week, as Mangelsen's friend, primatologist Jane Goodall, describes what she's learned from Mangelsen while the two watch the migration of sandhill cranes on Nebraska's Platte River. Below is a transcript.
Every spring half a million sandhill cranes stop on this stretch of the Platte River. They're fattening up on grain before migrating north, as far as Siberia. It is an awesome and ancient ritual – fossils show cranes have come here for nearly 10 million years.
It's a spectacle of sight and sound Mangelsen has shared for seventeen years with his friend and ally Jane Goodall whose life's work with chimpanzees has revolutionized our understanding of primates. Today, Goodall and Mangelsen team up to raise money and awareness for the protection of cranes, as well as chimpanzees and cougars.
Jane Goodall: He's taught me so much about the Platte River and what goes on here and what it was like when he was a boy, and how he started off as a hunter because that's what one did, and then how, gradually, he realized he loved these creatures much too much, he couldn't go on being a hunter. And so he hunts with his camera.
Jane Goodall: Here they come. Lots and lots and lots.
Tom Mangelsen: Look at the light on those up there.
Jane Goodall: What's amazing is this ancient migration still carries on. And I think it's completely amazing.
Tom Mangelsen: I agree.
Jane Goodall: It gives me hope that nature will manage in spite of us.
Tom Mangelsen: Oh, look at this. Beautiful, huh?
(shutter clicks)
Jane Goodall: Next year do you think you can invest in a silent camera?
Tom Mangelsen: (LAUGH)
Thanks for reading CBS NEWS.
Create your free account or log in
for more features.