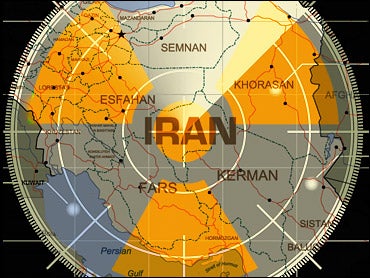 Israel Prodding U.S. To Attack Iran
Joint Chiefs Chairman Admiral Mike Mullen leaves Tuesday night on an overseas trip that will take him to Israel, reports CBS News national security correspondent David Martin. The trip has been scheduled for some time but U.S. officials say it comes just as the Israelis are mounting a full court press to get the Bush administration to strike Iran's nuclear complex.
CBS consultant Michael Oren says Israel doesn't want to wait for a new administration.
"The Israelis have been assured by the Bush administration that the Bush administration will not allow Iran to nuclearize," Oren said. "Israelis are uncertain about what would be the policies of the next administration vis-à-vis Iran."
Israel's message is simple: If you don't, we will. Israel held a dress rehearsal for a strike earlier this month, but military analysts say Israel can not do it alone.
"Keep in mind that Israel does not have strategic bombers," Oren said. "The Israeli Air Force is not the American Air Force. Israel can not eliminate Iran's nuclear program."
The U.S. with its stealth bombers and cruise missiles has a much greater capability. Vice President Cheney is said to favor a strike, but both Mullen and Defense Secretary Gates are opposed to an attack which could touch off a third war in the region.
U.S. intelligence estimates Iran won't be able to build a weapon until sometime early in the next decade. But Israel is operating on a much shorter timetable.
"The Iranians, according to Israeli security sources, will have an operable nuclear weapon by 2009. That's not a very long time," Oren said.
For now, the Bush administration is counting on new economic sanctions which took effect Tuesday to persuade Iran to give up its nuclear program. But nobody's counting on it.
Thanks for reading CBS NEWS.
Create your free account or log in
for more features.