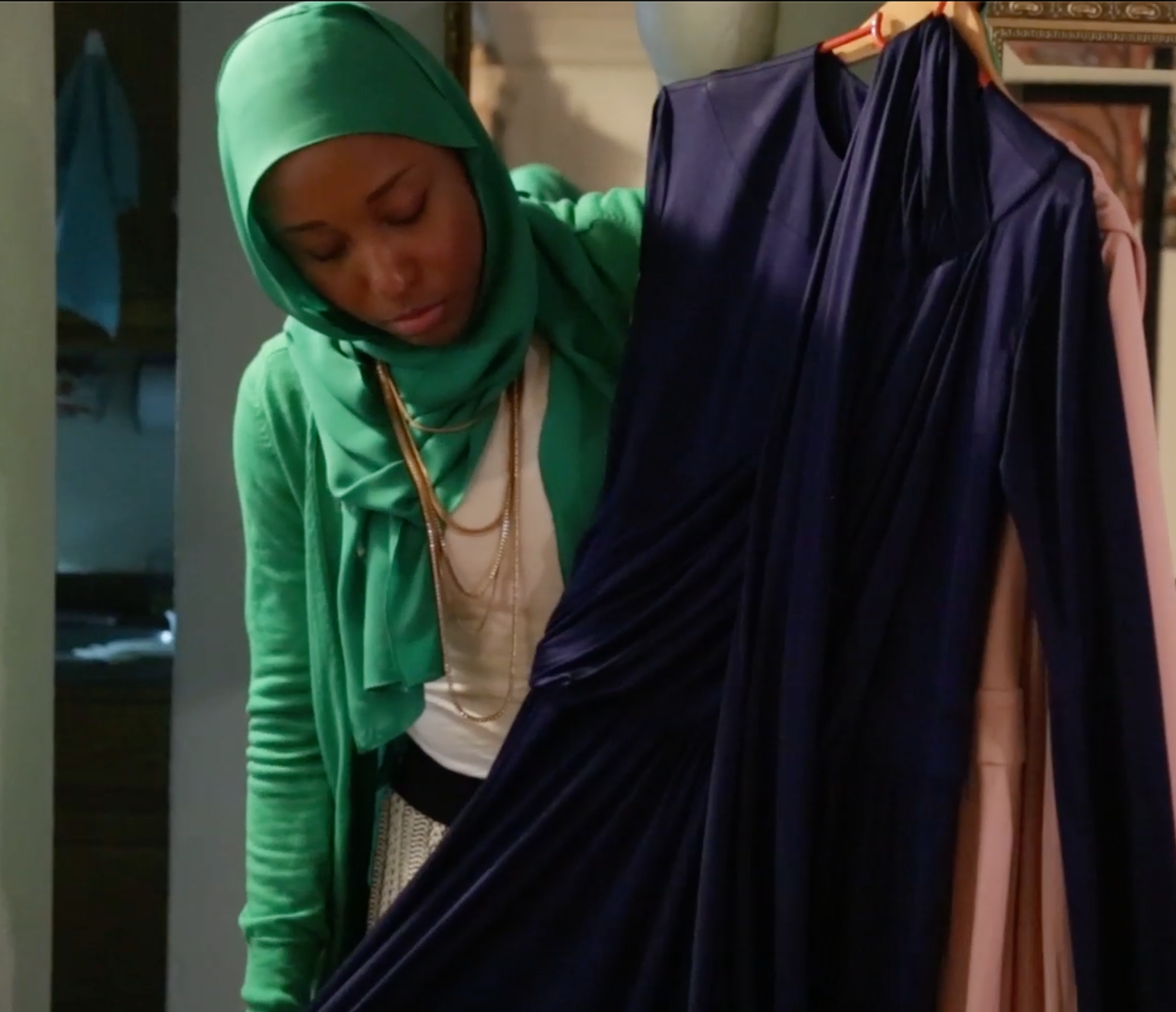 Islam is good for women, say the "Mipsterz"
Over pop music, laughter, and an assortment of sweet treats and tea, dozens of young fashionable Muslims spilled into an Upper East Side apartment in New York City. They call themselves the Mipsterz, or Muslim hipsters:
"The Mipsterz are a group of cool, edgy young Muslims just sharing ideas, networking," said Nzinga Knight, a fashion designer from Brooklyn who was featured on this Season's Project Runway.
According to the group's Facebook page, a Mipster is someone who "seeks inspiration from the Islamic tradition of the divine scriptures."
In recent months, the Mipsterz have become increasingly vocal in defending their religion, and in particular the question of women and Islam.
"When people say Islam is bad for women, it's when they're looking at the worst parts, the worst types of Muslims and the way that they behave," said Knight. "People could come to America and say America is bad for women."
"A lot of times you look at TV or magazines and it often looks like women are being degraded -- this is in our American culture, you know?"
Across the U.S., nearly 40 percent of the approximately 2.7 million Muslims are American-born and the number is growing. A recent Pew survey also shows that the Muslim population skews younger than the national average - an indication of the growing clout the Mipster generation has within the Muslim community.
Debates about the nature of Islam are long-standing, and were brought to the fore once again after actor Ben Affleck and television host Bill Maher sparred about the religion. On a recent episode of his HBO talk show, Maher claimed that Islam is inherently a violent religion that subordinates women, and that extremists like ISIS and regimes like Saudi Arabia as a reflection, rather than an aberration of Islam.
Women like Knight make up a large part of the Mipster group, and they are not what most people would expect of a typical female follower of Islam. Each of the women has a unique way of living her religion, ones that would not be possible in many Muslim-majority countries. Even within the U.S., their attempt to break stereotypes such as the hijab--the traditional Muslim headscarf--being a symbol of oppression is often viewed as controversial.
Last year the group released a video, set to Jay-Z's "Somewhere in America," showcasing female Mipsterz who rule the urban landscape of New York in stilettos, on skateboards and in hijabs. It sparked a debate about what it means to be Muslim, American, and female, though some women expressed unease about how it objectified the Mipsterz, rather than combated stereotypes.
Writing in the Islamic Monthly, Muslim journalist Sana Saeed criticized the fact that it was produced, created and directed primarily by Muslim men.
However, Knight, the fashion designer, didn't see a problem with the video. She said it showcased how there is no contradiction between being American, fashionable, and Muslim.
"The more I learn about my religion, the more enriching it is for my life," said Knight, adding how her faith and her fashion serve to empower women:
"God is beautiful and God loves beauty -- we know that from Islam. The beauty that's inside of you should be able to radiate out."
Knight identifies as a devout follower of Islam, choosing to wear hijab, waking up every morning before dawn to say the early-morning prayer and beginning her day by reading the Quran. But not all women associated with the Mipsterz live their faith in the same way.
"I don't believe hijab is mandatory. Technically the Quran told us to cover our bosoms not our head," said Omnia Hegazy, a musician from Staten Island whose father is Muslim and comes from Egypt.
For Hegazy, Islam is a social movement, and she calls herself a progressive Muslim.
"A progressive Muslim is someone who wants to go back to Islam's egalitarian roots. Technically we were told to read for ourselves," she said.
Nonetheless, Hegazy argues that Islam is good for women. She says that it's not the religion itself, but patriarchal power structures that are at fault when it comes to how majority-Muslim countries like Saudi Arabia treat women. So far, many women's rights activists have insisted that Islamic doctrine itself is to blame, including Ayaan Hirsi Ali, a Somali-born activist, writer, and producer, who denounced Islam following the 9/11 terrorist attacks, and rose to fame for her fierce criticism of the religion.
Last year, "Honor Diaries," a film that Hirsi Ali was involved with, sparked a series of protests at the United Nations in New York on International Women's Day. The documentary chronicles violence against women in majority-Muslim communities and activists say it boasts an anti-Islamic agenda.
Women like Linda Sarsour, executive director of the Arab American Association of New York, and a self-described progressive women's rights activist, commented that even though some of the film's featured activists may be "well intentioned," the documentary equates violence against women with Islam.
Many female Mipsterz agree that this view is too simplistic when it comes to the issue of women and Islam.
"It's not Islam," said Hegazy. "Its people following the misinterpretations of misogynists that causes gender inequality."
Thanks for reading CBS NEWS.
Create your free account or log in
for more features.