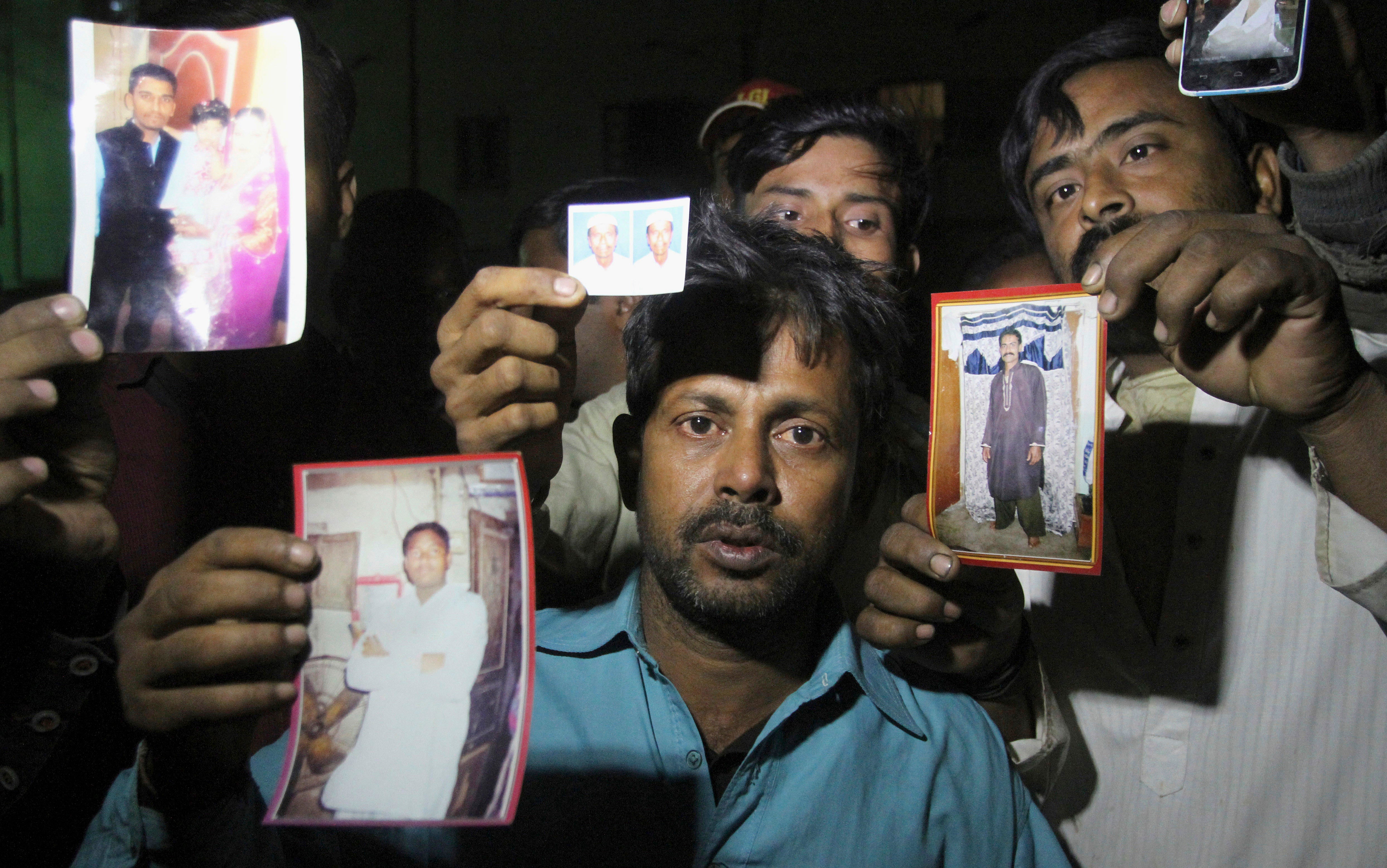 ISIS claims responsibility for deadly Pakistan bombing
QUETTA, Pakistan -- The death toll from a bomb blast at a Sufi shrine in southwest Pakistan Saturday has risen to 50 people with more than 100 wounded, officials said.
The Islamic State group later claimed responsibility for the suicide attack at the shrine of Sufi saint Shah Bilal Noorani in the southwestern province of Baluchistan.
Abdur Rasool, an official at the province's home ministry, said rescuers were transporting the wounded to hospitals and the dead to local morgues, but were struggling in the difficult mountainous terrain, some 217 miles south of the provincial capital, Quetta.
The blast targeted worshippers as they were in the throes of their devotional "dhamal" dance, and the courtyard at the time was packed with families, women and children.
The Islamic State group's statement on the ISIS-affiliated Aamaq news agency said the suicide attack had targeted "Shiites." The shrine is frequented by both Pakistan's Sunni Muslim majority and Shiite minority. ISIS considers all Shiite Muslims heretics.
The blast comes ahead of the Prime Minister Nawaz Sharif's pre-planned trip to the province tomorrow, where he will see off the first Chinese shipping consignment to Africa from Gwadar port.
Baluchistan home minister Sarfaraz Bugti, citing a lack of cellular services in the affected area, said the situation will be much clearer in the morning. He said over 500 people were present in the courtyard of the shrine when the blast happened.
Abdul Hakim Lasi, an official with the Edhi Foundations rescue service, said many of the injured were wounded in a panicked stampede after the blast.
One female witness, who was not identified by name, told the GEO television channel that a "big bang" took place in the midst of the dhamal dance in the shrine's courtyard. "I don't know how I escaped unhurt," she said. "It was like a hell all around."
A doctor at an area hospital told a local television station that the number of wounded being brought in had overwhelmed the hospital's capacity.
"We don't have sufficient space so several people were treated outside on the ground," the doctor said adding that, "Several wounded people have lost limbs."
A military statement said that four army medical teams and 45 army ambulances had been dispatched to the scene to assist.
Last month ISIS claimed responsibility for an attack in which three Islamic militants stormed a police academy in Quetta, killing 61 people, mostly cadets and trainees. Later, the banned sectarian militant group Lashkar-e-Jhangvi claimed joint responsibility.
For over a decade, Baluchistan province has been the scene of a low-intensity insurgency by nationalist and separatist groups demanding a bigger share of regional resources.
Thanks for reading CBS NEWS.
Create your free account or log in
for more features.