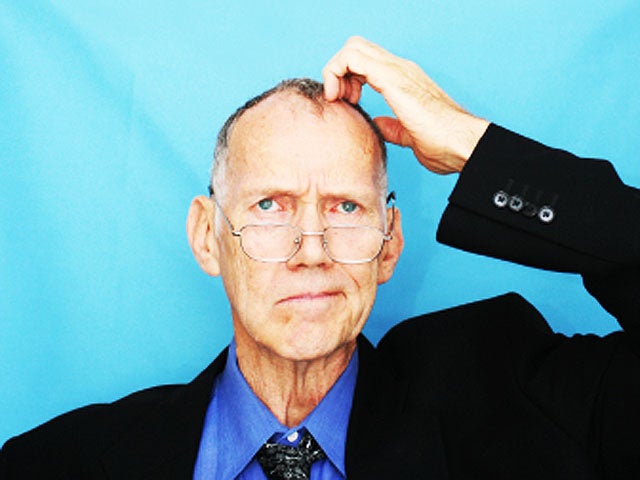 Is Alzheimer's contagious? What new study says
(CBS) Is Alzheimer's disease contagious?
A provocative new study may have you pondering that question next time you offer a hug and a kiss to someone affected by the devastating neurological disease. It showed that the brains of mice injected with tissue from a human with Alzheimer's exhibited changes characteristic of the disease - suggesting that some cases of Alzheimer's may spread from person to person in much the same way that "mad cow" disease spreads.
PICTURES - Alzheimer's disease: 7 things that up your risk
"Our findings open the possibility that some of the sporadic Alzheimer's cases may arise from an infectious process, which occurs with other neurological diseases such as mad cow and its human form, Creutzfeldt-Jakob disease," study author Dr. Claudio Soto, professor of neurology at the University of Texas Medical School at Houston, said in a written statement.
Creutzfeldt-Jakob disease (CJD) is a so-called "prion" disease - meaning it is caused by misshapen protein molecules scientists call prions. Prions slowly destroy the brain tissue of infected people by causing a cascade of misshapen proteins. They're known to spread via consumption of contaminated food, by getting a transfusion of blood or tissue transplant from someone who is infected, and during surgery (because the conventional methods of sterilizing surgical instruments don't work against prions).
Dr. Soto's study - published in the Oct. 4, 2011 online issue of Molecular Psychiatry - represents preliminary, "proof of concept" research. But if it's corroborated by more studies, it suggests that the risk of developing Alzheimer's may be dramatically curtailed by screening blood and rethinking procedures used in surgery.
Dr. Soto said that even if the research is corroborated, it will probably still make sense for people to do what they can to avoid well-known risk factors for Alzheimer's, such as high blood pressure, smoking, and weight gain.
"Environmental risk factors may still accelerate the disease or increase the risk even in cases in which there is an infectious origin," he told CBS News in an email. "Besides, it is likely that only a proportion of the cases may occur by transmission and many other may still be associated to environmental risk factors."
As for withholding that hug from a beloved Alzheimer's patient, Dr. Soto said there's no need for such dramatic precautions.

"We know that there is no risk that family members of people with prion diseases," he told CBS News. "There are no cases of disease in relatives. The prions don't go through the air."
Alzheimer's is a fatal disease that affects memory, thinking, and behavior. There are an estimated 5.4 million cases in the U.S. Dr. Soto said that about 10 percent of cases result from mutant genes that are passed down from parent to child. But about 90 percent are "sporadic," meaning they occur without any obvious cause. Those are the cases that might prove to be preventable, Dr. Soto said.
Thanks for reading CBS NEWS.
Create your free account or log in
for more features.