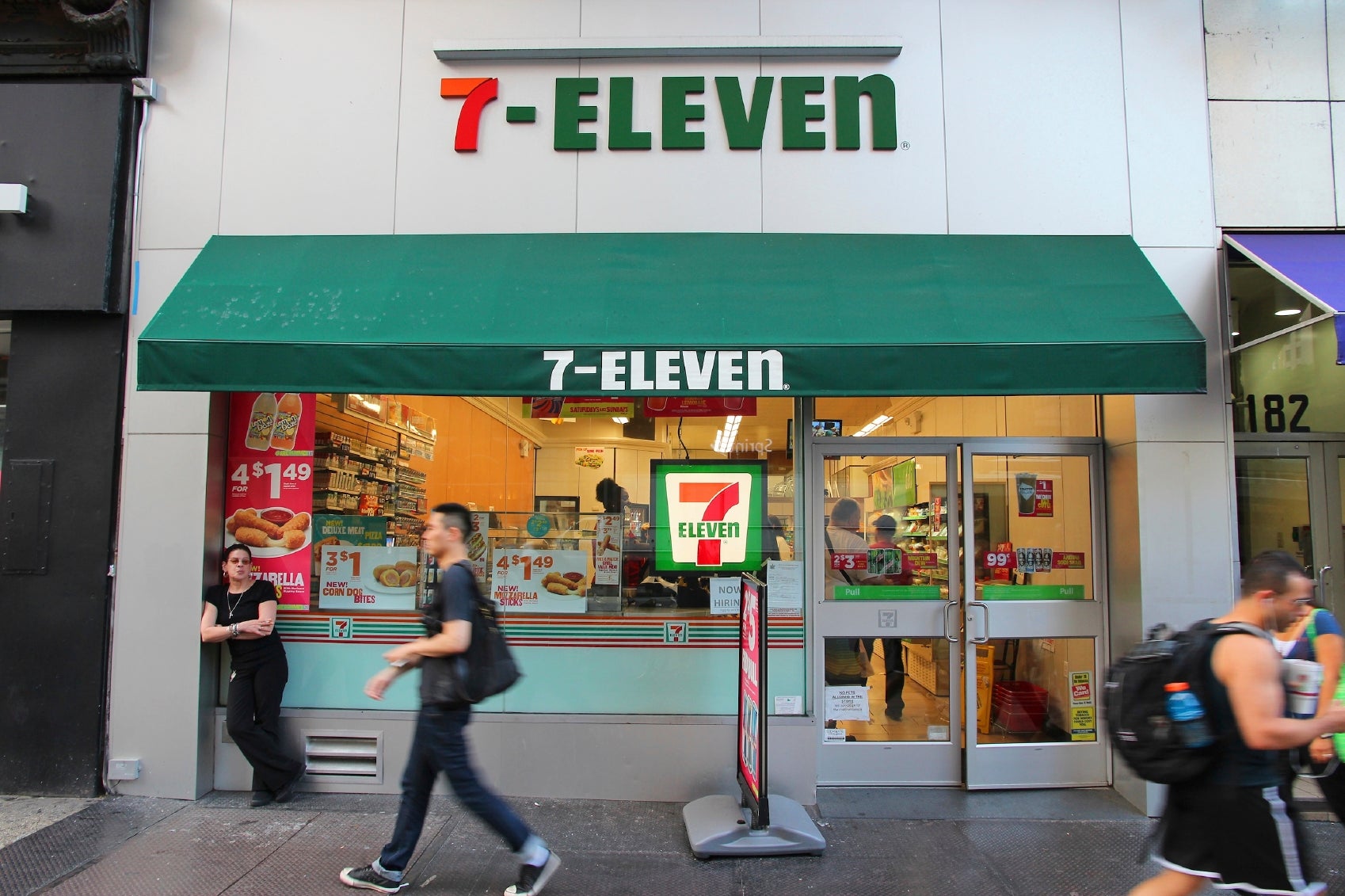 IRS lets you pay your taxes in cash at 7-Eleven
Paying taxes is never fun, but it should be a little easier for some people this year.
The IRS announced on Wednesday a new option for people who want to pay their taxes in cash: turn in the money at a 7-Eleven.
"Taxpayers have many options to pay their tax bills by direct debit, a check or a credit card, but this provides a new way for people who can only pay their taxes in cash without having to travel to an IRS Taxpayer Assistance Center," IRS Commissioner John Koskinen said in a statement.
The option is aimed at individuals who may not have a bank account or a credit card with which to make a payment. Still, it takes an email account. To pay in cash, a taxpayer has to visit the IRS.gov payments page, select the cash option, follow the instructions and wait for a confirmation email from OfficialPayments.com. Then the company PayNearMe sends the taxpayer an email with a link to a payment code and instructions. The taxpayer should get a receipt from the 7-Eleven store. There's a $1,000 payment limit per day and a $3.99 fee per payment. This year, this payment option is available at participating stores in 34 states.
Meanwhile, all taxpayers this year have an extra three days to file their returns. While taxes are usually due April 15, they're not due until April 18 this year because of the timing of a local Washington, D.C. holiday.
The District of Columbia every year celebrates Emancipation Day, marking the date when Abraham Lincoln signed the Compensated Emancipation Act, which freed around 3,100 slaves in the District. This year, however, April 16 falls on on a Saturday, so it's being observed on Friday, April 15. Since IRS treats District holidays as federal holidays for tax-filing purposes, taxpayers in all states have until the next business day to finish their taxes.
Thanks for reading CBS NEWS.
Create your free account or log in
for more features.